Understanding Red Flag Laws in New Jersey
September 27, 2021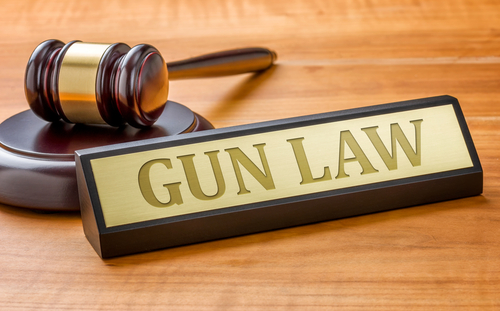 New Jersey is one of the states that have adopted "red flag laws" in response to concerns about individuals who may pose a danger to others having access to firearms and other weapons.
What Are Red Flag Laws?
Red flag laws are intended to identify individuals who are exhibiting early warning signs of having the capacity to commit criminal or violent acts and to prevent those individuals from committing such acts by removing their access to weapons. Most states' red flag laws allow the courts to issue orders that prevent individuals who exhibit mental health issues or violent tendencies from owning, purchasing, or possessing firearms and/or ammunition. Generally, these orders have a set duration, although the courts can renew orders if necessary. Individuals subject to an order may also be able to petition the court to revoke the order if the conditions that precipitated entry of the order cease. 
How Do Red Flag Laws Work in New Jersey?
In New Jersey, firearms may be seized from a person exhibiting mental health problems or dangerous or violent behavior pursuant to a Chapter 58 Extreme Risk Protective Order, or ERPO. A petition for an ERPO may either be filed by a law enforcement officer or by a family or household member of the individual who will be subject to the ERPO. In filing a petition, the family member or law enforcement officer alleges that the subject poses a significant risk of injury to themselves and/or others due to their possession of firearms.
What is the Petition Process?
In the petition process, a court may issue a temporary ERPO on an emergency basis before holding a hearing to determine whether to issue a final ERPO. In a petition for an ERPO, the petitioner will also include an affidavit setting forth the facts that lead them to believe that the subject of the ERPO poses a danger to themselves and others. The affidavit should also identify the types and locations of any firearms and ammunition in the subject person's custody or control.
The court can issue a temporary ERPO for up to 10 days. A hearing on the final ERPO will be heard during this time, with both the petitioning party and the individual subject to the ERPO having the opportunity to be heard by the court. If the court finds, by a preponderance of the evidence, that the subject poses a significant danger of bodily injury to themselves or others, the court will issue a final ERPO that prohibits the subject from owning, purchasing, possessing, or having custody or control over firearms.
What Happens When an ERPO is Issued?
When a final ERPO is issued, the person subject to the order will be required to surrender all firearms, ammunition, and firearms licenses to law enforcement officials. A court may also issue search warrants for the subject person's vehicle, home, or place of business. The subject person may request that law enforcement sell the seized firearms and ammunition to a federally licensed firearms dealer.
A person subject to an ERPO will also be listed in an electronic registry, which can be accessed by law enforcement agencies for purposes of investigating criminal activity or processing applications for firearms permits.
A person subject to an ERPO may petition the court at any time after the final ERPO is issued to terminate the order, upon showing the court that they no longer pose a danger to themselves or others.
Violating an ERPO is a third-degree crime in New Jersey, a conviction for which carries a maximum sentence of up to five years in prison. 
Contact an Experienced Audubon Criminal Defense Lawyer About Your Weapons Offense Charges in New Jersey
Were you arrested or charged with a weapons offense in New Jersey? The consequences of a conviction could be severe, leaving you with a permanent criminal record and possibly even sending you to jail. That is why you need to speak with a qualified criminal defense attorney as soon as possible about your case. The attorneys at Aydelotte & Scardella Law LLC have successfully represented clients charged with a gun offense in Cherry Hill, Haddon Township, Camden, and throughout New Jersey. Call (856) 452-4820 or fill out the online contact form to schedule a consultation with a member of our legal team. We have an office located at 109 E. Atlantic Ave., Audubon, NJ 08106, in addition to offices located in Hamilton.
The articles on this blog are for informative purposes only and are no substitute for legal advice or an attorney-client relationship. If you are seeking legal advice, please contact our law firm directly.