Lauren Scardella, Esq.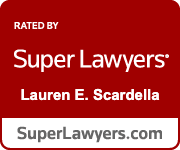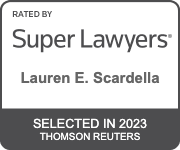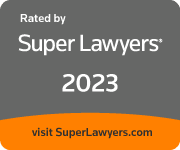 2653 Nottingham Way, Hamilton, New Jersey 08619
(609) 587-1144
(609) 482-4433 – fax
lauren@njladylawyers.com
Lauren E. Scardella, Esq. has been dedicated to defending the rights of those accused of criminal, DWI, and traffic offenses since 2009. She focuses her practice on these areas, as well as municipal court defense. Lauren is a member of the National College for DUI Defense, and she has taught and co-taught numerous Continuing Legal Education courses on Municipal Court Practice and the Alcotest® 7110 MK-IIIC, the latter being the breath testing instrument utilized by all police departments in the State of New Jersey. She is the co-editor of the 2012 and 2014 editions of Municipal Court Practice, published by the New Jersey Institute for Continuing Legal Education (ICLE).
Lauren is a native of Mercer County, New Jersey. In 2003, she graduated from American University in Washington, D.C. with a Bachelor of Arts in Justice. In 2008, she earned her Juris Doctor from Rutgers Law School in Newark, NJ. As a law student, Lauren was an Articles Editor for the Women's Rights Law Reporter, a legal journal founded by United States Supreme Court Justice Ruth Bader Ginsburg. As a third-year law student, Lauren was selected to be a Teaching Associate for the first-year Legal Research & Writing course, a required component of the first-year program for all law students. During the summers, Lauren found her passion for criminal law as a legal intern in the Mercer County Prosecutor's Office, where she was assigned to the Gang Unit in her first summer and the Grand Jury Unit in her second summer.
Following her graduation from Rutgers Law School, Lauren spent a year as the judicial law clerk to the Hon. Ira E. Kreizman, J.S.C. (Ret.), who was then assigned to the Criminal Part of the New Jersey Superior Court for Monmouth County in Freehold, NJ.
Following Lauren's clerkship, she began her career in criminal defense as an associate at the Law Offices of Samuel Louis Sachs. In that position, Lauren defended hundreds of DWI, serious traffic, and serious criminal cases. After remaining in that position for nearly eight (8) years, Lauren now brings all of her experience to her own practice. Lauren covers all of New Jersey, and she vigorously defends and protects the rights of the accused.
Practice Areas
Summary Of Qualifications
Criminal and municipal court defense attorney with well over a decade of experience defending clients charged with diverse indictable, disorderly persons and serious traffic offenses in the State of New Jersey, including Driving While Intoxicated.
Bar Admissions:
Licensed to practice before all New Jersey Courts and the United States District Court for the District of New Jersey.
Experience
Founding Partner, Aydelotte & Scardella Law LLC, Hamilton & Audubon, NJ (2020-present)
Owner, Law Offices of Lauren E. Scardella, Hamilton, NJ (2017-2020)
Partner, Sachs & Scardella LLC, East Windsor, NJ (2016-2017)
Associate, Law Offices of Samuel Louis Sachs, East Windsor, NJ (2009-2016)
Law Clerk, Hon. Ira E. Kreizman, J.S.C. (Ret.), Monmouth Vicinage, NJ (2008-2009)
Education
Juris Doctor, Rutgers Law School, Newark, NJ (2008)
Bachelor of Arts, American University, Washington, DC (2003)
Publications
Co-Editor, Municipal Court, Practical Skills Series, New Jersey Institute for Continuing Legal Education, 2012 and 2014 Editions.
Memberships
National College for DUI Defense
DUI Defense Lawyers Association
Mercer County Bar Association

Member, Board of Trustees, 2018-present
Co-Chair, Women Lawyers Committee, 2016–present
Chair, Municipal Bench Bar Committee, 2016–present
Member, Criminal Bench Bar Committee
Professional Organizations
DUI Defense Lawyers Association, Member (2017-2018)
Mercer County Bar Association, Member

Board of Trustees, Member (2018-present)
Co-Chair, Criminal Bench Bar Committee (2020-present)
Co-Chair, Municipal Bench Bar Committee (2016-present)
Co-Chair, Women Lawyers Committee (2015-2021)

National College for DUI Defense, Member (2013-2022)
New Jersey State Bar Association, Member

Municipal Court Section CLE Planning Sub-Committee, Member
Special Skills and Courses Taken
Mediation and Conciliation Skills, 2008
Draeger Safety Diagnostics, Inc. Operator Training Course for the Draeger Alcotest 7110 MKIII-C Version NJ 3.11, 2011
National Highway Traffic Safety Administration Drug Evaluation and Classification Program (DRE) Overview Course, 2013
National Highway Traffic Safety Administration Standardized Field Sobriety Testing Practitioner Student Course (2015 Curriculum), 2016
Awards & Accolades
National College for DUI Defense, Scholarship Recipient, 2015
Mercer County Bar Association, 2017 Young Lawyer of the Year
New Jersey Super Lawyers Magazine, Rising Stars List (2018-2021)
New Jersey Family Magazine, Best Lawyers for Families List (2019)
Teaching Experience
Guest Lecturer, Rutgers Law School, Spring Semester 2012 through 2016

Course: Solo and Small Firm Practice
Professor: Bertram Okpokwasili
Topic: Municipal Court Practice

Co-Instructor, Garden State CLE, Spring 2012

Course: The Science Behind the Alcotest

Co-Instructor, Garden State CLE, Spring 2012

Course: Alcotest Roundtable Discussion

Co-Instructor, Garden State CLE, Winter 2014

Course: The Complete Alcotest

Co-Instructor, Garden State CLE, Spring 2015

Course: Confronting and Defeating Alcotest Evidence at Trial

Co-Instructor, New Jersey Association for Justice Meadowlands Seminar, Fall 2016

Course: DWI, Alcotest and Interlock Devices

Co-Instructor, New York City Bar Association, Winter 2016

Course: New Jersey Municipal Court Practice

Co-Instructor, New York City Bar Association, Spring 2018

Course: New Jersey Municipal Court Practice

Co-Instructor, New Jersey Association for Justice Boardwalk Seminar, Spring 2018

Course: DWI and Alcotest Updates

Co-Instructor, New York City Bar Association, Spring 2019

Course: New Jersey Municipal Court Practice

Co-Instructor, New Jersey Association for Justice Boardwalk Seminar, Spring 2019
Co-Instructor, New York City Bar Association, Winter 2019

Course: New Jersey Municipal Court Practice

Co-Instructor, New York City Bar Association, Winter 2020

Course: New Jersey Municipal Court Practice

Panelist, New Jersey Institute for Continuing Legal Education, Winter 2021

Course: New Attorney Day – Municipal Court

Panelist, New Jersey Institute for Continuing Legal Education, Summer 2021

Course: 2021 DWI Institute

Panelist, New Jersey Institute for Continuing Legal Education, Spring 2022

Course: Winning Strategies in Municipal Court