Top-Rated Criminal Defense Attorney in South Jersey Represents Clients in Camden County and throughout NJ
At Aydelotte & Scardella Law LLC, we keep our firm and caseload small so that we can provide every client with in-depth, personalized attention from a dedicated Criminal Defense Attorney in South Jersey. Knowing who you are and the circumstances that led to the criminal accusations at hand gives us the best possible tools for fighting to reach a favorable outcome.
To that end, our goal in every case is to get the charges against you dismissed. When you retain our services, we jump into action quickly to get you released from jail if necessary and begin our investigation into what happened. Our criminal defense lawyers are ready to begin fighting to protect your rights today. To schedule your free initial consultation and discuss options specific to the allegations in your case, call or contact our office online today.
Our Defense Lawyers Put Clients First: Call Aydelotte & Scardella Law, LLC for Experienced, Specialized Criminal Defense in Cherry Hill and Across South Jersey
At Aydelotte & Scardella Law LLC, you will never be pressured to accept a guilty plea regardless of the circumstances surrounding your arrest. We leave no stone unturned in our fight to build the strongest criminal defense strategy available in your case—because we know that a criminal conviction can have consequences that will follow you for the rest of your life.
Our skilled criminal defense lawyers have effectively represented hundreds of clients who have been accused of criminal offenses throughout South Jersey. Examples of the types of cases we handle include:
DUI/DWI charges. Many clients come to us with the belief that there is nothing that can be done to challenge their arrest on DUI/DWI charges in South Jersey. That is not the case. We have received specialized training, including as a NHTSA/IACP Standardized Field Sobriety Testing Practitioner, that can be used to build a strong, effective defense against DUI/DWI charges.
Domestic violence charges. Allegations of domestic violence are taken extremely seriously in New Jersey. If you have been accused of domestic violence, call us today to protect your rights and family relationship.
Restraining orders. Once a restraining order is made final in New Jersey, it can be difficult to have the restrictions lifted. Many clients underestimate the impact that a restraining order can have—in addition to restricting your freedom of movement, it can limit your ability to participate in community and family activities and threaten time with your children.
Assault & Threat crimes. We handle all types of assault and threat crimes, including indictable offenses, such as aggravated assault, and disorderly persons offenses such as simple assault.
Drug crimes. We handle all types of drug crimes, from simple possession of marijuana or drug paraphernalia to more complex trafficking and distribution cases.
Weapons charges. New Jersey imposes some of the harshest penalties for weapons offense convictions in the country. To avoid potential mandatory minimum jail sentences, you need the best possible lawyer in your corner.
Traffic tickets. The impact of a traffic ticket can vary dramatically depending upon the underlying violation. We help clients fight all types of traffic tickets to protect your driving record and avoid significant penalties, license suspension, and insurance rate increases.
Skilled Criminal Defense Attorney in South Jersey Stands Ready to a Proven Track Record of Success to Work for You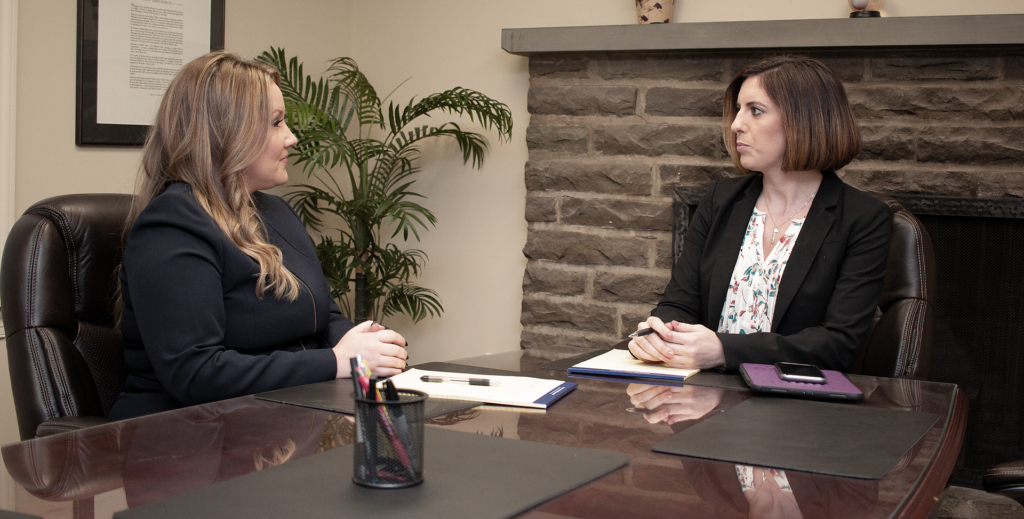 At Aydelotte & Scardella Law LLC, we have almost 20 years' combined experience advocating for the rights of clients who have been accused of criminal offenses in South Jersey. We are passionate about providing effective criminal defense for every one of our clients who has been accused of a crime. In addition to the hundreds of satisfied clients we have helped in the past, our expertise has been recognized by peer lawyer rating services across the nation.
Examples of our achievements include:
Consistent recognition by Super Lawyers Magazine as "Rising Star" lawyers,
Recognition by South Jersey Magazine as "Awesome Attorney" for 2018,
South Jersey Magazine's Top Lawyer—Criminal Defense,
NHTSA/IACP Trained Standardized Field Sobriety Testing Practitioner,
Perfect-10 AVVO-rated lawyer.
We have also been recognized by the Mercer County Bar Association for our smart and persuasive legal abilities and we remain active in the legal community through our substantial participation in teaching legal education courses. This gives us a cutting edge in our law practice because it allows us to remain at the forefront of emerging and innovative defense strategies and scientific developments.
Most importantly, however, is the dedication and passion that we bring to our legal practice. When you choose Aydelotte & Scardella Law LLC, you can expect a Camden NJ Criminal Attorney who will take the time to listen to your story with patience and understanding. We know that you are worried about your future and may still be traumatized from your arrest. You can trust that our skilled criminal defense lawyers will provide:
Exceptional legal representation,
Smart, innovative strategies for defending your charges,
Straightforward advice about the potential consequences of all available options in your case,
Personal attention from your lawyer,
Answers to all of the questions you are likely to have along the way.
Our Top-Rated Criminal Defense Attorneys in South Jersey Provide a Free Case Review for All Clients
At Aydelotte & Scardella Law LLC, we know how critical it is to have effective, dedicated criminal defense lawyers in your corner throughout every step of the New Jersey criminal justice process. To schedule your free initial consultation, you can call our office or fill out this online contact form. We are available day or night to learn about what happened in your case.