New Jersey Diversionary Program Attorneys
Qualified New Jersey Diversionary Program Attorneys Assist Clients with Admissions to Diversionary Programs for Youths and Adults Available in NJ
You've been a model citizen your entire life. But now you have your first arrest and are facing a possible criminal conviction.  You may even be facing time in jail or prison. At Aydelotte & Scardella Law LLC we can empathize with this confusing and troubling time for you. It might feel like your world is ending or that your life is over. However, if you're reading this right now, you're possibly lucky enough to keep your record clean through one of New Jersey's Diversionary Programs for Youths and Adults if you meet certain conditions. The New Jersey Diversionary Program attorneys from Aydelotte & Scardella Law LLC will explain how this process works.
There are several diversionary programs available in New Jersey, and they can potentially lead to having all of the charges against you dismissed. The criminal defense lawyers at Aydelotte & Scardella Law LLC can help determine if a diversionary program is available for you and if so, can help to secure your admission into one.
Diversionary Programs in New Jersey
Diversionary programs for youths and adults are designed for first-time offenders. They allow individuals charged with certain criminal offenses an opportunity to have the charges dismissed if they meet program requirements. This allows them to live the rest of their lives without having to carry a criminal record.
For adult defendants, there are three primary common diversionary programs in New Jersey:
Pre-Trial Intervention ("PTI")
Conditional Dismissal
Conditional Discharge
Pre-Trial Intervention in Camden County and Across NJ
With Pre-Trial Intervention (PTI), defendants can avoid traditional criminal prosecution by completing a period of probation. The focus of PTI is to supervise defendants and address any personal problems that may have contributed to them committing the crime in the first place.
The hope is that PTI will not only help the defendant avoid a criminal record, but also deter criminal behavior in the future.
PTI is unique in that it's potentially available for offenses that are more serious than those typically reserved for Conditional Discharge or Conditional Dismissal. In fact, any indictable offense in New Jersey is technically eligible for entrance into PTI.
However, there will be a presumption against using PTI for certain crimes. Examples of these include domestic violence and any crime involving a public official and his or her use of public office for criminal behavior.
In most situations, to be eligible for PTI, a defendant must:
Be at least 18 years of age or older at the time they committed the crime or be a juvenile who is being charged as an adult;
Be a first-time offender;
Not have previously participated in PTI or any other diversionary program;
Not be facing a disorderly persons offense, petty disorderly persons offense, or a health code violation.
When deciding if a defendant can enroll in PTI, prosecutors and program directors will consider many factors, including:
The nature of the offense;
Circumstances surrounding the offense;
The willingness of the victim to forego prosecution;
The presence of personal traits and problems that may be related to the defendant's crime;
The level of which the crime represents a pattern of behavior;
Any history of physical violence;
Any connections of the defendant to organized crime.
Once admitted into PTI, you will be put on probation where you must meet certain conditions. These may include: paying restitution, going to counseling, having a substance abuse evaluation, and meeting with your probation officer.
Six months after completing PTI and having the charges dismissed, you will be eligible to have your arrest record expunged.
Conditional Dismissal in NJ
Conditional Dismissal is one of NJ's diversionary programs for youths and adults geared towards first-time offenders. It's intended for those who have been charged with a minor criminal offense, such as a disorderly persons offense or a petty disorderly persons offense. The primary requirement is that defendants complete a period of probation, which may be supervised or unsupervised.
Generally speaking, after completing the requirements of Conditional Dismissal and waiting six months, the arrest record may be expunged.
To be eligible for Conditional Dismissal, you must:
Be charged with a petty disorderly persons offense or a disorderly persons offense that doesn't involve drugs;
Have no other criminal convictions for a petty disorderly offense, disorderly persons offense or any other crime under United States law;
Not have been previously enrolled in a New Jersey diversionary program; and
Be facing a charge that does not involve an ineligible activity.
Activities ineligible for Conditional Dismissal include crimes that may involve:
Organized crime;
A victim who is elderly, disabled or a minor;
Operation of a motor vehicle while under the influence of drugs or alcohol; or
Animal cruelty.
New Jersey Conditional Discharge
A Conditional Discharge is similar to a Conditional Dismissal, except that a Conditional Discharge is focused on helping defendants facing minor drug charges. To be eligible:
You cannot have been previously accepted into a New Jersey diversionary program;
Have no other drug conviction anywhere in the United States; and
Be facing a disorderly persons drug offense.
If accepted into the Conditional Discharge program, you can expect to face up to three years of probation.
During probation, you must avoid any other criminal offenses, submit to drug testing, pay mandatory fees and assessments, and pay the costs for completing the Conditional Discharge program.
Would You Like to Pursue a Diversionary Program in South Jersey? Contact Our Trusted New Jersey Diversionary Program Attorneys Today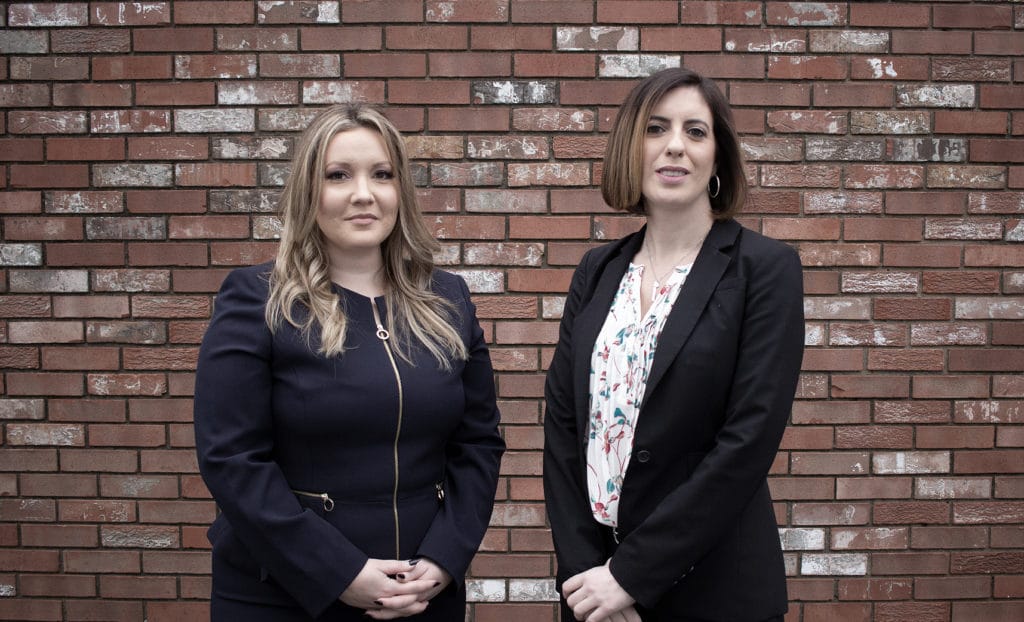 You've been offered the opportunity to complete a diversionary program. In most cases, that's great! But is it too good to be true? Or is there an unintended consequence that you need to be aware of?
At Aydelotte & Scardella Law LLC, we understand the process and know that you will have many questions. That's why you should contact our New Jersey Diversionary Program attorneys. We offer a free initial 15-minute telephone consultation. In many situations, you'll want to accept the opportunity to enter a NJ diversionary program. 
By speaking to our New Jersey diversionary program attorneys, you'll make that decision with confidence that it's the best legal option for protecting your future.
Frequently Asked Questions About NJ Diversionary Programs
FAQ: Are there diversionary programs available for juvenile defendants?
Yes, but they go by different names. As a whole, they are referred to as Diversion programs and can include specific programs such as Intake Services Conference and Juvenile Conference Committee.

If eligible for one of these programs, juveniles can complete a rehabilitative process as opposed to the juvenile justice process. Completion of a Diversion program may result in the dismissal of the case with no appearance before a judge being necessary.
FAQ: If I'm eligible for a diversionary program, can I get my criminal record expunged?
Yes. If an arrest does not result in a conviction, as is the case with a diversionary program, the arrest records may be expunged. Generally speaking, you will have to wait six months after completing the diversionary program before you can have the arrest expunged.