Camden Criminal Defense Attorney
Respected Criminal Lawyers Fight to Protect Clients Rights in Camden County and throughout South Jersey
If you are browsing this website right now, the odds are strong that you or a family member have either been charged with a crime or suspect that you are under investigation. Although we know it can be difficult, remaining calm (and silent) and contacting an experienced Camden criminal defense attorney to protect your rights should be your first steps after you have been accused of any crime.
At Aydelotte & Scardella Law LLC, we know that when you call us, you are likely facing the most significant crisis of your entire life. Collectively, we have nearly 20 years of experience helping clients facing criminal charges. When you call us, you can expect compassion, patience, and a deep knowledge of the South Jersey criminal justice system.
Our law firm is small by design—we believe in providing each and every client with the in-depth attention that you need to get through this difficult time. Our South Jersey criminal defense lawyers combine small firm compassion with big firm legal knowledge to build a strong defense strategy that is uniquely tailored to your case.
When your freedom, finances, and reputation are at stake, you need the best possible lawyer by your side to protect your rights. Call our skilled Camden, NJ criminal defense lawyers at Aydelotte & Scardella Law LLC anytime, day or night, so that we can begin discussing options for building the strong legal defense you need to move forward.
We Put Skill and Experience to Work Building Strong Criminal Defense Strategies for Our Clients
Regardless of the charges alleged, our South Jersey criminal defense lawyers are passionate about providing you with the high-quality legal representation that you need to get the best possible outcome in your case. We represent clients in all criminal matters throughout South Jersey, including:
Our Camden criminal defense attorneys are committed to exploring alternatives for clients who may qualify for New Jersey diversionary programs, including PTI, conditional dismissal, and conditional discharge. New Jersey law recognizes that people make mistakes, and these types of diversionary programs give certain first offenders the opportunity to avoid a trial altogether.
Depending upon whether you are charged with a disorderly persons offense (misdemeanor-level offense) or an indictable crime (felony-level), you may be facing substantial penalties, including:
Jail time,
Financial penalties,
Suspended driver's license,
Ongoing probation/parole supervision,
Loss of your child custody/visitation rights.
Conviction will also mean you will be saddled with a criminal record long after you have completed your punishment. At Aydelotte & Scardella Law LLC, we approach every single case with a fresh viewpoint to fight to avoid these harsh consequences where possible. To learn more about our detail-oriented, knowledgeable approach to criminal defense, schedule a free consultation to tell a trusted Camden criminal defense attorney from our firm what happened today.
An Experienced Camden Criminal Defense Attorney at Aydelotte & Scardella Law Don't Back Down
At Aydelotte & Scardella Law LLC, our primary goal is to help you return to your normal life as quickly as possible. Criminal charges do not have to derail your entire future. We take every client's case seriously and put all of our resources to work to get your charges dismissed, downgraded, or handled in the best possible way based on the circumstances.
We know what it takes to build a strong and strategic criminal defense. A dedicated Camden criminal defense attorney from our firm will:
Obtain all of the prosecution's evidence to uncover any weakness in their case,
Investigate to obtain evidence of our own,
Ask the right questions to determine whether law enforcement and the prosecution have respected your constitutional rights,
Consult with experts where needed to strengthen your defense,
Negotiate with the prosecution to obtain a dismissal or reduced charges where advantageous.
Our in-depth knowledge of the New Jersey criminal justice system is often key to getting the best outcome for our clients. We have dedicated our careers to protecting clients' rights in the courtroom—and we have substantial experience negotiating with the prosecution to benefit your case.
Schedule a Free Consultation with a Trusted Camden Criminal Defense Attorney Today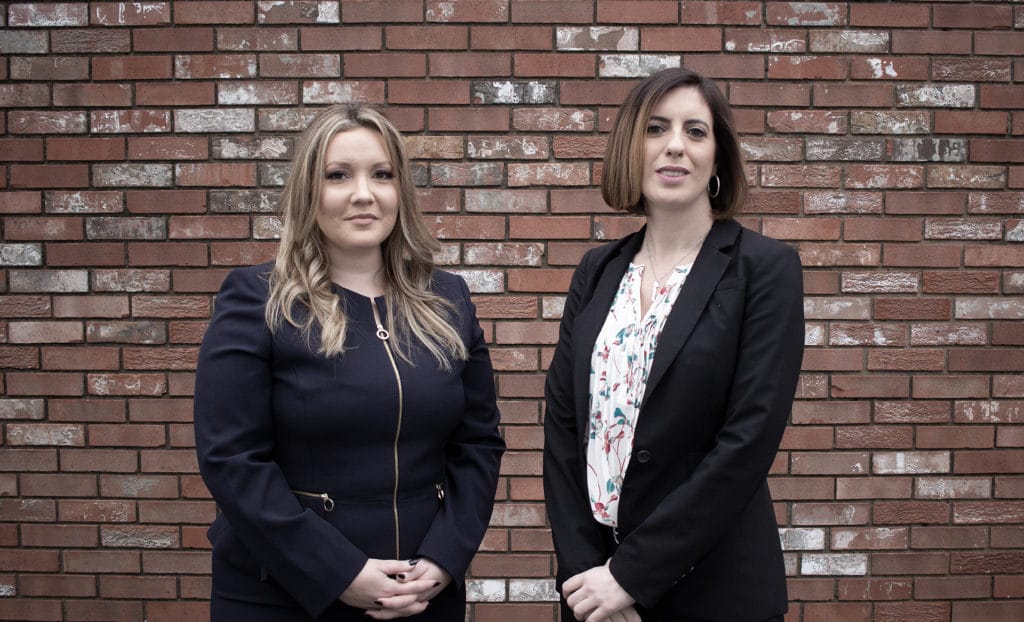 Acting quickly is essential when you have been arrested or accused of committing a crime. At Aydelotte & Scardella Law LLC, a dedicated Camden criminal defense attorney from our firm is available to speak with you 24/7. We make ourselves available to come to you so that we can get to work protecting your rights immediately.
If you or a loved one are facing criminal charges in Southern New Jersey, call our office or fill out this online contact form today.
Frequently Asked Questions About South Jersey Criminal Defense Strategies
FAQ: Should I accept a plea bargain instead of moving forward with a trial?
Our lawyers treat plea bargains as a last resort. While we might negotiate to reach a favorable plea bargain if we have explored every alternative and are unable to get your charges dropped, we will never pressure you to accept that plea bargain. When a plea bargain is on the table, we will help you understand all of your options so that you can make an informed choice. At this point, we will be straightforward about the evidence in your case and whether we think the prosecution has a strong enough case to convict. We don't back down from the courtroom and are always fully prepared to fight for our clients' rights at trial.
FAQ: Why is my criminal defense lawyer's actual experience navigating the legal system so important?
The experience of your criminal defense lawyer can make all the difference in the way your case is handled—from start to finish. The New Jersey criminal justice system is complicated. Your lawyer has to be familiar with the practical issues that will arise along the way—for example, it's important to know:

– What will happen at your arraignment,
– What needs to happen to get you released after a detention hearing,
– How to handle a situation where there was some irregularity in the way the prosecution got their evidence.

Real-life court bears very little resemblance to TV, meaning that even the most passionate and smart lawyer can fail to get results if they don't have the experience to back up their knowledge. Practical procedures have to be followed in order to get results—and our lawyers are deeply familiar with how to put our deep legal knowledge and passion to work while satisfying the practicalities of the criminal justice system.