Nancianne Aydelotte, Esq.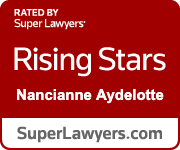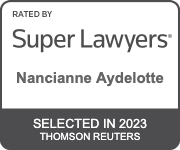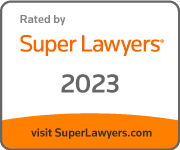 When a potential new client calls me, I normally try to break the ice after I ask them "how are you?" by following it up with "if you're talking to me, the answer is probably 'not good.'" This will usually get at least a faint chuckle out of most people. But I take this seriously. As a criminal defense attorney, my clients are often facing the largest crisis of their entire lives – their families, jobs, driver's licenses, or even their freedom are at stake. Representing my clients is not a task I take lightly. I understand that in addition to my legal skill in the courtroom and knowledge of the law, my clients need human compassion, free from judgment and patient at all times.
Striving to provide high-quality representation to my clients and to get them the best possible outcome is what drives me – I love what I do, and my clients know it. Every single day, I am lucky enough to be able to help guide people through a very difficult time. The system may not be perfect, but I can guarantee each and every one of my clients that I will navigate them through it as best as I can.
Practice Areas
Education
Rutgers School of Law, Camden, NJ

Juris Doctorate, May 2012

Rutgers University, New Brunswick, NJ

Bachelor of Arts in Philosophy and English, summa cum laude, May 2008
Memberships
Member of Camden and Gloucester County Bar Associations
Admissions (Bar & Court)
Licensed to practice law in New Jersey and Pennsylvania since 2012
Awards
Certifications & Experience
Certified as a National Highway Traffic Safety Administration (NHTSA)/International Association of Chiefs of Police (IACP) Standardized Field Sobriety Testing Practitioner, September 2016
Participated as faculty for the continuing legal education course "New Jersey Municipal Court Practice" for the Association of the Bar of the City of New York, December 2016, April 2018, and April 2019
Participated as faculty and moderator for the continuing legal education course "Criminal Defense Issues Unique to New Jersey" for the Camden County Bar Association, March 2017
Participated as a speaker for Professionalism Day for the Camden County Bar Association, October 2017 and October 2018
Participated as faculty for the continuing legal education course "Is It Legal? Issues Related to Marijuana" for the Camden County Bar Association, May 2018
Participated as faculty for the continuing legal education course "Me Too: Legal and Social Implications of Bringing and Defending Allegations of Sexual Impropriety" for the Camden County Bar Association, December 2018
Participated as faculty for the continuing legal education course "Collusion & Conspiracy: Criminal and Civil Liability for Assisting Another's Actions" for the Camden County Bar Association, February 2019