Camden County Drug Crime Lawyer
Experienced Criminal Defense Attorneys Serving Clients Charged with Drug Crimes in Camden County, NJ and throughout South Jersey
Some of the most common criminal charges people face in New Jersey are drug charges. Under NJ law, these drugs are also called "controlled dangerous substances," or CDS. If you're reading this, you may have been charged with a drug-related offense and you're not sure what to do. Or perhaps it's a loved one who's been charged with a drug-related crime. And now you're wondering if things are as bad as you're afraid of. The only way to answer that question is to speak with an experienced Camden County drug crime lawyer from Aydelotte & Scardella Law LLC.
Drug Crimes in New Jersey
Drug laws in New Jersey are quite expansive and complex. For instance, there are many different types of drugs. Then there's the issue of where the drugs are located (such as next to a school) as well as whether the crime is one of possession, distribution, or manufacturing.
Then factor in how addictive controlled substances can be and you can see how New Jersey takes a multi-faceted approach to tackle drug crimes. One way of looking at drug laws in Camden or any other part of New Jersey is to break them down into three types:
Possession
Distribution
Manufacturing and cultivation
New Jersey Drug Possession Laws
When it comes to possession drug charges, two main laws come up. First, there's N.J.S.A. 2C:35-10(a), which states:
"It is unlawful for any person, knowingly or purposely, to obtain, or to possess, actually or constructively, a controlled dangerous substance or controlled substance analog, unless the substance was obtained directly, or pursuant to a valid prescription or order form from a practitioner, while acting in the course of his professional practice, or except as otherwise authorized by P.L.1970, c.226 (C.24:21-1 et seq.)."
But it's not just the drugs themselves that are illegal to possess. There are also items associated with their consumption, manufacture, or distribution. N.J.S.A. 2C:36-2, states:
"It shall be unlawful for any person to use, or to possess with intent to use, drug paraphernalia to plant, propagate, cultivate, grow, harvest, manufacture, compound, convert, produce, process, prepare, test, analyze, pack, repack, store, contain, conceal, ingest, inhale, or otherwise introduce into the human body a controlled dangerous substance, controlled substance analog or toxic chemical in violation of the provisions of chapter 35 of this title. Any person who violates this section is guilty of a disorderly persons offense."
These possession crimes can be further classified based on the type of drug, including heroin, cocaine, methamphetamine, marijuana, and unauthorized prescription drugs.
New Jersey Drug Distribution Laws
New Jersey is like many other states in that the laws have harsher penalties for drug distribution crimes. Under N.J.S.A. 2C:35-5:
"a. Except as authorized by P.L.1970, c.226 (C.24:21-1 et seq.), it shall be unlawful for any person knowingly or purposely:
(1) To manufacture, distribute or dispense, or to possess or have under his control with intent to manufacture, distribute or dispense, a controlled dangerous substance or controlled substance analog; or
(2) To create, distribute, or possess or have under his control with intent to distribute, a counterfeit controlled dangerous substance."
The severity of the drug distribution charge will depend primarily on the type of drug and the amount of drugs distributed.
New Jersey Drug Manufacturing and Cultivation Laws
New Jersey outlaws the manufacturing and cultivation of illegal drugs through N.J.S.A. 2C:35-4:
"Except as authorized by P.L.1970, c.226 (C.24:21-1 et seq.), any person who knowingly maintains or operates any premises, place or facility used for the manufacture of methamphetamine, lysergic acid diethylamide, phencyclidine, gamma hydroxybutyrate, flunitrazepam, marijuana in an amount greater than five pounds or ten plants or any substance listed in Schedule I or II, or the analog of any such substance, or any person who knowingly aids, promotes, finances or otherwise participates in the maintenance or operations of such premises, place or facility, is guilty of a crime of the first degree and shall, except as provided in N.J.S.2C:35-12, be sentenced to a term of imprisonment which shall include the imposition of a minimum term which shall be fixed at, or between, one-third and one-half of the sentence imposed, during which the defendant shall be ineligible for parole. Notwithstanding the provisions of subsection a. of N.J.S.2C:43-3, the court may also impose a fine not to exceed $750,000.00 or five times the street value of all controlled dangerous substances, controlled substance analogs, gamma hydroxybutyrate or flunitrazepam at any time manufactured or stored at such premises, place or facility, whichever is greater."
Understandably, the punishments for the cultivation or manufacturing of drugs can be quite steep.
Possible Defenses to a Drug Crimes Charge in Camden County and Across NJ
You've been arrested and it feels like conviction is inevitable, right? Not at all.
There are a number of ways to create reasonable doubt in a prosecution's case. For example, our knowledgeable Camden NJ Criminal Attorneys can attack:
The validity of a search warrant.
Whether the police had probable cause to conduct a search that found drugs.
Flaws in laboratory testing of the substances the police claim to have found in your possession.
The drugs did not belong to you, but rather someone you were with at the time of the arrest.
A violation of your Miranda rights.
An improperly obtained confession.
Need Legal Help Concerning a Drug Crime? Contact a Trsuted Camden County Drug Crime Lawyer Today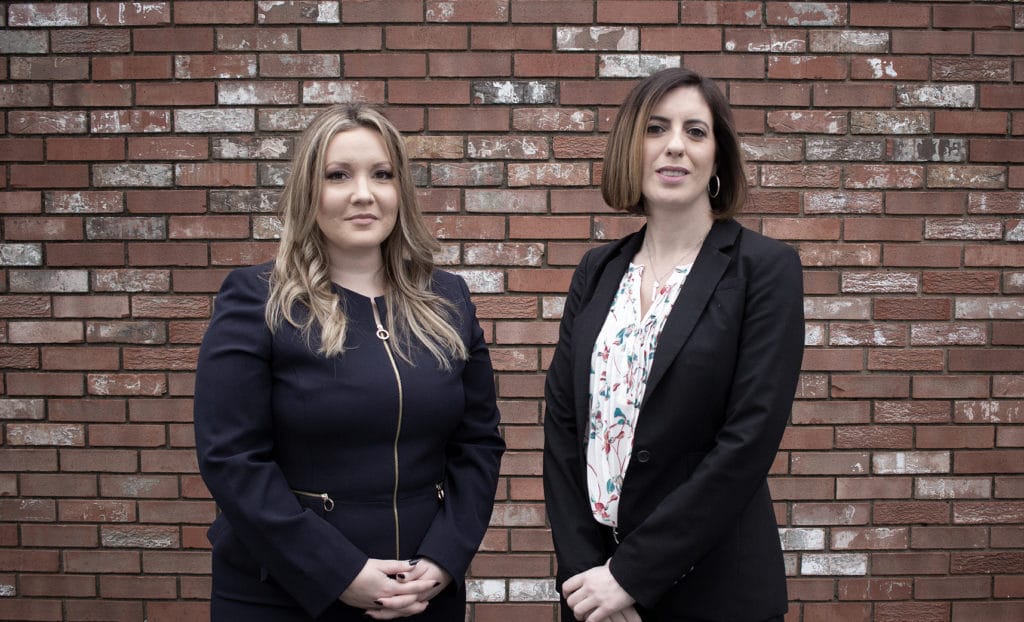 Have you been arrested for a drug offense in New Jersey? Are you confused and unsure of what to do next? If the answer to either of these questions is "yes," please contact our qualified criminal defense lawyers as soon as you can.
The decisions you make now can have lasting consequences for your criminal record, and your future. It might not seem like it right now, but you have several options on how to proceed.
Whether you're in Municipal Court or Superior Court, your rights are important. Let an experienced Camden County drug crime lawyer from Aydelotte & Scardella Law LLC help you protect them.
Frequently Asked Questions About Drugs Crimes in New Jersey
Q: Is medical marijuana legal in New Jersey?
Yes. Eligible patients may apply for an application to New Jersey's medical marijuana program. If accepted, they can obtain up to two ounces of marijuana per month for the treatment of approved medical conditions, such as migraines, cancer, anxiety, glaucoma, and muscular dystrophy.
Q: What are New Jersey Drug Courts?
New Jersey recognizes the fact that many individuals charged with drug offenses have an addiction or other drug dependency. For eligible non-violent offenders, criminal penalties will take a more rehabilitative and therapeutic approach.

The goal is to help defendants fight their substance abuse problems through support, oversight and stern guidance. In return for avoiding jail time, participants must complete court-mandated drug treatments and submit to regular testing.