Camden NJ Restraining Order Lawyer
Violation of a Restraining Order Charges Defense Attorneys Assist Clients in Camden County and Across South Jersey
If someone has recently gotten a restraining order against you, this is a difficult and confusing time for you. You might be out of your home or unable to see your children as a result of the restraining order against you. Sometimes called protective orders, restraining orders often come up in cases of domestic violence. These are designed to protect victims from abuse or other threatening behavior. You can trust that a dedicated Camden NJ restraining order lawyer from Aydelotte & Scardella Law LLC will understand that this is a major crisis for you right now.
You're probably wondering what to expect from the restraining order process. At Aydelotte & Scardella Law LLC, our top-rated criminal defense attorneys have the experience and knowledge to explain this process to you.
Before we sit down to discuss your case, let's go over restraining orders in New Jersey and how they work.
What Is a New Jersey Restraining Order?
At its core, a restraining order will prevent an individual from coming into contact with someone else. Restraining orders are usually issued for victims of domestic violence to protect them from their alleged abusers.
However, a restraining order will often do far more than stopping someone from getting in touch with someone who claims to be a domestic abuse victim. If you find yourself subject to a restraining order, you should also expect the following restrictions on your otherwise legal activities:
Not being allowed to visit the scene of the alleged domestic violence event.
You cannot possess a firearm or other weapons.
You may temporarily lose custody of your child.
You may have to pay temporary child support.
You may not live in your home as long as the alleged victim lives there.
You might have to pay the medical bills of the alleged victim.
You may not have any contact with not just the alleged victim, but the victim's close relatives.
You cannot have someone else contact the alleged victim on your behalf.
Types of Restraining Orders an Experienced Camden NJ Restraining Order Lawyer Can Help You With
New Jersey provides two types of restraining orders for individuals who believe they are the victims of domestic abuse. There is the temporary restraining order, or TRO. There is also the Final Restraining Order, or FRO.
A TRO is a type of restraining order that someone can obtain very quickly and very easily. As its name implies, it's also only supposed to be temporary. Specifically, it should only last until a judge can have a formal hearing to decide if an FRO will be issued.
An FRO is a restraining order that can last forever. It doesn't have to last forever, but it has no end date. This means it will be in effect until you or the person who asked for it successfully asks a judge to end the FRO.
Obtaining a TRO in South Jersey
Whether it's Camden County, Burlington County, or any other part of New Jersey, obtaining a TRO is a relatively quick process. This is not a flaw in the legal system. Getting a TRO is designed to be fast because it's supposed to help protect victims of domestic violence as quickly as possible.
The problem is that TROs can sometimes be issued against individuals when they really shouldn't be. This can occur because of how one-sided the TRO issuing process can be.
Someone who claims to be a victim of domestic violence will file a complaint for a restraining order. They must explain why the TRO is necessary to protect their life, well-being, and safety. Sounds reasonable, right?
Except that a TRO can be obtained with a judge hearing only one side of the story. In the legal world, this is called an ex parte proceeding.
Most court hearings involve hearing from both sides of a dispute. In an ex parte hearing, only one of the parties is present with the other party having no idea what's going on.
In the case of a TRO, only the person asking for the restraining order (and maybe his or her lawyer or anyone else helping them) will be in court. Not only will you not be there, but you will not even be told there's a hearing taking place.
In some situations, a judge will issue a TRO even if the alleged domestic abuse victim doesn't show up in court.
If a judge grants a TRO, it will be in effect until a hearing for an FRO takes place. Most of the time, the hearing for the FRO should be scheduled within 10 days.
Obtaining an FRO in South Jersey
At the hearing for the FRO, you will be allowed to tell your side of the story. This means you will be given notice about the time and place of the hearing. You will also have an opportunity to learn about the reasons for the restraining order and obtain legal assistance.
If the judge decides to issue an FRO, you will be fingerprinted and photographed. You may also have to pay a monetary penalty.
Looking to Learn More about Restraining Orders in New Jersey? Contact a Trusted Camden NJ Restraining Order Lawyer Today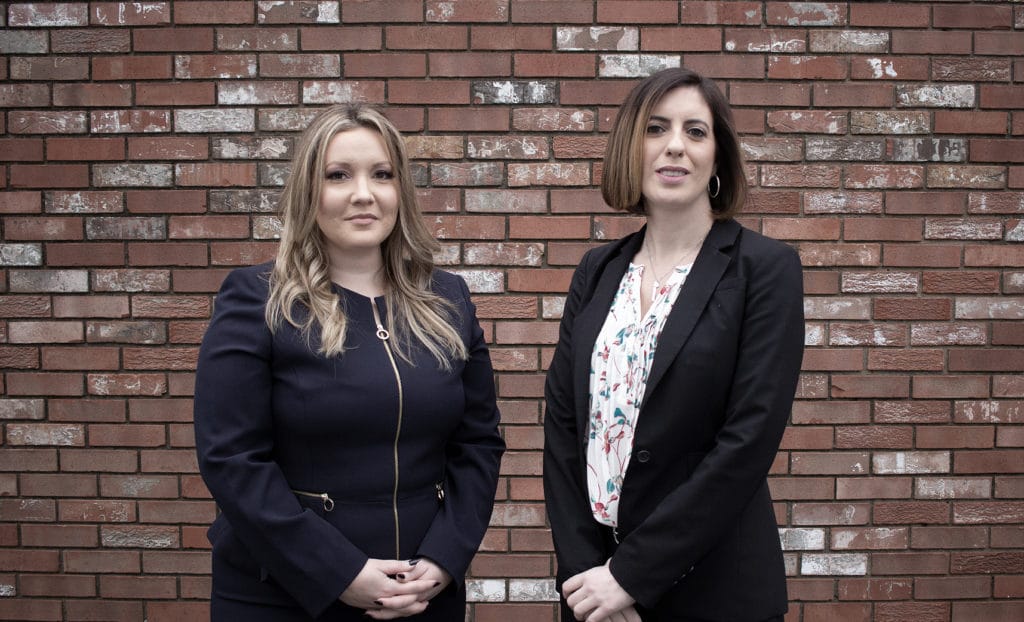 If you have just learned that a TRO has been issued against you, you are probably concerned about what your rights are and how to defend yourself in court.
This restraining order may not only be keeping you from your home, but from seeing your children as well. To figure out what's going on, please contact a trusted Camden NJ Restraining Order Lawyer from Aydelotte & Scardella Law LLC right away.
It won't cost you a thing to talk to an experienced and understanding Camden NJ Criminal Attorney from Aydelotte & Scardella Law LLC. Let us hear your side of the story and determine the best way to help.
Frequently Asked Questions About NJ Restraining Orders
Q: Who can apply for a restraining order?
Someone who claims to be a victim of domestic violence. The New Jersey Prevention of Domestic Violence Act defines who may qualify as a victim of domestic violence.
Q: What happens if I violate a restraining order?
Any violation of a restraining order is considered contempt of court and criminal offense in the fourth degree. This means you could face up to 18 months in jail.

If you violate the restraining order a second time, jail time is very likely. You can expect to be in jail for at least 30 days and as much as 18 months.