Conditional Discharge Lawyer Camden NJ
Conditional Discharge and Conditional Dismissal Lawyers Help First-Time Offenders in Camden County and throughout South Jersey
You made a mistake. You've avoided trouble your entire life. But for whatever reason, you find yourself on the website of Aydelotte & Scardella Law LLC thinking that you need to hire a Conditional Discharge Lawyer in Camden NJ.
So, what went wrong? Well, if you're reading this, there's some good news in that you may be eligible for a diversionary program. One of the knowledgeable and compassionate lawyers from Aydelotte & Scardella Law LLC can help you with this process.
Two of the most common of New Jersey's diversionary programs are the Conditional Discharge and the Conditional Dismissal. But what are they and how do they work? The trusted Camden NJ Criminal Attorneys from Aydelotte & Scardella Law LLC can answer that question.
What Is a Conditional Discharge?
One of several diversionary programs in New Jersey, the Conditional Discharge program helps first-time offenders facing minor drug charges avoid the traditional criminal judicial process.
In most cases, enrollees will face supervised or unsupervised probation. Often the period of probation will be one year but may be as long as three years.
The precise terms of Conditional Discharge will vary, but commonly include drug testing and the payment of fees and assessments. Once these terms have been met and the time period imposed has been completed, a New Jersey Municipal Court Judge will dismiss the charges.
What Are the Eligibility Requirements for Conditional Discharge in South Jersey?
There are three major eligibility requirements for a Conditional Discharge:
This is your first drug charge, in any state;
You are being charged with a disorderly persons drug offense;
You have never participated in a New Jersey diversionary program before.
An individual may apply for the Conditional Discharge program even though they have already pled guilty or been found guilty at trial.
After six months pass from the granting of the dismissal of the charges following the successful completion of a Conditional Discharge, an individual may apply to have his or her arrest record expunged.
What Is Conditional Dismissal?
The Conditional Dismissal program is a diversionary program that allows those who complete the program to have their charges dismissed and later expunged. The expungement does not come automatically, however. Individuals who complete their Conditional Dismissal will have to file a petition for expungement.
If accepted into the Conditional Dismissal program, defendants will plead guilty to either a petty disorderly persons offense or a disorderly persons offense. Then, after serving a term of probation and meeting its requirements, the charges are dismissed.
What Are the Eligibility Requirements for a Conditional Dismissal in Camden and throughout NJ?
To be eligible for a Conditional Dismissal in New Jersey, you will need to meet three requirements:
First, you must be charged with a petty disorderly persons or disorderly persons offense. In other words, you're facing what some people commonly refer to as a misdemeanor charge.
These cannot be drug-related offenses. If they are, you will not be eligible for a Conditional Dismissal. But you may be eligible for a Conditional Discharge.
Second, you cannot have been accepted into any New Jersey diversionary program before. This includes Pre-Trial Intervention, Conditional Discharge, or Conditional Dismissal.
Third, you cannot have been convicted of any other crime or offense under United States federal or state law.
Even if you meet all three requirements, you still may not be able to take advantage of Conditional Dismissal. That's because certain charges will make you ineligible. These include charges involving:
A crime where the victim was disabled, a minor or elderly
Animal cruelty
Organized crime
Continuing a criminal enterprise
Breach of public trust as a public employee or officer
Expungement After Completing Conditional Discharge or Conditional Dismissal
One of the biggest selling points about Conditional Discharge or Dismissal is that it can lead to a clear criminal record.
Obviously, avoiding a criminal conviction is fantastic. And not having any jail or prison time is even better. But being able to live the rest of your life without a criminal record is priceless.
After completion of the Conditional Dismissal or Conditional Discharge diversionary program, you will have to wait six months before submitting your petition for expungement. If the petition process is successful, the records of your arrest and criminal proceeding will be expunged.
One thing to keep in mind is that you may sometimes need to disclose the fact that you had your arrest records expunged. This admission may be necessary for limited situations, such as when applying for certain jobs. You will need to speak with a lawyer to understand when this may be necessary and how to deal with questions about your criminal history.
Do You Have a Question about a Camden NJ Conditional Discharge or Dismissal?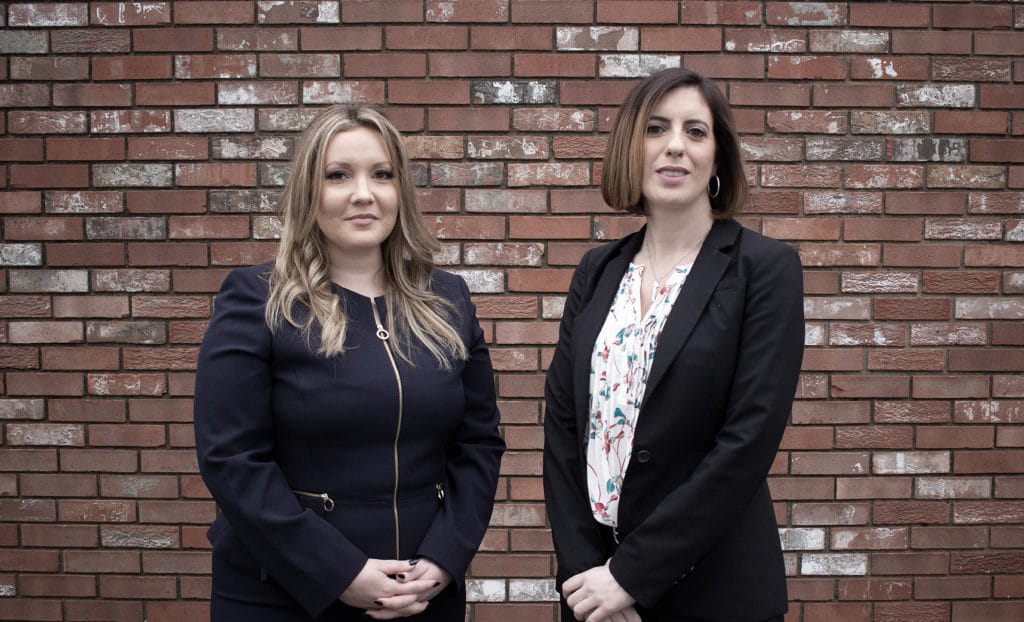 Are you considering the possibility of getting a Conditional Dismissal or Discharge for your first criminal offense? Maybe it's been offered to you by the prosecution. Or perhaps it's something you think you might want to ask for.
Either way, you're bound to have numerous questions about how it works and what it means for your future. So go ahead and contact a dedicated Conditional Discharge Lawyer in Camden NJ from our firm. The initial 15-minute telephone consultation is free at Aydelotte & Scardella Law LLC, so you've got nothing to lose.
Frequently Asked Questions About Conditional Discharges and Dismissals in New Jersey
FAQ: What's the difference between a Conditional Dismissal and a Conditional Discharge?
The overall purpose of both programs is to help individuals facing first-time criminal charges and give them a second chance. They allow each to pay their respective debts to society without having to carry around the stigma of a criminal conviction. They also allow the individual to have his or her criminal history expunged.

The primary difference between the two is that a Conditional Dismissal deals with non-drug charges. In contrast, a Conditional Discharge is intended for defendants facing a minor drug-related offense. Conditional Dismissal is also a more recent addition to the New Jersey criminal process, having only begun in 2014.
When it comes to the nitty-gritty details there will be some procedural differences. That's why it is best to consult with an experienced New Jersey criminal defense attorney. They can more fully explain why you may be eligible for one diversionary program, but not another.
FAQ: Can I enter into a Conditional Discharge or Conditional Dismissal Program more than once?
No. Enrollment in either diversionary program will be a one-time event. Should you be arrested for a later crime, you will more than likely have to resolve your matter through the traditional criminal judicial process.

Additionally, participation in a comparable diversionary program from another state will generally prohibit you from enrolling in Conditional Discharge or Conditional Dismissal.