Camden County NJ Weapons Charge Lawyer
Trusted Criminal Defense Lawyers Defend Clients with Weapons Charges in Camden and Throughout South Jersey
When it comes to guns, New Jersey doesn't mess around. This state has some of the most serious gun laws in the nation. The weapons offense attorneys from Aydelotte & Scardella Law LLC know how confusing legal gun possession can be. New Jersey has a lot of firearms restrictions. And there are severe punishments if you violate any of these restrictions. If you're facing a weapons offense or gun charge, you need to consider consulting with a trusted Camden County NJ Weapons Charge Lawyer from Aydelotte & Scardella Law LLC as soon as possible.
Our trusted criminal defense attorneys understand how frustrating and scary it can be to face potentially years in prison for what amounts to a misunderstanding about the law. The serious consequences are not something you should fight on your own. You need the knowledge, understanding, and skill that come with hiring a dedicated Camden NJ Criminal Attorney from Aydelotte & Scardella Law LLC.
What Does New Jersey Consider a "Weapon?"
N.J.S.A. 2C:39-1(r) defines a weapon as "…anything capable of lethal use or of inflicting serious bodily injury." This is purposely a very broad definition given how easily almost anything can be used as a weapon.
However, this law provides the following list of items that New Jersey considers weapons:
Firearms, even though not loaded or lacking a clip or other component to render them immediately operable
Components that can be readily assembled into a weapon
Gravity knives
Switchblade knives
Daggers
Other dangerous knives
Billies
Blackjacks
Bludgeons
Metal knuckles
Slingshots
Stun guns
Any weapon or other device which projects, releases, or emits tear gas or any other substance intended to produce temporary physical discomfort or permanent injury through being vaporized or otherwise dispensed in the air.
Remember, this is not an exhaustive list. This means that something not on this list could still be considered a weapon.
Weapons Offenses in New Jersey an Experienced Camden County NJ Weapons Charge Lawyer Can Help You With
Firearm possession charges tend to be quite common in New Jersey. However, not all weapons offenses involve guns. Common weapons charges include:
Imitation firearms
Illegal transport, sale, or possession of a weapon
Carrying a weapon on school grounds
Improperly carrying a weapon in a motor vehicle
Carrying a weapon for an illegal purpose
Unlawful Possession of a Firearm Under New Jersey Law
New Jersey prohibits the following individuals from possessing a firearm or ammunition:
Anyone convicted of a serious crime, such as aggravated assault, burglary, stalking, domestic violence, endangering the welfare of a child, carjacking, or gang criminality.
Anyone convicted of conspiracy or an attempt to commit a serious crime.
Anyone who has been committed to a hospital or mental institution and does not have appropriate medical documentation showing that they no longer suffer from a mental disorder that puts them or others at risk when handling a firearm.
Anyone convicted of a major drug offense regarding the use, sale or possession of a controlled substance. This does not include disorders persons or petty disorderly persons drug offenses.
Anyone convicted of a domestic violence or disorderly persons offense.
Anyone subject to a domestic violence restraining order.
Restrictions are even greater for the purchase of firearms. For instance, the purchase of a firearm requires a permit or Firearms Purchaser Identification Card (FPIC). Both must be purchased from New Jersey State Police.
Permits and FPICs will not be issued to anyone who:
Is drug dependent as defined in section 2 of P.L.1970, c.226 (C.24:21-2)
Has been convicted of any crime, or a disorderly persons offense involving an act of domestic violence as defined in section 3 of P.L.1991, c.261 (C.2C:25-19)
Lies when applying for a permit or FPIC.
Is less than 18 years of age (for a FPIC) or 21 years of age for a permit.
Has had their firearms seized by law enforcement due to a domestic violence charge and where those firearms are still in possession by law enforcement.
Is on the consolidated Terrorist Watchlist administered by the FBI.
Is deemed to not be of good character and repute within their community.
Owning a firearm would not be in the interests of the general public's safety, health, and welfare.
Under New Jersey's red flag law, the government is allowed to temporarily confiscate your firearm if one of the following applies:
It is determined that you pose a threat to other people
It is determined that you pose a threat to yourself
Are you Facing a New Jersey Criminal Gun Charge? Contact an Experienced Camden County NJ Weapons Charge Lawyer Today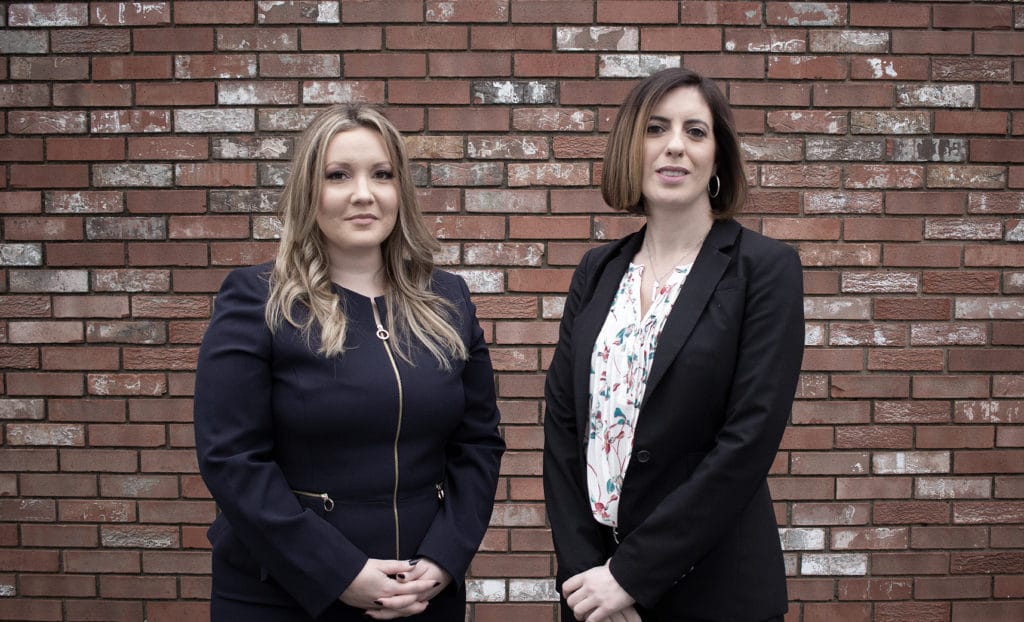 With the complicated regulatory framework that surrounds New Jersey's gun laws, it's easy to see how a weapons violation can happen. And to make matters worse, it can happen to good people who are trying to obey the law.
But the law doesn't care. That's why it's so important for you to contact us to figure out what your legal options are and to mount your legal defense.
Not having an experienced Camden County NJ Weapons Charge Lawyer can potentially mean spending years in prison when you might have been able to avoid jail time altogether.
Don't take chances with your future and your freedom, contact Aydolette & Scardella Law LLC today.
Frequently Asked Questions About New Jersey Weapons Charges
Q: What Is the Graves Act?
The Graves Act is the name of a New Jersey law that imposes minimum prison time for firearm-related offenses. Before 2008 it usually applied to situations where a firearm was used during the commission of another crime or with the intent to break the law.

Now, the Graves Act applies in far more situations, such as the possession of a defaced firearm or the transport or a restricted firearm.

What makes the Graves Act so notable is that it imposes mandatory minimum prison sentences. This means someone could spend years in prison for a weapons offense that is relatively "minor" and purely accidental.

Some out-of-state individuals who were in the lawful possession of a firearm (in their home state) were finding themselves serving a mandatory minimum sentence in New Jersey State Prison merely because they had crossed state lines.

Realizing how harsh the Graves Act could be, prosecutors were given greater discretion in how they applied the Graves Act. This allowed defendants the possibility of avoiding prison time altogether or even gaining acceptance into a diversionary program and keeping a felony conviction off their record.

This is sometimes known as the "Graves Act Waiver."
Q: What are the potential penalties for weapons offense conviction?
It's hard to answer this question, as so many things could affect a criminal sentence. These include prior criminal history, type of weapon at issue and whether the weapon was used when committing another crime.

Weapons offenses can result in no jail time and acceptance into a diversionary program. But they can also lead to a prison sentence of up to 10 years.