Cherry Hill Criminal Defense Lawyers
Knowledgeable Criminal Defense Lawyers Protect The Rights Of Those Accused Of Criminal Offenses In Cherry Hill And Throughout New Jersey
Perhaps you had one too many drinks and you hopped in the car and drove home. Next thing you know, there are flashing red lights in your rearview mirror and you are being charged with driving under the influence of alcohol or drugs (DUI/DWI). Or maybe you got into a tussle when someone got under your skin and now face a charge of assault. Whether your crime is a juvenile crime, a traffic violation, or something more serious, our Cherry Hill Criminal Defense Lawyers have got your back.
The Cherry Hill criminal defense lawyers at Aydelotte & Scardella Law LLC are knowledgeable and experienced and we aggressively fight the charges brought against our clients. Our dedicated legal team represents clients throughout New Jersey, providing personal attention to each case and developing a strategic, tailored defense of the charges brought against you.
Cherry Hill Criminal Defense Firm Aydelotte & Scardella Law LLC Handles All Types Of Criminal Cases
At Aydelotte & Scardella Law LLC, we believe that no criminal charge is too minor. No case is too small. All criminal offenses should be taken seriously and we believe all defendants deserve the best possible representation.
Our Cherry Hill criminal defense attorneys are dedicated to working on behalf of those accused of crimes and we handle all types of criminal cases including — but not limited to — any of the following:
Burglary
Motor Vehicle Theft
Disorderly Conduct
Right to Bail
Resisting Arrest
Property Crime
Vehicular Homicide
Robbery
Internet Crimes
Harassment
Endangering the Welfare of a Child
Theft
Credit Card Fraud
Aggravated Assault
Terroristic Threats
Municipal Court Jail Sentencing
Homicide
If you or a loved one has been charged with a criminal offense, schedule a free initial consultation with a Cherry Hill criminal defense attorney at Aydelotte & Scardella Law LLC.
New Jersey's Statute Of Limitations For Criminal Charges
Statutes of limitations are legal deadlines for filing claims in the civil court or for charging someone with a crime. Every state establishes its own deadlines and these time frames vary depending upon the type of claim or charge that is being filed. New Jersey's statute of limitations for criminal charges are as follows:
Disorderly Persons Offense (Misdemeanor)
A disorderly persons offense has a statute of limitations of one year
Indictable Offense (Felony)
A felony such as official misconduct or bribery has a statute of limitations of seven years
Other felonies have a statute of limitations of five years
Murder and Manslaughter
In New Jersey, there is no statute of limitations for murder or manslaughter. Charges may be brought against an individual at any time, even many years after the alleged crime was committed
Other circumstances
The statute of limitations for criminal offenses does not apply if the individual being charged is fleeing justice
The statute of limitations does not apply if the individual is already facing prosecution for the same type of crime
Have Questions About The Criminal Charges Brought Against You? Schedule A Free Case Evaluation With Cherry Hill Criminal Defense Lawyers At Aydelotte & Scardella Law LLC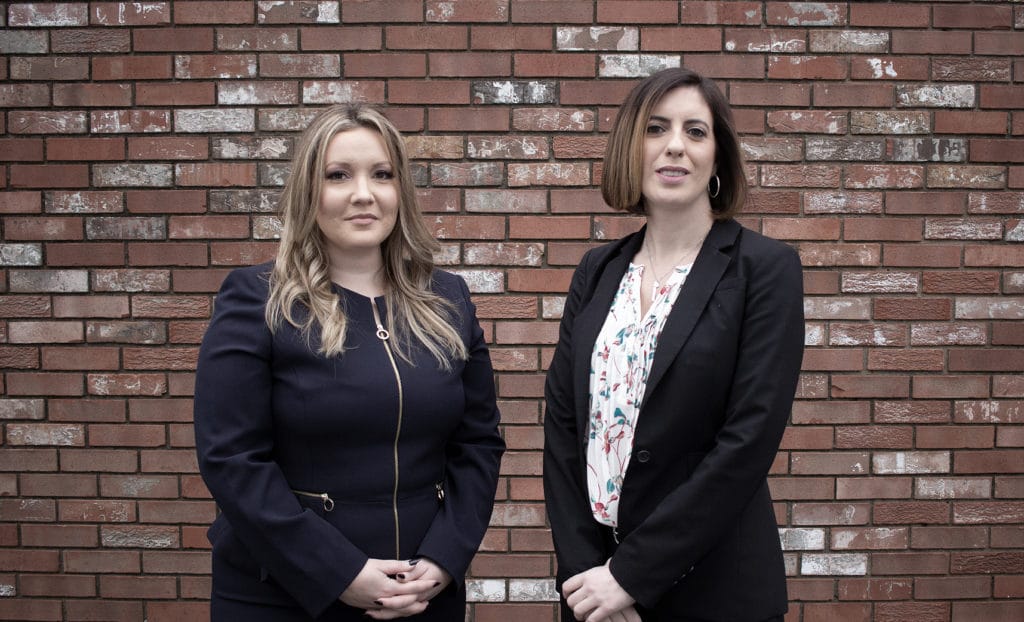 When you are charged with a crime, it can be very frightening and overwhelming. We understand that and we are here to help.
The Cherry Hill criminal defense lawyers at Aydelotte & Scardello Law LLC offer a free case evaluation so that you can get answers to your questions, understand your rights under the law, and make the most informed decision regarding your case. Don't wait — schedule your confidential evaluation with a member of our firm today.
About Cherry Hill, New Jersey
Cherry Hill is a township located in Camden County, New Jersey. Situated on the edge of Philadelphia, Pennsylvania, Cherry Hill serves as home to 70,578 residents. The greatest number of crimes reported to law enforcement in 2018 were property crimes, totaling 2,026 incidents. There were 1,839 incidents of larceny/theft in Cherry Hill that were reported to law enforcement in 2018. That same year, there were 148 reported burglaries and 92 violent crimes reported to law enforcement. Reported robberies totaled 57 in 2018, followed by 39 reports of motor vehicle theft and 35 reports of aggravated assault.
Frequently Asked Questions About Criminal Defense In Cherry Hill, New Jersey
FAQ: What does the term "indictment" mean?
The term "indictment" refers to a formal accusation that is made against someone who is suspected of committing a serious crime. There is a proceeding with a Grand Jury, and if 12 out of 23 Grand Jurors believe that there is "some evidence" that a crime has been committed and you are the one who committed it, an indictment is returned and the case proceeds to prosecution.
FAQ: What is a search warrant?
A search warrant is an important tool in a criminal case. This legal document, which is signed by a judge, grants law enforcement permission to conduct a physical search of a certain location to look for items that are specified. Before issuing a search warrant, the judge must evaluate whether law enforcement has established probable cause based on information they obtained from a reliable informant or from their own observations. Obtaining a warrant is a critical step in the investigative process — if police officers conduct a search without a warrant, then in most cases, the search is presumed to be unreasonable. It is important to note that when the police are conducting a search, the search generally cannot extend beyond the scope that is specified in the search warrant — meaning that the police cannot search beyond the location specified in the warrant nor can they look for other items that are not specified.