Lindenwold Criminal Defense Lawyers
Knowledgeable Criminal Defense Lawyers Skilfully Defend Clients Charged With Criminal Offenses In Lindenwold and Throughout New Jersey
When you or a loved one is charged with a criminal offense, your world can turn upside down overnight. An arrest and jail time may be just the beginning. A criminal conviction has a long-term impact on several areas of your life, including the loss of your driver's license, securing housing, finding employment, pursuing educational opportunities, and more. Do not take a chance with your criminal defense team. At Aydelotte & Scardella Law LLC, our knowledgeable Lindenwold criminal defense lawyers have extensive experience, and we handle each case personally, developing a strategic defense of the charges brought against you.
Skilled Lindenwold Criminal Defense Lawyers Handle All Types Of Criminal Charges Facing Clients Throughout New Jersey
When it comes to fighting a criminal charge, experience matters. At Aydelotte & Scardella Law LLC, we have over 20 years of combined experience defending all types of criminal charges, with a demonstrated track record of successful outcomes. Our skilled Lindenwold criminal defense lawyers handle all of the following criminal cases and traffic charges:
Property crimes
Motor vehicle theft
Theft
Robbery
Disorderly conduct
Resisting arrest
Endangering the Welfare of a Child
Burglary
Larceny
Aggravated assault
Homicide
Internet Crimes
Terroristic Threats
Harassment
Vehicular Homicide
Credit Card Fraud
Manslaughter
To learn more about the charges brought against you, arrange for a free, no-obligation consultation with one of the Lindenwold criminal defense lawyers at Aydelotte & Scardella Law LLC.
New Jersey's Statutory Deadlines For Filing A Criminal Charge
The legal deadlines for prosecutors to bring criminal charges against a person are known as the statutes of limitations. Every state establishes its own legal time limits and, in New Jersey, the legal deadlines are based on the type of crime that was alleged against the individual.
In New Jersey, the statute of limitations for criminal charges are as follows:
A crime of manslaughter or murder: New Jersey does not impose any legal time limit — charges may be brought at any time
Felonies (indictable offenses) that include crimes of bribery, official misconduct, and related offenses have a statute of limitations of seven years from when the crime was committed
Other felonies have a statute of limitations of five years
Misdemeanors (disorderly persons offenses) that include petty disorderly persons offenses and disorderly persons offenses have a legal time limit of one year
In New Jersey, if an individual is fleeing justice or if they face pending prosecution for the same conduct, the statute of limitations does not run
Dedicated Lindenwold Criminal Defense Lawyers Successfully Defend Clients Throughout New Jersey Who Are Facing Criminal Charges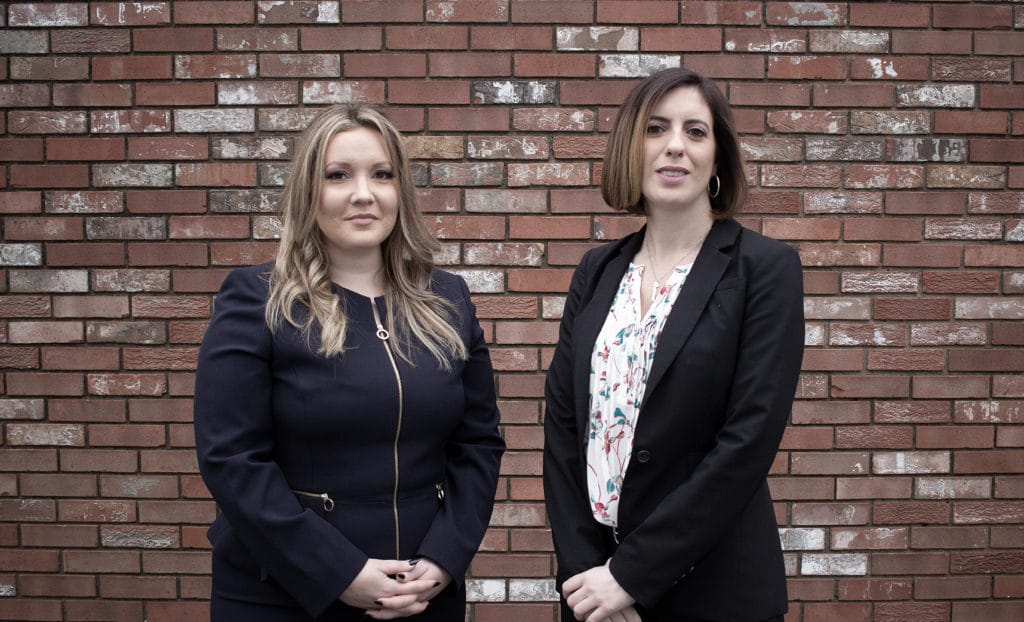 Being charged with a criminal offense is a frightening experience. While there is no denying that, there are steps you can take to ensure the best possible outcome in your case, and that includes securing an experienced, knowledgeable criminal defense team that will fully dedicate their time, energy, and resources to fighting the charges brought against you and advocating on your behalf.
The dedicated Lindenwold criminal defense lawyers at Aydelotte & Scardella Law LLC have years of experience handling a broad range of criminal cases brought against our New Jersey clients, ranging from minor traffic violations to drug offenses. We understand that questions abound regarding what to expect from the criminal process, the evidence against you, whether or not you can reach a plea bargain, and more. So our legal team offers a free, no-obligation consultation to the individual charged or their family members. One of our criminal defense attorneys will review your case, answer your questions, and discuss your legal options. To arrange for your confidential consultation today, contact our office. Attorneys at Aydelotte & Scardella Law LLC are available to meet with you at the jail, in our office, or virtually.
About Lindenwold, New Jersey
Lindenwold, New Jersey is a borough in Camden County and a suburb of Philadelphia, Pennsylvania. Lindenwold serves as home to 17,204 residents. Most of the crimes in Lindenwold that were reported to law enforcement in 2018 consisted of property crimes, with a total of 455 incidents reported. This is followed by 328 reported incidents of larceny/theft that same year. Violent crime in Lindenwold in 2018 totaled 111 incidents reported to law enforcement, followed by 103 reported burglaries. In 2018, there were 53 reported incidents of aggravated assault, 40 reported robberies, and 24 reported motor vehicle thefts. Lindenwold had 16 reported rapes in 2018, as well as three reported arsons, and two incidents of murder and nonnegligent manslaughter.
Frequently Asked Questions About Criminal Defense In Lindenwold, New Jersey
FAQ: If law enforcement officers get a search warrant, can they search anywhere, or are there limits as to what they can look for?
When law enforcement is issued a legal search warrant, the warrant has limitations. A search warrant grants permission to law enforcement to conduct a physical search of a specific location to look for certain items. The police officers may not search outside the parameters that are specified in the search warrant. When law enforcement applies for a search warrant, they must demonstrate probable cause based on viable information they have received. All search warrants must be signed by a judge. If law enforcement officers were to conduct a search without a legal search warrant, then the search itself — and anything law enforcement officers obtained during the search — is presumed to be unreasonable.
FAQ: Can a criminal defense attorney help get someone released from jail?
Yes. A criminal defense attorney can help secure a client's prompt release from jail. An experienced New Jersey criminal defense attorney will also learn what evidence the prosecutor has obtained against you, explain the details of your particular case, and discuss your legal options going forward. The experienced criminal defense lawyers at Aydelotte & Scardella Law LLC offer a free, no-obligation consultation so that you can get answers to your questions.