What Are Your Options If You Were Arrested for a DUI on New Year's Eve?
January 3, 2021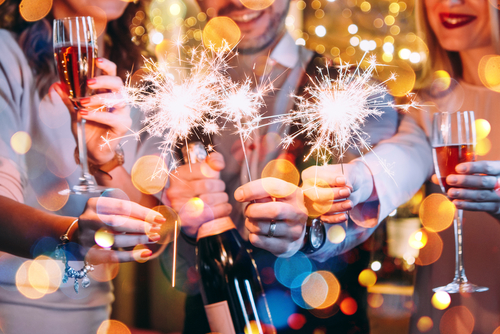 Over the New Year's holiday, law enforcement departments in New Jersey become extra vigilant for drivers under the influence of alcohol. Many municipalities across New Jersey make additional funding available to pay for overtime for officers to patrol for DUI offenders and to run DUI checkpoints during New Year's Eve. If you go out for the New Year's Eve holiday and plan to drink, you should make yourself aware about what to expect and your legal options if you are arrested for DUI.
Consequences If You Are Convicted for DUI
If you are convicted of DUI in New Jersey, the potential criminal consequences will depend on your level of intoxication at the time of your arrest and whether you have prior DUI convictions. A basic first-time DUI conviction can result in a three-month ignition interlock requirement, a fine of several hundred dollars, imprisonment up to 30 days, requirement to take classes at an Intoxicated Driver Resource Center, and a three-year auto insurance surcharge of $1,000 per year. However, third and subsequent DUI convictions can carry harsh penalties including a $1,000 fine, 180-day jail sentence, eight-year license suspension, and 30 days of community service.
What to Do If You Are Stopped for DUI
If you are stopped for DUI, you should remember that you have the right to remain silent. You shouldn't answer any questions about where you've been or whether you've been drinking without first speaking to an attorney. You are highly unlikely to talk your way out of a DUI arrest, especially if you have been drinking. Instead, you should always cooperate with the officer's instructions. If you are arrested on suspicion of DUI, you should contact a lawyer as soon as possible.
How a DWI Defense Attorney Can Help
When you are arrested for and charged with DWI, a defense attorney can help you defend yourself against your charges or potentially reduce the severity of the consequences of conviction. A defense lawyer may be able to pursue various legal defenses, including the legality of your traffic stop, the qualification of the officer to perform field sobriety tests or any circumstances that affect your ability to perform field sobriety tests (such as your footwear, the conditions at the side of the road, or any physical impairments you have), the calibration of breathalyzer or blood alcohol test equipment, or whether breath or blood samples were obtained without your consent. These defenses challenge the admissibility of the state's evidence, without which the prosecution will not be able to continue pursuing your case and may ultimately result in the dismissal of your charges. 
A defense lawyer may also be able to challenge the factual basis of your charges, including proving that you were not operating a motor vehicle or establishing reasonable doubt that you were under the influence of alcohol to the extent that you were incapable of safely operating a vehicle (when the state does not have evidence of your blood alcohol content).
Contact an Experienced Audubon DWI Defense Attorney About Your Drunk Driving Charges in New Jersey
Have you been charged with a DWI or DUI offense in New Jersey? A drunk driving conviction could leave you with a permanent record, and it could result in your driver's license being suspended for a very long time. That is why it is imperative that you speak with a qualified DWI defense lawyer about your case. The lawyers at Aydelotte & Scardella Law LLC represent clients charged with drunk driving, breath test refusal, and related offenses in Cherry Hill, Haddon Township, Camden and throughout New Jersey. Call 856-386-4892 or fill out our confidential online contact form to schedule a free consultation about your case. We have an office located at 109 E. Atlantic Ave., Audubon, NJ 08106, in addition to offices located in Hamilton.
The articles on this blog are for informative purposes only and are no substitute for legal advice or an attorney-client relationship. If you are seeking legal advice, please contact our law firm directly.