How to Beat Quarantine Boredom and Clear Your Record
April 3, 2020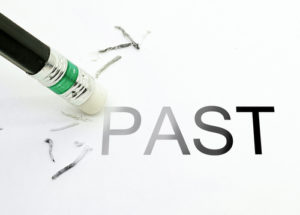 As we enter the month of April, the United States has the most confirmed cases of coronavirus in the world. Many states, including New Jersey, have begun implementing specific measures to try to stop the spread of COVID-19.
New Jersey Governor Phil Murphy has issued a stay-at-home order for all citizens, and they've also confirmed that they'll be issuing penalties and citations for those who violate the order. In other words, you'll be stuck at home for a while. Are you looking for something to do in your free time that can help improve your future? It's the perfect time to consider seeking an expungement of your criminal record in New Jersey. Learn how below.
Bored at Home? Try This Instead
Unless you're an essential worker, you've been ordered to stay at home. Are you running out of things to do to keep you busy? Erasing your criminal record should be on your priorities list. Most New Jersey citizens don't realize that they're eligible to have their past crimes and arrests totally erased from public records.
Here's how to know if you're eligible to apply for an expungement:
Your charges were dismissed
You were acquitted or found not guilty of the alleged crime
You were convicted of a crime while you were a juvenile
You were convicted of a misdemeanor (disorderly persons offense) over five years ago
You were convicted of a felony (indictable offense) more than six years ago
You've already completed all your sentencing requirements
If you meet these terms, then you can most likely get your former conviction or arrest formally removed.
Reach Out to Our Office Online
Despite a lot of telecommuting during the pandemic, most services are still running smoothly. Here are the steps you can take now to get started on clearing your record:
Reach out to an attorney
Call your local police department and ask them to send your criminal record to your attorney
Sign an affidavit regarding your record
Have your attorney complete an expungement petition
Your attorney will send it over to the court and let you know if your request is granted
Our office can help direct you to the proper resources, draft the petition and expungement orders, and send these documents out to the appropriate parties. If eligible, your criminal past will be wiped from all legal records. You won't need to report the conviction anymore, and you can legally claim that you've never been convicted of a crime.
Contact an Experienced Criminal Defense Lawyer About Your Expungement in Camden County, NJ
Were you arrested or charged with a crime in New Jersey and want to find out if you're eligible for an expungement? The attorneys at Aydelotte & Scardella Law LLC can help. Call (609) 250-9761 or fill out our online contact form to schedule a consultation with a member of our legal team. We have an office conveniently located at 109 E. Atlantic Ave Audubon, NJ 08106 and 2653 Nottingham Way, Ste. 1, Hamilton Township, NJ 08619.
The articles on this blog are for informative purposes only and are no substitute for legal advice or an attorney-client relationship. If you are seeking legal advice, please contact our law firm directly.