Welcome Sarah Meade, Our New Administrative Assistant!
July 20, 2023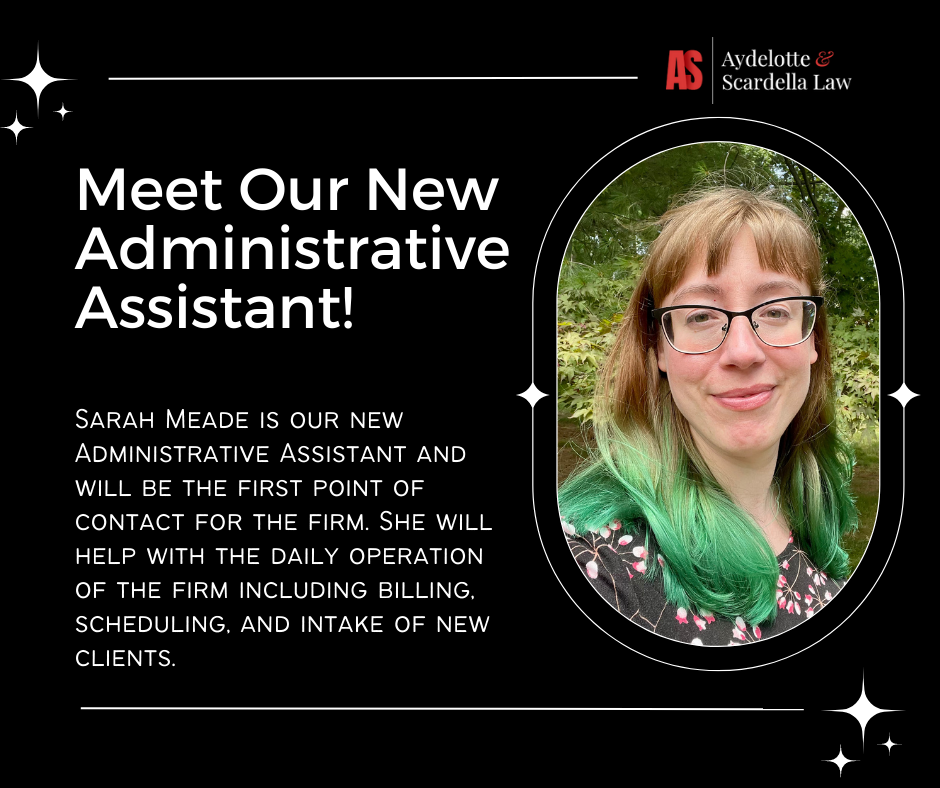 Introducing Sarah Meade! Sarah is our new Administrative Assistant and will be the first point of contact for the firm. She will help with the daily operation of the firm including billing, scheduling, and intake of new clients. Most importantly, Sarah will help navigate each client through the process of their case, fielding questions and ensuring that they have a positive experience while working with the firm.
Sarah earned her Bachelor's Degree from Rosemont College and her Master's Degree from Pennsylvania Western University Clarion. When she isn't making everyone's lives easier at the firm, Sarah can be found doing cross-stitch, hiking, and playing video games. Please join us in welcoming Sarah to the team at Aydelotte & Scardella Law LLC!