New Jersey State Senator Facing DWI Charges After Colliding with Parked Cars
March 10, 2021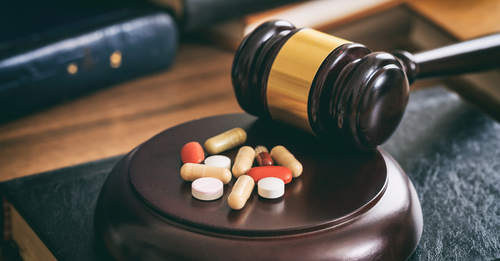 A state senator was charged with DWI after a collision with parked vehicles in Jersey City.
State Senator Arrested on DWI Charge
New Jersey State Senator Sandra Cunningham was arrested for DWI after she crashed into three parked vehicles on the morning of March 4, 2021. State Sen. Cunningham denied being intoxicated at the time of the accident and instead claimed that the crash was due to her having an adverse reaction to her medication. Cunningham was picked up from the scene by former New Jersey Governor Jim McGreevey, who stated that he believed Cunningham had a bad reaction to her medication and that he had seen the state senator have adverse reactions from medication in the past. A judge issued a warrant to conduct a test of Cunningham's bodily fluids.
No injuries were reported from the scene, although it is unclear if any of the vehicles were occupied at the time of the accident. 
A Jersey City police captain allegedly tried to get Cunningham out of the charge, but the scene supervisor declined to drop the investigation.
When Might You Be Arrested for DWI?
Under New Jersey's DWI statute, a driver can be convicted if they have a blood alcohol concentration above the legal limit of 0.08 percent (drivers under the age of 21 may not have any detectable alcohol in their system).
Even if a driver's BAC is under the legal limit, they may still be convicted if they've consumed alcohol and have suffered an impairment to their ability to safely operate their vehicle as a result.
In addition, a driver can be arrested for DWI if they are under the influence of narcotic, hallucinogenic, or habit-forming drugs that impair their ability to safely operate a motor vehicle.
Potential Defenses to a DWI Charge in New Jersey
Even when you've been arrested for DWI in New Jersey, you may have potential defenses available against your charge, including:
Challenging the legality of your traffic stop; if police did not have reasonable suspicion to stop you for DWI or any other traffic offense, then any evidence of DWI might be excluded as a sanction for an unlawful stop.
Challenging the reliability of field sobriety testing, including showing that your physical or medical condition interfered with your ability to properly perform the test, or showing that the officer improperly conducted the test.
Arguing that police used unreliable tests of intoxication.
Proving that you were not operating a motor vehicle prior to your arrest.
Challenging the reliability of breath or blood testing, including showing that testing equipment had not been properly calibrated prior to your test, that your test was not conducted by a properly-credentialed individual, or that the operator failed to follow proper procedures in performing your test.
Arguing that you were forced to give bodily fluids for testing. Although you may face administrative sanctions (such as suspension of driving privileges) for refusing to submit to an Alcotest, you cannot be forced to submit to the test against your will.
Not all defenses will apply in your case. An experienced DWI defense attorney can review the facts and evidence in your case to determine if you may have viable factual or legal defenses to a DWI charge.
Contact an Experienced Audubon DWI Defense Attorney About Your Drunk Driving Charges in New Jersey
Have you been charged with a DWI or DUI offense in New Jersey? A drunk driving conviction could leave you with a permanent record, and it could result in your driver's license being suspended for a very long time. That is why it is imperative that you speak with a qualified DWI defense lawyer about your case. The lawyers at Aydelotte & Scardella Law LLC represent clients charged with drunk driving, breath test refusal, and related offenses in Audubon, Gloucester City, Camden, Cherry Hill, and throughout New Jersey. Call 856-386-4892 or fill out our confidential online contact form to schedule a free consultation about your case. We have an office located at 109 E. Atlantic Ave., Audubon, NJ 08106, in addition to offices located in Hamilton.
The articles on this blog are for informative purposes only and are no substitute for legal advice or an attorney-client relationship. If you are seeking legal advice, please contact our law firm directly.