Recreational Marijuana is Now Legal in New Jersey
May 1, 2022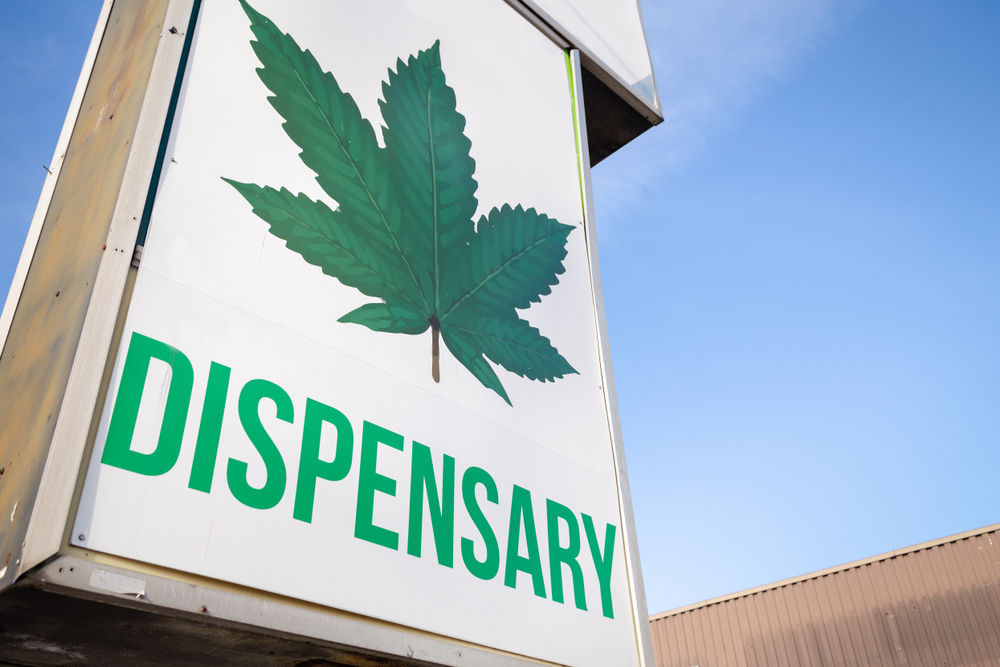 As of April 21, licensed facilities are now permitted to sell recreational marijuana. However, the possession and use of marijuana are still regulated by law. 
Dozen Dispensaries Ready to Begin Recreational Sales
To start, 12 dispensaries that already sell medical marijuana under New Jersey's medical marijuana program have been licensed to begin sales of recreational marijuana. While some medical marijuana patients have expressed concerns over dispensaries' supplies of marijuana now that they can sell to customers buying marijuana for recreational purposes, the dispensaries that are beginning recreational sales have stated that they plan to double their supplies to meet the expected demand. In addition, dispensaries are planning to either have separate lines or separate hours for medical patients and recreational customers.
New Jersey's Recreational Marijuana Laws
Under New Jersey's legalization of marijuana, individuals aged 21 and older may lawfully purchase marijuana from a licensed dispensary in the state. Individuals may also lawfully possess up to one ounce of marijuana in public.
However, driving under the influence of marijuana remains illegal in New Jersey. In addition, it is also illegal to cross state lines while in possession of marijuana, even when crossing into a state where recreational use of marijuana is also legal. This is because crossing state lines while in possession of marijuana implicates federal laws, which continue to make possession of marijuana under any circumstances illegal. Traveling to another state while in possession of marijuana, even if lawfully purchased in New Jersey, could result in federal criminal charges. Law enforcement agencies in localities and states bordering New Jersey have not yet announced whether they intend to step up enforcement against suspected transporting of marijuana lawfully purchased in New Jersey across state lines.
New Jersey law enforcement agencies have stated that they intend to train officers to become drug recognition experts, which will allow those officers to identify when a motorist is driving under the influence of drugs. However, marijuana intoxication can only be confirmed through a urine or blood test, which can only be performed with a motorist's consent or pursuant to a court-issued search warrant.
In addition, the home cultivation of marijuana is still prohibited by New Jersey law. Legal marijuana or cannabis products may only be obtained through a licensed dispensary. Legal marijuana may only come in certain product formats, including:
Resins or extracts
Vaporizer formulations
Drops or tinctures
Oral lozenges
Edibles
Topical or transdermal formulations
State Considering Legislation to Limit Off-Duty Recreational Marijuana Use for Public Workers
Under current New Jersey law, there are no regulations that prohibit or restrict law enforcement officers or other public employees from using marijuana or other cannabis products while off duty. However, Governor Phil Murphy has expressed his support for legislation that would regulate the ability of law enforcement officers or other public workers from consuming legal cannabis off duty or outside of work hours. Governor Murphy noted his concern with police officers or other public employees using legal cannabis off the job and showing up to work while still under the influence of marijuana. 
Contact an Experienced Haddon Heights Drug Defense Attorney About Your Charges in New Jersey
Have you been charged with a drug offense in New Jersey? A drug crime conviction can carry with it heavy fines, jail time, and driver's license suspension. That is why it is imperative that you speak with a qualified drug defense lawyer about your case. The lawyers at Aydelotte & Scardella Law LLC represent clients charged with drug use, possession, production, distribution, and related offenses in Monroe Township, Washington Township, Mount Laurel, Evesham Township, and throughout New Jersey. Call 856-246-5576 or fill out our confidential online contact form to schedule a free consultation about your case. We have an office conveniently located at 313 White Horse Pike, First Floor Haddon Heights, NJ 08035, as well as offices located in Hamilton.
The articles on this blog are for informative purposes only and are no substitute for legal advice or an attorney-client relationship. If you are seeking legal advice, please contact our law firm directly.