The Most Commonly Used Drug in New Jersey
October 4, 2021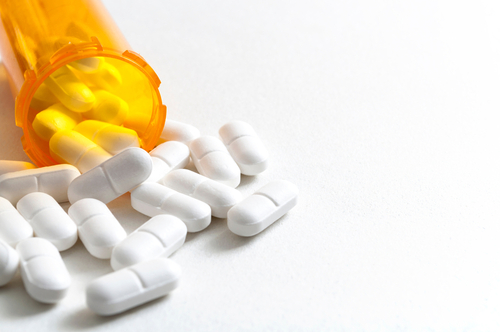 The use of illicit drugs in New Jersey has grown over the past few years, with certain kinds of narcotics seeing a significant spike in prevalence. If you find yourself arrested for drug possession in New Jersey, don't let a mistake significantly impact the rest of your life. Let an experienced drug defense attorney help you fight for your rights, freedom, and future. 
Marijuana Was Previously the Most Commonly Used Illicit Drug
For many years, marijuana was considered the most commonly used illegal drug in New Jersey. Medicinal marijuana was legalized in New Jersey in 2010. In 2020, voters in New Jersey approved a referendum amending the state constitution to pave the way for the legalization of recreational marijuana. In early 2021, decriminalization and legalization laws were passed by the state legislature and signed by the governor. 
Other Prevalent Drugs in New Jersey
Although marijuana is now legal in New Jersey, many other types of illicit substances have grown in usage. These substances include:
Opioids, including illegally obtained prescription opioids
Methamphetamine
Heroin
Cocaine
Designer drugs
Penalties for Drug Possession
Possession of narcotics or unlawfully obtained drugs carries steep penalties, even if only in possession of a small number of drugs or you are facing a first-time charge. A conviction for possession of narcotics and controlled substances is charged as a third-degree crime, which carries a maximum penalty of five years in prison and a fine of up to $15,000. Other consequences of a possession conviction include loss of driver's license and the obligation to complete drug education and substance abuse rehabilitation programs. 
Unauthorized possession of prescription drugs is also charged as a third-degree crime, carrying the same penalties as possession of controlled dangerous substances.
Manufacturing, distribution, or possession with intent to distribute is considered an even more serious offense. Being found with even seemingly small amounts of narcotics that you manufactured, distributed, or intended to distribute can subject you to second-degree or even first-degree charges, which carry maximum sentences of 10 to 20 years along with mandatory minimum sentences of seven to 15 years.
How a Drug Defense Lawyer Can Help
If you have been charged with a drug possession offense in New Jersey, a drug defense attorney can help by:
Thoroughly investigating the underlying facts and circumstances of your charges to recover all available evidence
Reviewing the documentary evidence and witness testimony to identify possible factual or legal defenses that may be available to you
Explaining your legal rights and options and the potential outcomes in your case to you
Advising you on whether to speak with investigators and protecting your rights during any interrogation
Challenging the admissibility of the state's evidence, including moving to exclude any drugs seized by police on grounds that the search violated your rights
Testing the sufficiency of the state's case by moving for dismissal of your charges, such as by arguing legal defenses like lack of legal possession of the drug
Exploring potential alternatives to prosecution and conviction that may be available to you depending on your circumstances, such as admission to drug court
Negotiating with the prosecution to try to reach a plea deal that provides you with the best possible outcome in your case
Advocating your defense in court and at trial if you choose to contest the charges against you
Contact an Experienced Audubon Drug Defense Attorney About Your Drug Crime Charges in New Jersey
Have you been charged with a drug-related offense in New Jersey? A drug crime conviction can carry with it heavy fines, jail time, and driver's license suspension. That is why it is imperative that you speak with a qualified drug defense lawyer about your case. The lawyers at Aydelotte & Scardella Law LLC represent clients charged with use, possession, production, distribution, and related drug offenses in Monroe Township, Washington Township, Mount Laurel, Evesham Township, and throughout New Jersey. Call (856) 452-4820 or fill out our confidential online form to schedule a free consultation about your case. We have an office conveniently located at 109 E. Atlantic Ave., Audubon, NJ 08106, as well as offices located in Hamilton.
The articles on this blog are for informative purposes only and are no substitute for legal advice or an attorney-client relationship. If you are seeking legal advice, please contact our law firm directly.