Things to Know During The Memorial Day Traffic Crackdown
May 5, 2021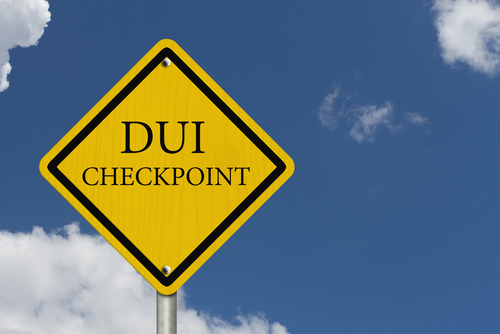 Every year, law enforcement across New Jersey engages in increased enforcement efforts during the Memorial Day weekend. If you plan to be out and about in New Jersey during the holiday weekend, you should familiarize yourself with what to expect during the traffic crackdown, and what to expect if you are ticketed or arrested during Memorial Day weekend. 
New Jersey Police Step Up Enforcement on Memorial Day Weekend
State and local law enforcement agencies in New Jersey participate in increased traffic enforcement efforts aimed at preventing drunk and reckless driving over Memorial Day weekend. Law enforcement activities during the weekend include additional patrols by state and local police who are looking out for unsafe or reckless driving behaviors, along with DUI checkpoints at strategic locations throughout the state.
What Might You Be Ticketed or Arrested for on Memorial Day Weekend
Over Memorial Day weekend, state and local law enforcement will be specifically looking out for traffic and motor vehicle violations such as:
Driving under the influence of alcohol or drugs
Speeding
Drowsy or fatigued driving
Texting while driving and other distracted driving behaviors
Reckless driving, including weaving through traffic, lane splitting, or driving on the shoulder where not permitted
Some traffic offenses like speeding or texting while driving will result in a ticket that can result in both the imposition of fines as well as points on your driving record. However, more serious traffic offenses such as reckless driving or DWI may result in your arrest. In any event, if you are cited or arrested for a criminal traffic violation, you will need to appear in court to resolve your charges.
How A Traffic Violation Defense Attorney Can Help If You Were Busted in the Memorial Day Traffic Crackdown
If you receive a ticket for a traffic offense or if you were arrested for a traffic violation during the upcoming Memorial Day weekend, a traffic violation defense attorney may be able to help you by:
Potentially getting your traffic citation or charges dismissed by challenging the state's evidence, including the reliability of speed detector results or breathalyzer test results.
Challenging the legality of DUI checkpoints if they were not run in a constitutionally permissible manner, which includes following guidelines such as selecting vehicles to be pulled out at the checkpoint in a verifiably objective manner.
Challenging the legality of your traffic stop, such as by showing that police lacked reasonable suspicion of a motor vehicle violation.
Negotiating with the prosecutor to reduce the severity of your traffic ticket, which may help reduce or eliminate the imposition of fines or points on your license
Advocating on your behalf to defend you against a DWI charge
Contact an Experienced Audubon Criminal Defense Lawyer About Your Charges in New Jersey
Were you arrested or charged in New Jersey? The attorneys at Aydelotte & Scardella Law LLC have successfully represented clients charged in Gloucester City, Bellmawr, Collingswood, Cherry Hill, and throughout New Jersey. Call (856) 452-4820 or fill out the online contact form to schedule a consultation with a member of our legal team. We have an office conveniently located at 109 E. Atlantic Ave., Audubon, NJ 08106, as well as offices located in Hamilton.
The articles on this blog are for informative purposes only and are no substitute for legal advice or an attorney-client relationship. If you are seeking legal advice, please contact our law firm directly.