What Are the Penalties for Cocaine Possession in New Jersey?
January 18, 2022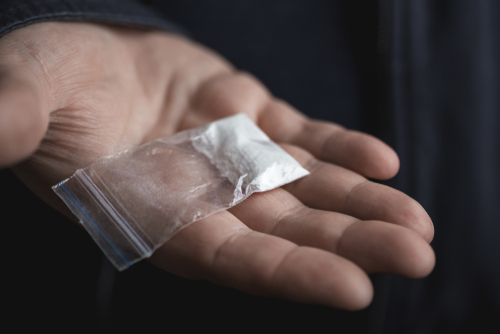 Cocaine is a highly-regulated controlled substance, due to its high potential for addiction and dangerous effects from use, and the fact that it has very little beneficial medical use. For that reason, possession of cocaine is considered a very serious criminal offense in New Jersey.
A conviction for cocaine possession in New Jersey can carry serious penalties that may affect a defendant's personal and professional life for many years after their conviction. For that reason, if you are facing a charge of cocaine possession, you need an experienced drug defense attorney to help you understand your rights and what defenses may be available in your case.
Penalties for Simple Possession
Simple possession normally refers to possession of drugs that a person intends to consume themselves. Simple possession is normally presumed when a defendant is found in possession of less than half an ounce of cocaine. The penalties for a conviction of simple possession of cocaine can vary depending on various factors, including whether the defendant has prior convictions for cocaine possession.
Simple possession of cocaine is normally charged as a third-degree crime, which carries penalties that include:
Up to five years' imprisonment
Fine of up to $75,000
Suspension of driving privileges
Requirement to attend drug education and addiction treatment programs as ordered by the court
Requirement to complete 100 hours of community service, if the defendant was arrested on or within 1,000 feet of school property.
However, a defendant facing a first-time charge of simple possession of cocaine may be eligible for admission to pretrial intervention/drug court. Eligibility for PTI is dependent on many factors, including never having previously participated in a PTI, conditional discharge, or conditional dismissal program before, and never having been convicted of any prior indictable crime. Successful completion of PTI, which includes serving a term of probation, means that the simple possession charge can be dismissed without a conviction or criminal record. However, it must be cautioned that acceptance into PTI is not automatic; the prosecutor can reject an individual from PTI if he or she feels an individual is not right for the program. The attorneys at Aydelotte & Scardella Law LLC can help explain whether or not you may be eligible for the program, and can help you apply if you are eligible.
Penalties for Possession with Intent to Distribute
Possession of cocaine with intent to distribute is charged when a person possesses cocaine that they intend to transport, sell, or give to another person. Possession with intent to distribute may be presumed if a defendant is arrested with a half-ounce or more of cocaine, if the cocaine in their possession has been packaged for individual sale, or if they are arrested in possession of other items indicative of drug distribution, such as scales or packaging materials.
Penalties for possession of cocaine with intent to distribute can depend on the quantity of drugs found in the defendant's possession:
Half an ounce to five ounces: Second-degree crime which carries a sentence of up to 10 years in prison and/or a fine of up to $150,000.
More than five ounces: First-degree crime, which carries a sentence of up to 20 years in prison
Heavier sentences are normally imposed by trial courts when a defendant is facing a second or subsequent conviction for possession with intent to distribute, or if a defendant was arrested in possession of cocaine on or near school property.
Contact an Experienced Audubon Drug Defense Attorney About Your Cocaine Possession Charges in New Jersey
Have you been charged with a drug-related offense in New Jersey? A drug crime conviction can carry with it heavy fines, jail time, and driver's license suspension. That is why it is imperative that you speak with a qualified drug defense lawyer about your case. The lawyers at Aydelotte & Scardella Law LLC represent clients charged with cocaine use, possession, production, distribution, and related drug offenses in Monroe Township, Washington Township, Mount Laurel, Evesham Township, and throughout New Jersey. Call (856) 452-4820 or fill out our confidential online form to schedule a free consultation about your case. We have an office conveniently located at 109 E. Atlantic Ave., Audubon, NJ 08106, as well as offices located in Hamilton.
The articles on this blog are for informative purposes only and are no substitute for legal advice or an attorney-client relationship. If you are seeking legal advice, please contact our law firm directly.