When Weapons Cross State Lines: Understanding Interstate Weapons Offenses in New Jersey
April 27, 2023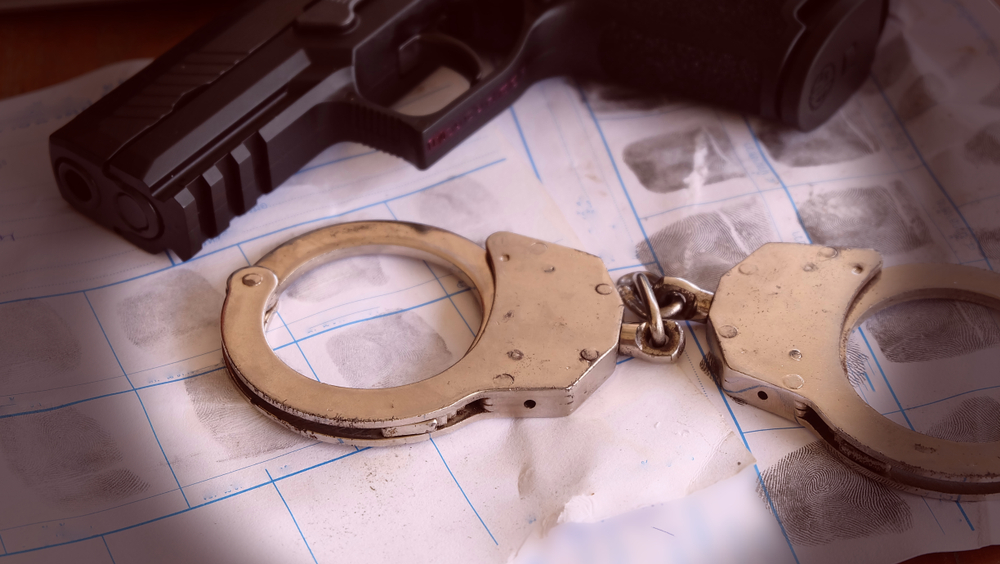 The issue of interstate weapons offenses is a serious one, especially in a state like New Jersey, which has some of the toughest gun laws in the country. When weapons cross state lines, individuals may unwittingly find themselves in violation of federal and state laws, leading to serious consequences. 
In this article, we will discuss the various laws and regulations surrounding interstate weapons offenses in New Jersey and the potential penalties for violating these laws.
Federal Law
Under federal law, it is illegal to transport firearms and ammunition across state lines unless certain conditions are met. The most important of these conditions is that the individual transporting the weapons must be licensed by the Bureau of Alcohol, Tobacco, Firearms, and Explosives (ATF) or be authorized to do so under one of the exemptions provided by federal law.
One such exemption is the "safe passage" provision, which allows individuals to transport unloaded firearms in a locked container from one place where they are legal to another where they are also legal, even if they pass through a state where the firearms are illegal. However, the law is not always clear-cut, and individuals must be careful to comply with all relevant laws and regulations.
State Law
In addition to federal law, New Jersey has its own set of laws and regulations governing the transportation and possession of firearms. The state's gun laws are some of the most restrictive in the country and are aimed at preventing gun violence and promoting public safety.
For example, in New Jersey, it is illegal to possess any firearms or ammunition without a permit, and certain types of weapons, such as assault rifles and high-capacity magazines are banned altogether. Even lawfully-owned firearms must be registered with the state, and the possession of firearms by convicted felons or individuals with a history of domestic violence is strictly prohibited.
Penalties for Interstate Weapons Offenses in New Jersey
Violating federal or state weapons laws can result in severe penalties, including fines, imprisonment, and the loss of the right to possess firearms in the future. The penalties may be even more severe if the individual has prior convictions or if the weapons were used in the commission of a crime.
The penalties for violating New Jersey's gun laws can be particularly harsh. For example, the possession of an assault rifle can result in a prison sentence of up to 10 years, while the possession of a high-capacity magazine can lead to a sentence of up to 18 months. Additionally, for certain types of gun convictions, there can be mandatory minimum periods of incarceration before a defendant is eligible for parole.
Transporting a firearm across state lines without a license or permit is a federal offense that can result in up to five years in prison and a fine of up to $250,000. Possessing a firearm that is prohibited under state law can result in a second-degree felony charge, which carries a potential sentence of five to ten years in prison and a fine of up to $150,000.
Defending Against Interstate Weapons Offenses in New Jersey
If you are facing charges for an interstate weapons offense in New Jersey, it is important to seek legal representation from an experienced criminal defense attorney. Your attorney can help you understand your rights and options and develop a strong defense strategy to protect your interests.
Possible defenses to an interstate weapons offense in New Jersey may include:
Lack of knowledge: If you were unaware that the weapon was prohibited under state or federal law, you may be able to argue that you lacked the knowledge required for conviction.
Mistaken identity: If you were mistakenly identified as the person in possession of the weapon, you may be able to argue that you were not actually involved in the offense.
Unlawful search and seizure: If the weapon was discovered as a result of an unlawful search and seizure, your attorney may be able to argue that the evidence should be suppressed.
Contact Aydelotte & Scardella Law LLC Today For a Free Consultation About Your Weapons Offense Case
At Aydelotte & Scardella Law LLC, we believe that every client deserves compassionate, personalized, and effective legal representation. Our team of experienced attorneys is dedicated to providing aggressive advocacy and creative solutions for individuals facing complex legal issues.
If you are facing criminal charges, we are here to help. Our attorneys have a proven track record of success, and we are committed to achieving the best possible outcome for each and every client. We understand that navigating the legal system can be overwhelming and confusing. That's why we take the time to listen to our clients, answer their questions, and keep them informed every step of the way. We believe that communication is key to building strong attorney-client relationships, and we pride ourselves on our responsiveness and accessibility.
We are dedicated to providing high-quality legal services that are tailored to each client's unique needs and goals. Whether you need aggressive representation in the courtroom or strategic negotiation skills, we have the experience and knowledge to help you achieve your objectives.
If you are looking for a law firm that will fight for your rights and work tirelessly to achieve the best possible outcome, look no further than Aydelotte & Scardella Law LLC. Contact us today to schedule a consultation and learn how we can help you.
The articles on this blog are for informative purposes only and are no substitute for legal advice or an attorney-client relationship. If you are seeking legal advice, please contact our law firm directly.