The Boss of the Big House? Bruce Springsteen Reportedly Arrested for a DUI in November 2020
February 16, 2021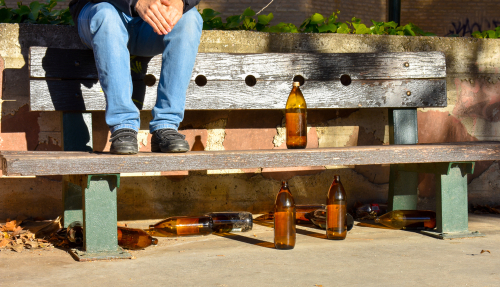 After Bruce Springsteen made national headlines for appearing in a Jeep commercial titled "The Middle" during Super Bowl LIV – his first time ever appearing in a product endorsement – it's not the only reason the Boss is making headlines. Recent reports just confirmed that the Born to Run singer was arrested for a DUI and reckless driving back in November 2020.
What Happened
On November 14, 2020, Bruce Springsteen, 71, was arrested at the Gateway National Recreation Area in Sandy Hook, NJ. According to the police report, Springsteen was arrested and charged with a DWI, reckless driving and consuming alcohol in a closed area. According to the Gateway National Recreation Area's website, the park is currently open with restrictions in place due to the current Coronavirus pandemic. Such restrictions include the closure of campgrounds and requiring guests to wear face coverings while on property.
The report indicated that Springsteen was cooperative with law enforcement. He is scheduled to appear in court in the next couple of weeks, however, the exact date has not been revealed by the NJ native or his PR team.
Penalties Associated With Federal DUI Charges in NJ
Since Mr. Springsteen's arrest occurred on federal property, his DUI charges will most likely be handled in federal court. Under Title 36 of the Code of Federal Regulations, a DUI arrest made at a national park (such as Gateway National Recreation Area) is classified as a Class B misdemeanor. Penalties for a Class B misdemeanor include:
6 months in jail (30 days mandatory)
Up to $5,000 fine
Up to 5 years probation upon prison release
The Attorneys at Aydelotte & Scardella Are Strong Advocates for Your Rights
With those who are convicted of a federal DUI having to serve a minimum of 30 days behind bars, it's not just your freedom that's at risk – it's your job, your education, the ability to pay your bills for your home or apartment and most importantly, your reputation that's at stake. This is why you need to hire legal representation who have a successful track record of handling DUIs in New Jersey's courts.
At Aydelotte & Scardella Law LLC, our criminal defense attorneys have years of experience representing clients in federal court. We will advocate for your rights and make sure they are protected. Give us a call or schedule a consultation with our firm today.
Contact an Experienced Audubon Criminal Defense Lawyer About Your DUI Charges in New Jersey
Were you arrested or charged with a federal DUI in New Jersey? The consequences of a conviction could be severe, leaving you with a permanent criminal record and possibly even sending you to jail. That is why you need to speak with a qualified criminal defense attorney as soon as possible about your case. The attorneys at Aydelotte & Scardella Law LLC have successfully represented clients charged with DUIs in Cherry Hill, Haddon Township, Camden, and throughout New Jersey. Call 856-386-4892 or fill out the online contact form to schedule a consultation with a member of our legal team. We have an office located at 109 E. Atlantic Ave., Audubon, NJ 08106, in addition to offices located in Hamilton.
The articles on this blog are for informative purposes only and are no substitute for legal advice or an attorney-client relationship. If you are seeking legal advice, please contact our law firm directly.