Can a Cop Still Search My Vehicle If I Was Pulled Over for a Broken Taillight?
October 19, 2022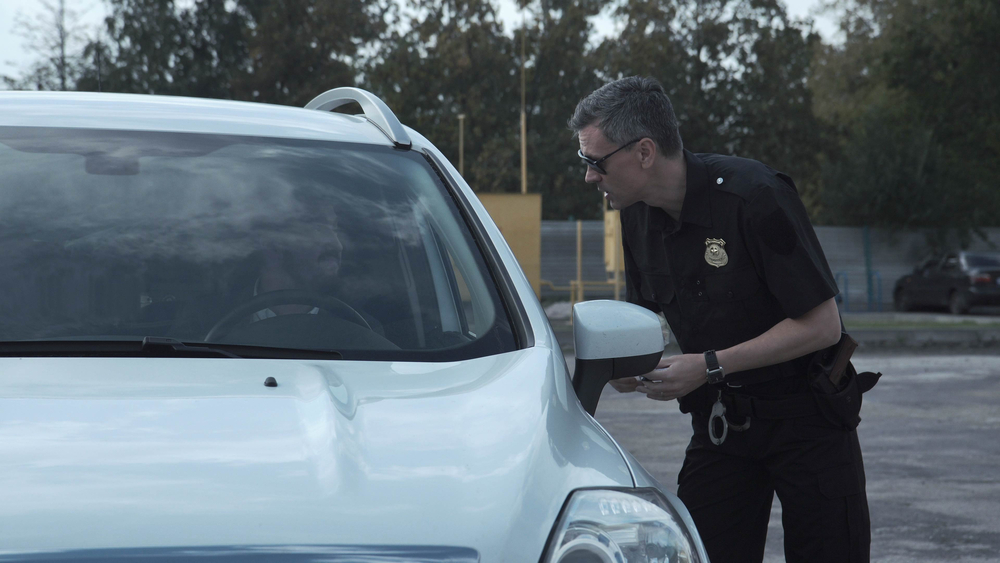 If a police officer pulls you over for a broken taillight or other minor vehicle code infraction related to your vehicle, such as an obstructed license plate or tinted windows, you may be shocked or alarmed if the police try to search your vehicle during the stop. But can law enforcement search your vehicle after you were stopped for a broken taillight or other simple infraction?
Police Need Reasonable Suspicion or Probable Cause for a Search
When police stop a vehicle for a traffic infraction or a safety violation on their vehicle, officers can only search the vehicle during the stop when they have knowledge of facts that give rise to reasonable suspicion that the driver or occupants in the vehicle are engaging or have engaged in criminal activity. Police must be able to cite objective facts in support of reasonable suspicion, and cannot simply rely on a "hunch" or "gut feeling." Circumstances that can give rise to reasonable suspicion include:
The odor of alcohol or burnt marijuana, or signs of alcohol or drug intoxication in the driver
Open alcohol containers
Illegal narcotics and drug paraphernalia
Firearms
Furtive motions by the vehicle occupants as officers approach the vehicle
Refuse to follow officer instructions such as turning off the vehicle
Plain View Exception
Police may be able to justify a search of a vehicle following a traffic stop for a motor vehicle code violation when they observe contraband in plain view in the passenger compartment while walking around the vehicle or while speaking to the vehicle's occupants through the window. Examples of contraband that may support a search under the plain view doctrine include illegal firearms, illegal narcotics, drug paraphernalia such as pipes or needles, or open containers of alcohol.
Canine Searches
Police can also justify a search of a vehicle during a stop for a traffic infraction by conducting a canine sniff search of the vehicle. Police do not require reasonable suspicion to perform a canine sniff of a vehicle, since the canine sniff cannot inform police of the exact contents of the vehicle, only whether or not the vehicle contains contraband. However, police can only perform a canine sniff search during the normal, reasonable course of the traffic stop. Once the original justification for the stop has been resolved (i.e. the driver's license, registration, and insurance have been validated, and the officer has issued a citation or warning for the traffic infraction), police cannot extend the duration of the stop to perform a canine search absent reasonable suspicion.
Public/Officer Safety Exception
Police may also be justified in searching a vehicle during a traffic stop under the officer safety or public safety exception. This exception is usually invoked when an officer observes a firearm in plain view in the vehicle. The officer may enter the vehicle for the purpose of securing the firearm to ensure that the driver or a passenger does not access the firearm to use it against the officer.
Consensual Searches
Finally, police are entitled to ask a driver for consent to search their vehicle. Even if the officer merely has a hunch regarding criminal activity, the driver's consent validates the search. In many cases, officers will ask for permission to search in such a way as to fluster the driver and get them to make an incriminating statement that might otherwise justify a search. You should remember that you have the right to refuse consent to a search and that you have the right to remain silent and should not provide the officers with any information other than that which may be related to the original purpose of the traffic stop. 
Contact an Experienced Mt. Ephraim Criminal Defense Lawyer About Your Charges in New Jersey
Were you arrested or charged with offenses in New Jersey? The consequences of a conviction could be severe, leaving you with a permanent criminal record and possibly even sending you to jail. That is why you need to speak with a qualified criminal defense attorney as soon as possible about your case. The attorneys at Aydelotte & Scardella Law LLC have successfully represented clients charged with offenses in Cherry Hill, Haddon Township, Camden, and throughout New Jersey. Call 856-386-4892 or fill out the online contact form to schedule a consultation with a member of our legal team. We have an office located at 313 White Horse Pike, First Floor Haddon Heights, NJ 08035, in addition to offices located in Hamilton.
The articles on this blog are for informative purposes only and are no substitute for legal advice or an attorney-client relationship. If you are seeking legal advice, please contact our law firm directly.