Can a DWI Charge Affect Your Professional License in New Jersey?
May 13, 2023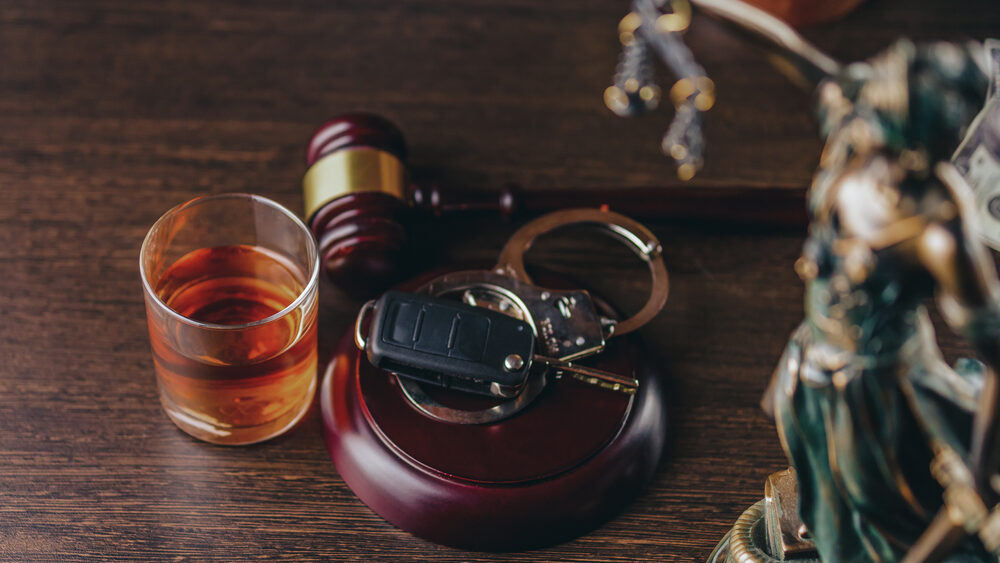 Facing a driving while intoxicated (DWI) charge in New Jersey can be a serious matter with potentially severe consequences. Not only can it lead to criminal penalties and impact your personal life, but it can also have significant ramifications for your professional career. For individuals holding professional licenses, such as doctors, lawyers, nurses, or teachers, a DWI charge can trigger additional concerns and potentially jeopardize their livelihood. In this article, we will explore the implications of a DWI charge for professional licenses and criminal defense in New Jersey.
Understanding DWI Charges in New Jersey:
In New Jersey, a DWI charge arises when an individual operates a motor vehicle with a blood alcohol concentration (BAC) of 0.08% or higher. The penalties for a DWI conviction can be severe, encompassing fines, license suspension, mandatory alcohol education programs, community service, treatment programs, and even imprisonment. In addition to these legal consequences, licensed professionals must consider the ethical and moral obligations associated with their chosen professions.
The Impact on Professional Licenses:
Professions that require licensure involve high levels of responsibility and public trust, making them subject to increased scrutiny when it comes to criminal charges. Regulatory boards and agencies overseeing these professions are responsible for ensuring the competence, integrity, and ethical conduct of licensed professionals. Consequently, in the event of a DWI conviction, particularly multiple DUI/DWI, licensing boards may perceive this as a violation of their ethical obligations, raising concerns about an individual's competence, trustworthiness, and ability to fulfill professional responsibilities.
Common Consequences for Professional Licenses:
The impact of a DUI/DWI charge on a professional license may vary depending on the specific licensing board and profession. However, there are some common consequences that professionals may face:
Mandatory Reporting: Many licensing boards require professionals to self-report criminal convictions within a specified timeframe. Failing to report a DWI conviction can lead to additional disciplinary actions, including the revocation or suspension of a professional license.
Investigation and Disciplinary Actions: Licensing boards have the authority to impose disciplinary actions on professionals convicted of a DWI. Once a licensing board becomes aware of a DWI charge, they may initiate an investigation into the matter. The board may review the details of the case, evaluate the impact on public safety, and determine whether the charge warrants further disciplinary action. This may include probation, temporary suspension, fines, mandatory rehabilitation programs, additional education or training, or even license revocation.
Reputation and Career Implications: A DWI conviction can have a detrimental impact on an individual's reputation and credibility, potentially leading to damage to their career and limiting future employment opportunities. Professionals are expected to uphold high ethical standards, and a criminal conviction can cast doubt on their ability to fulfill their duties competently and responsibly. Those who rely on their reputation to attract clients or secure employment may experience significant setbacks after a DWI.
Key Takeaway:
A DWI charge in New Jersey can have serious consequences for professional license holders, potentially jeopardizing their livelihood. Licensing boards may view a DWI conviction as a violation of ethical obligations, raising concerns about competence and trustworthiness. Professionals should be aware of mandatory reporting requirements and potential disciplinary actions, as well as the damaging impact a conviction can have on their reputation and career prospects. Preventing DWI incidents through responsible alcohol consumption and alternative transportation options is crucial for safeguarding professional licenses.
Contact Aydelotte & Scardella Law LLC Today for a Confidential Consultation About Your DWI Case
At Aydelotte & Scardella Law LLC, we understand the gravity of a DWI charge and the potential impact it can have on your professional life. Our experienced attorneys specialize in criminal defense, with a focus on DUI/DWI cases. We will diligently investigate the details of your case, develop a robust defense strategy, and fight tirelessly to protect your rights and your professional license.
With our comprehensive knowledge of New Jersey's DWI laws and extensive experience in dealing with licensing boards, we will guide you through the complexities of the legal process and work towards minimizing the consequences for your professional standing. Don't let a DWI charge derail your career. Contact us today, and let us provide you with the strong defense you deserve to safeguard your professional license and secure your future.