Can My Child Get Arrested on Mischief Night?
October 30, 2020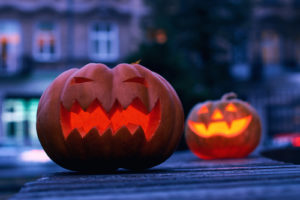 Halloween goes along with "Mischief Night," as many children and teens see the holiday as an opportunity to engage in pranks — hence the name. Some of you reading this may have participated in Mischief Night yourself. Unfortunately, when young people fail to fully appreciate all the potential consequences of a prank, or feel the need to outdo their friends with increasingly elaborate or spectacular pranks, serious property damage or bodily injury can result.
Many communities have begun to crack down on pranking and other mischief on Halloween that involves vandalism, property damage, or the risk of injury. If you are a parent, you need to know what your child or teen might face if they choose to go out and participate in Mischief Night.
What Is "Mischief Night"?
Mischief Night is the informal name for the night before Halloween, with references to the "holiday" dating back as far as the 18th century; young people in the U.S., Canada, the U.K. and parts of Continental Europe have been known to partake in Mischief Night.
Mischief Night involves children and teens playing pranks in their neighborhood. Typically, these involve mostly harmless pranks such as "ding-dong-ditch" (ringing a home's doorbell and running away before the homeowner has a chance to answer the door, often repeatedly to the same house), spraying toilet paper across a property, or smashing pumpkins.
However, in recent years some pranks on Mischief Night have escalated into vandalism and property damage, including tagging walls, damaging vehicles, or setting fires. These "pranks" not only put people at risk of injury but are also crimes.
Common Crimes Committed on Mischief Night
Some "pranks" that children and teens commit on Mischief Night that may be charged as criminal offenses include:
Criminal mischief – Committing an act that causes property damage, even if the act was merely negligent
Arson
Disorderly conduct – Committing a hazardous act for no legitimate purpose
Trespassing
Theft
Breaking-and-entering
Burglary – Entering a dwelling with the intent to commit another crime inside
Recklessly endangering another person, if a prank is committed against a particular person or people
How to Prevent My Children from Getting into Trouble
You can help your child avoid legal trouble on Mischief Night by dissuading them from participating in Mischief Night. If your child insists on participating, you should also help them understand the risks of trouble if they get caught playing pranks, especially if they cause damage or injury. You may also consider talking to your neighbors about having everyone approve some harmless pranks the children can play around the neighborhood, so that there's no risk of law enforcement getting involved.
What Can a Criminal Defense Lawyer Do to Help If Your Child Is Arrested
If your child ends up getting arrested on Mischief Night, a criminal defense lawyer may be able to help them avoid the consequences of an arrest. An attorney may be able to speak to the police on your and your child's behalf to explain the situation and have your child released without any further charges. If law enforcement insists on pursuing charges (usually if the victim insists on pursuing charges), a lawyer can begin negotiating to reduce the severity of any charges to minimize the consequences of those charges as much as possible.
Contact an Experienced Audubon Criminal Defense Lawyer About Your Charges in New Jersey
Were you arrested or charged in New Jersey? The consequences of a conviction could be severe, leaving you with a permanent criminal record and possibly even sending you to jail. That is why you need to speak with a qualified criminal defense attorney as soon as possible about your case. The attorneys at Aydelotte & Scardella Law, LLC have successfully represented clients charged in Camden, Burlington, Gloucester Township, Cherry Hill, and throughout New Jersey. Call 856-386-4892 or fill out the online contact form to schedule a consultation with a member of our legal team. We have an office conveniently located at 109 E. Atlantic Ave., Audubon, NJ 08106, as well as offices located in Hamilton.
The articles on this blog are for informative purposes only and are no substitute for legal advice or an attorney-client relationship. If you are seeking legal advice, please contact our law firm directly.