Can You Smoke Marijuana at the Jersey Shore Now That It's Legal?
June 1, 2022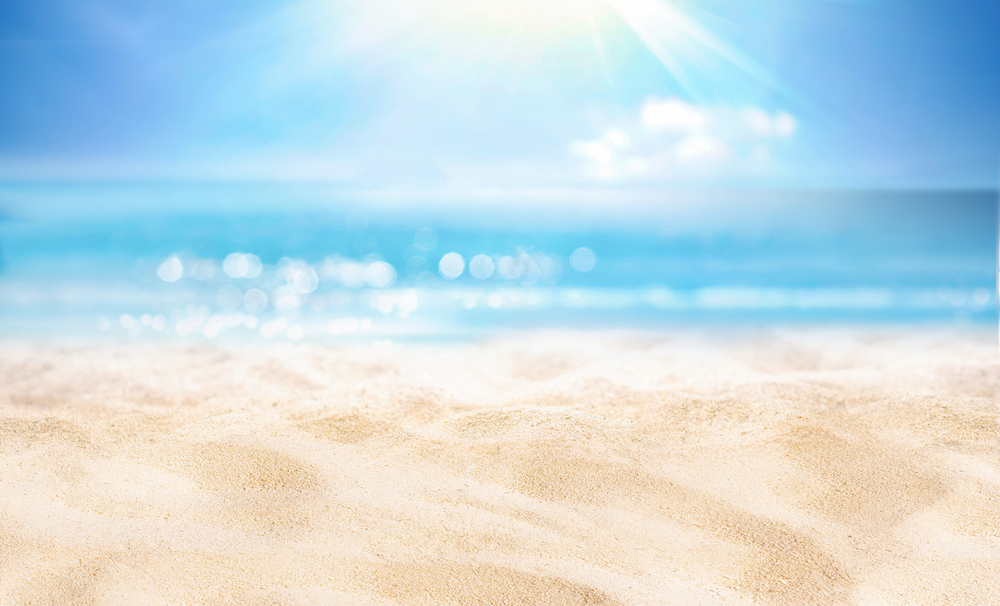 With New Jersey having its first summer with legal recreational marijuana in the state, people may wonder whether they can legally smoke marijuana on the Jersey Shore.
Recreational Dispensaries Now Selling Legal Marijuana in NJ
Over a dozen dispensaries across New Jersey have been selling legal recreational marijuana since mid-April, with many more dispensaries to begin sales in the coming months. This represents the culmination of legislative and regulatory efforts to put in place a system for recreational marijuana after voters approved a referendum to decriminalize and legalize recreational marijuana throughout the state. 
However, just because people can legally purchase and consume recreational marijuana does not mean they can do so wherever they like, such as on the beach. Instead, New Jersey's marijuana regulations are designed so that people consume recreational marijuana at home or on private property, or in specifically licensed and zoned commercial establishments.
Laws about Smoking Marijuana in Public in NJ
Under New Jersey's marijuana laws, people 21 and older may purchase and possess up to six ounces of marijuana, or 17 grams of hashish. However, possession of more than that amount is still considered a crime in New Jersey, with a conviction resulting in possible fines and jail or prison time.
In addition, the state's marijuana laws do not permit public use of marijuana. Instead, public marijuana use is regulated by the same state and local laws that restrict cigarette smoking in many public places, including the beach. For example, the Smoke-Free Air Act was amended in 2018 to include public beaches and parks within the definition of "public places" where smoking is prohibited. Smoking in your vehicle parked at the beach is also considered illegal under the state's open container laws.
Many Jersey Shore towns have also passed local ordinances specifically banning the use of marijuana on the beach or boardwalks, or have expanded or defined their public smoking bans to include both cigarettes/cigars and smoked or vaped marijuana. Communities that already have such laws include Cape May, Ocean City, Seaside Heights, Wildwood Crest, and Sea Isle City. Some municipalities like Wildwood Crest have even gone further to prohibit the consumption of marijuana-laced edibles in public.
Penalties for Smoking Marijuana on the Beach in NJ
Smoking marijuana on the beach in New Jersey in violation of the Smoke-Free Air Act will result in the imposition of a fine, including a $250 fine for a first offense, a $500 fine for a second offense, and a $1,000 fine for third and subsequent offenses. Local municipalities may also have fines for violating their ordinances against the public use of marijuana.
Smoking in your vehicle on the Shore can lead to a citation for violating open container laws, which impose fines of $200 for a first offense and $250 for a second or subsequent offense and also carry the possibility of mandatory community service. Doing so with your vehicle's engine running can also expose you to a criminal charge for DUI, with penalties for conviction including fines, jail time, driver's license suspension, and insurance surcharges.
Contact an Experienced Haddon Heights Criminal Defense Lawyer About Your Drug Charges in New Jersey
Were you arrested or charged with drug offenses in New Jersey? The consequences of a conviction could be severe, leaving you with a permanent criminal record and possibly even sending you to jail. That is why you need to speak with a qualified criminal defense attorney as soon as possible about your case. The attorneys at Aydelotte & Scardella Law LLC have successfully represented clients charged with drug offenses in Cherry Hill, Haddon Township, Camden, and throughout New Jersey. Call 856-386-4892 or fill out the online contact form to schedule a consultation with a member of our legal team. We have an office located at 313 White Horse Pike, First Floor Haddon Heights, NJ 08035 in addition to offices located in Hamilton.
The articles on this blog are for informative purposes only and are no substitute for legal advice or an attorney-client relationship. If you are seeking legal advice, please contact our law firm directly.