Concealed Carry Reform Passes NJ Legislature
December 22, 2022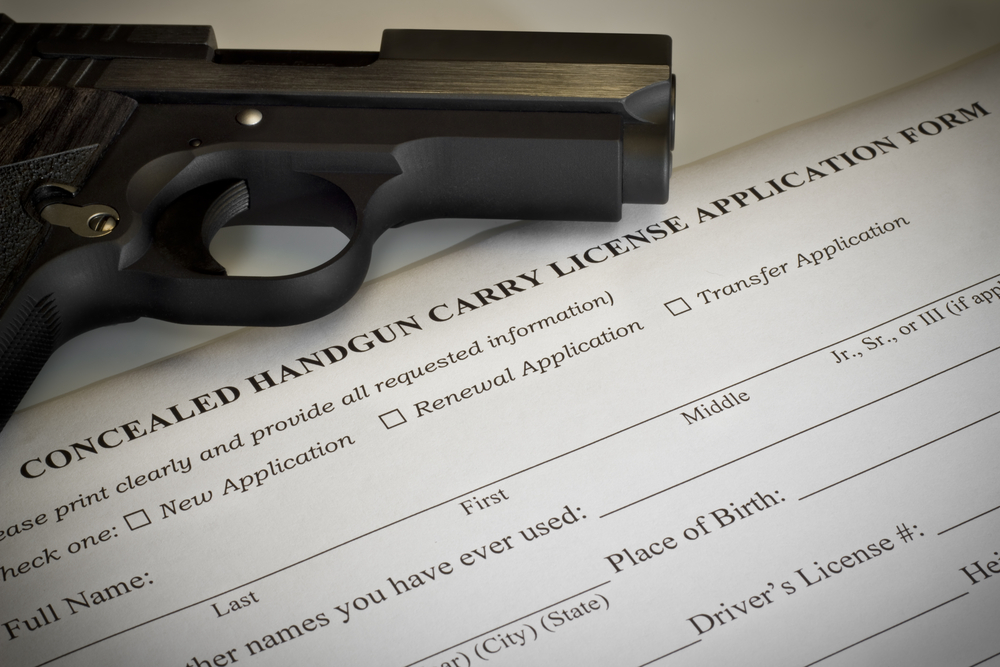 The New Jersey Senate narrowly passed a bill that reforms the state's regulations for the concealed carry of firearms, in response to a recent U.S. Supreme Court ruling that could make it easier to obtain concealed carry permits.
New Jersey Senate Passes Bill Along Party Lines; Gov. Murphy Indicates Intent to Sign
The Democratic Party-controlled New Jersey Senate voted largely along party lines, in a 21-16 vote, to pass the concealed carry reform in its last session of the year. All Republicans and one Democrat voted no on the measure. The bill passed the state Assembly last month in another party-line vote.
A spokesperson for New Jersey Governor Phil Murphy indicated that the governor would "swiftly" sign the bill into law after Gov. Murphy asked lawmakers to craft concealed carry reform in response to the Supreme Court ruling. 
What Does the New Legislation Do?
The legislation requires handgun owners applying for a concealed carry permit to purchase liability insurance and take training courses at their own cost before they can be approved for a permit. The law would also increase permit fees and prohibit people from carrying firearms, permitted or not, in a variety of "sensitive" places such as schools, courthouses, public parks, and bars/restaurants. People would also be prohibited from carrying firearms on private property unless allowed by the property owner.
Both Parties in NJ Legislature Expect Court Challenges to the Law
Both parties in the New Jersey legislature expect the law, once signed by Gov. Murphy, to be challenged in federal court in the wake of the U.S. Supreme Court ruling. Supporters of the bill say that the reforms are necessary to protect citizens of New Jersey if more people choose to carry firearms following the Supreme Court ruling. Critics argue that the law is unconstitutional and unfair to law-abiding gun owners by prohibiting them from lawfully carrying their firearms in a wide range of public places.
New Jersey's concealed carry laws have been some of the most restrictive in the nation, with state law requiring permit applicants to demonstrate a "justifiable need" to obtain a permit. However, the U.S. Supreme Court issued a decision this year that largely invalidated New York's concealed carry law, which contained many of the same restrictions as New Jersey's law.
Supporters of concealed carry restrictions argue that the laws are necessary to reduce gun violence in New Jersey. They point to the fact that the state has some of the lowest gun-related deaths per capita in the country, compared to other states with looser gun restrictions such as Mississippi, which has the highest per capita gun deaths.
Contact an Experienced Hamilton Township Criminal Defense Lawyer About Your Firearms Charges in New Jersey
Were you arrested or charged with firearms offenses in New Jersey? The consequences of a conviction could be severe, leaving you with a permanent criminal record and possibly even sending you to jail. That is why you need to speak with a qualified criminal defense attorney as soon as possible about your case. The attorneys at Aydelotte & Scardella Law have successfully represented clients charged with firearms offenses in Hamilton, Trenton, Ewing, Lawrence, and throughout New Jersey. Call (609) 587-1144 or fill out the online contact form to schedule a consultation with a member of our legal team. We have an office conveniently located at 2653 Nottingham Way, Hamilton, NJ 08619, as well as an office in Haddon Heights. 
The articles on this blog are for informative purposes only and are no substitute for legal advice or an attorney-client relationship. If you are seeking legal advice, please contact our law firm directly.