Crimes Common Among Juveniles on Halloween Night
October 6, 2021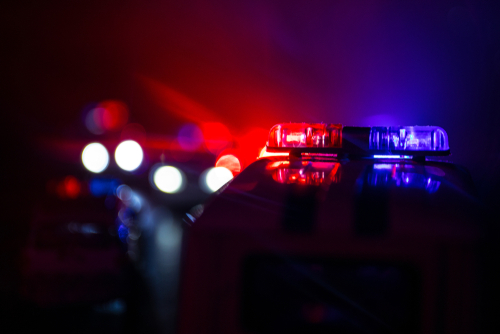 Unfortunately, some teenagers see Halloween as an opportunity to engage in mischief. While some juveniles may limit themselves to harmless pranks, others may step over the line and commit acts that constitute crimes. 
Below we'll discuss some of the most common crimes juveniles are arrested for on and around the Halloween holiday. If your son or daughter was arrested for committing a crime on Halloween, you need to understand what your child's legal rights and options are and what you can do to protect their rights and future.
Common Criminal Offenses Committed by Juveniles around Halloween
Unfortunately, kids and teenagers may not fully realize that the mischief and pranks they are engaging in on Halloween constitute misdemeanors or felony crimes. But dozens or even hundreds of juveniles are arrested each Halloween for criminal behavior that includes:
Possession of alcohol or underage drinking
Possession of fake IDs
Possession or distribution of controlled substances
Trespassing
Vandalism
Theft
Destruction of property
Arson
Reckless endangerment of another person
Consequences of an Arrest for a Halloween Crime
While most Halloween mischief and pranks that stray over the line into criminal behavior only constitute misdemeanors, also known as disorderly persons or petty disorderly persons offenses, the consequences of an arrest or even a conviction for a crime committed on Halloween can follow a juvenile for years to come.
Even if a juvenile's case stays within the juvenile court, an arrest or an adjudication of delinquency can have a serious effect on a juvenile's future, including impacting their applications to college or vocational schools after high school. Depending on the seriousness of a crime, a juvenile charged with conduct that constitutes a felony or indictable offense may end up being waived into adult criminal court, where they can end up with an arrest or conviction record that can follow them for the rest of their lives, making it difficult to secure stable housing or employment.
Potential Penalties for a Conviction
In juvenile court in New Jersey, a minor adjudicated delinquent for an offense they committed on Halloween could be facing penalties such as:
Community service
Fines
Probation
Juvenile detention
Suspension of driving privileges
Obligation to pay restitution
Obligation to attend support service, substance abuse treatment, or mental health treatment
Requirement to participate in work or vocational programs
Ideally, following an arrest a juvenile can obtain a deferred disposition from the juvenile court, under which the charges can be dismissed after a juvenile completes court-ordered requirements.
A juvenile whose case is waived to adult criminal court will face the full extent of penalties applied to adult offenders, including probation, prison time, substantial fines, behavioral or substance abuse treatment, or other consequences of conviction such as sex offender registration requirements.
What may have started as a harmless prank may result in serious consequences for your child. That is why it is important for your family to speak with an experienced juvenile criminal defense lawyer as soon as possible to go over your child's legal rights and options.
Contact an Experienced Audubon Criminal Defense Lawyer About Your Juvenile Charges in New Jersey
Were you arrested or charged in New Jersey with a juvenile crime? The consequences of a conviction could be severe, leaving you with a permanent criminal record and possibly even sending you to jail. That is why you need to speak with a qualified criminal defense attorney as soon as possible about your case. The attorneys at Aydelotte & Scardella Law LLC have successfully represented clients charged in Cherry Hill, Haddon Township, Camden, Gloucester City, and throughout New Jersey. Call (856) 452-4820 or fill out the online contact form to schedule a consultation with a member of our legal team. We have an office located at 109 E. Atlantic Ave., Audubon, NJ 08106, in addition to offices located in Hamilton.
The articles on this blog are for informative purposes only and are no substitute for legal advice or an attorney-client relationship. If you are seeking legal advice, please contact our law firm directly.