Defenses for Domestic Violence
March 31, 2020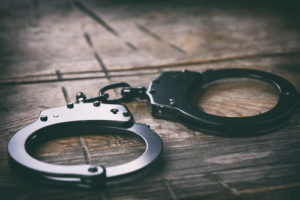 A heated argument between spouses, romantic partners, or family members can quickly escalate into a physical altercation, which can result in the police being called and one or more people going to jail. Unfortunately, a few moments of anger can lead to domestic violence charges that can follow a person for the rest of their lives. If you've been charged with domestic violence, you can't expect that your charges will be dismissed simply because you had a momentary lapse in judgment. Instead, you will need an effective, forward-thinking legal defense strategy to mitigate the effects of your charges.
Common Legal Defenses in Domestic Violence Cases
When a person is charged with domestic violence, there are a number of legal defenses and strategies that he or she can use to contest their charges or mitigate the severity of their charges. These defenses and strategies can include:
Disputing the victim's or the state's alleged facts of the underlying incident
Noting the absence of injuries on the alleged victim and/or yourself
Noting the lack of corroboration of the victim's or other eyewitnesses' testimony
Arguing that you were the one acting in self-defense
Arguing that you were acting in defense of others, such as a fellow family member or household member
Arguing that you were acting to defend your property from damage or destruction by the alleged victim
Arguing that you and the alleged victim were mutual aggressors
Hiring a Defense Lawyer
One of the most important things you can do if you are charged with domestic violence is to hire an experienced criminal defense attorney. Doing so will signal to the prosecutor that you intend to contest the case or obtain the best possible outcome for yourself under the facts and circumstances of your case. When experienced private criminal defense attorneys get involved in the case, overworked prosecutors may decide to reduce charges to cut a deal, or even dismiss charges altogether, especially if the charges are disorderly persons offenses and the defendant lacks a criminal record.
Seeking Counseling and Treatment
In many domestic violence cases, it can be incredibly beneficial to seek counseling and treatment for underlying issues the defendant may have, such as substance abuse or anger management. Seeking counseling and treatment is not only obviously beneficial for the person who may need such treatment, but it signals to the prosecutors and the courts that a defendant has remorse, recognizes their role in causing the underlying domestic violence incident, and is taking proactive steps to eliminate or mitigate those factors in his or her life that led them to commit an act of domestic violence. As a result, it becomes more likely that domestic violence charges can be resolved without further prosecution or without the defendant receiving incarceration as punishment.
Negotiating with the Prosecution
It is always important to be consistently working with the prosecutors in your case to obtain the best possible resolution for your domestic violence charges. In some cases, the alleged victim may not wish to see further prosecution and may not not want to participate in the case. Although an alleged victim's reluctance to continue with the case does not automatically result in the dismissal of charges (indeed, many prosecutors' offices have policies against dismissing domestic violence cases simply because the alleged victim refuses to cooperate), you should always be working with the prosecution to see how you can obtain the best outcome in your case, whether that be seeking counseling and treatment for underlying issues or agreeing to a plea deal with conditions such as community service or a no-contact order.
Contact an Experienced Criminal Defense Lawyer About Your Domestic Violence Charges in Camden County, NJ
Were you arrested or charged with domestic violence in New Jersey? The consequences of a conviction could be severe, leaving you with a permanent criminal record and possibly even sending you to jail. That is why you need to speak with a qualified criminal defense attorney as soon as possible about your case. The attorneys at Aydelotte & Scardella Law LLC have successfully represented clients charged with domestic violence in Mercer County Burlington County and Camden County and throughout New Jersey. Call (609) 250-9761 or fill out the online contact form to schedule a consultation with a member of our legal team. We have an office conveniently located at 109 E. Atlantic Ave Audubon, NJ 08106 and 2653 Nottingham Way, Ste. 1, Hamilton Township, NJ 08619.
The articles on this blog are for informative purposes only and are no substitute for legal advice or an attorney-client relationship. If you are seeking legal advice, please contact our law firm directly.