Defining Drug Cultivation and Manufacturing in NJ
April 20, 2020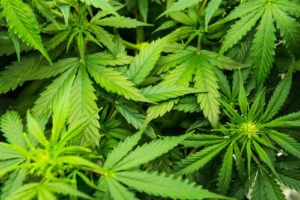 Within the last few years, the World Health Organization has done a 180-degree turn on its marijuana stance. Now, the group is calling for governments around the globe to reclassify marijuana and recognize its therapeutic benefits.
Many states are beginning to change their stance on the legalization of marijuana for medicinal and/or recreational purposes. Despite many state-level changes, the federal government continues to name marijuana as a dangerous and illegal drug. And in New Jersey, despite several failed attempts at passing recreational marijuana legalization measures, you can still be charged with drug crimes for possessing, cultivating or manufacturing the plant. It's not the only drug you can get in trouble for, either. Learn everything you need to know about drug cultivation and manufacturing charges in New Jersey below.
What is Drug Cultivation and Manufacturing?
In New Jersey, the crime of drug cultivation and manufacturing is defined as any attempt to manufacture, grow or distribute a controlled dangerous substance. This crime also includes attempting to cultivate or manufacture a fake or counterfeit controlled dangerous substance.
The severity of your offense hinges on the type of controlled dangerous substance you were dealing with and the amount of the drug you were caught with. New Jersey has updated its laws regarding marijuana, so now some medical patients are allowed to possess the substance. Despite that, it's still against the law for anyone, including medical marijuana patients, to cultivate or grow marijuana for personal use.
How Serious Are My Charges?
Depending on the type of drug you were caught with and the amount of that drug, you could get charged with either a first, second or third-degree crime. Here are the different drugs and their respective charges:
Five or more ounces of heroin, cocaine or methamphetamine: 1st degree crime
Less than a half-ounce of heroin, cocaine, or methamphetamine: 3rd degree crime
One ounce or more of a schedule I or II drug: 2nd degree crime
100 mg or more of LSD: 1st degree crime
Less than 100 mg of LSD: 2nd degree crime
50 or more marijuana plants: 1st degree crime
Up to 10 marijuana plants: 3rd degree
Third-degree crimes are the least serious of these crimes, but a conviction can still land you in prison for 3 to 5 years. You could also get fined up to $25,000. If you're charged with a second-degree crime, you could face up to $150,000 in fines and a 5 to 10 year prison sentence. A first-degree crime is the most serious, and it could result in a 10 to 20 year prison term and fines of up to $300,000.
Click the link for more information on drug possession defense.
Contact an Experienced Audubon Criminal Defense Lawyer About Your Drug Cultivation and Manufacturing Charges in Audubon
Were you arrested or charged with drug cultivation and manufacturing in New Jersey? The consequences of a conviction could be severe, leaving you with a permanent criminal record and possibly even sending you to jail. That is why you need to speak with a qualified criminal defense attorney as soon as possible about your case. The attorneys at Aydelotte & Scardella Law LLC have successfully represented clients charged with drug cultivation and manufacturing in Burlington, Camden, Gloucester Counties, and throughout New Jersey. Call 856-452-4820 or fill out the online contact form to schedule a consultation with a member of our legal team. We have an office conveniently located at 109 E. Atlantic Ave, Audubon, as well as offices located in Hamilton.
The articles on this blog are for informative purposes only and are no substitute for legal advice or an attorney-client relationship. If you are seeking legal advice, please contact our law firm directly.