Final Vote Expected on NJ Bill That Would Eliminate Mandatory Minimum Prison Sentences for 29 Crimes
March 9, 2021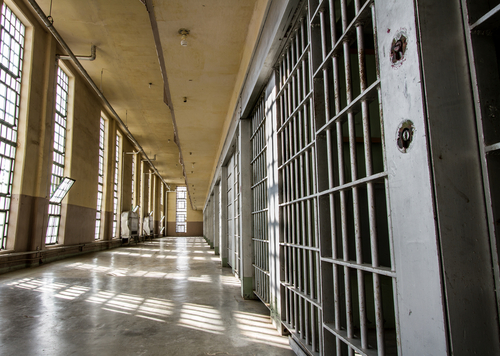 A bill is awaiting approval in the New Jersey state Assembly, which would eliminate mandatory minimum prison sentences for various crimes. 
State Senate Approves Bill Eliminating Mandatory Minimums
Bill S-3456 was approved by the state Senate in February without debate and advanced to an Assembly committee meeting. The bill, if passed and signed into law, would eliminate the requirement to impose mandatory minimum sentences for 29 criminal offenses, including:
Official misconduct
Perjury
Bribery in official matters
Tampering with public records
Leading a narcotics trafficking network
Leading a cargo theft network
Maintaining premises for the storage or resale of stolen cargo
Maintaining premises for drug manufacturing
Employing a juvenile in a drug distribution scheme
Possession with intent to distribute on school property
Selling drugs to persons under 18
Selling drugs to a pregnant woman
Money laundering
Unlawful computer access or computer hacking
Hindering apprehension or prosecution
Bringing implements for escape into a prison
Theft by deception
Theft by failure to make required disposition of property
Push for Reforms Faces Opposition
The bill has faced significant opposition from other lawmakers. An earlier version of the bill, which would have eliminated mandatory minimum sentences for 13 crimes, was amended by State Senator Nicholas Sacco to also include the crime of official misconduct. The amended bill stalled when it was revealed that the son of Sacco's girlfriend is facing trial on charges of official misconduct.
The present version of the bill was then introduced to break the opposition in the state Senate, increasing the list of crimes that would no longer have mandatory minimum sentences to 29, including two other charges that Sen. Sacco's girlfriend's son also faces.
At the Assembly committee meeting, one of the two Republican Assemblymen who voted against the bill, Brian Bergen, stated that he supported the earlier version of the bill prior to Sen. Sacco's amendment, but could not support eliminating the mandatory minimum sentence for official misconduct.
Bill Part of Larger Effort to Address Racial Disparities in Criminal Justice
The proposal to eliminate mandatory minimum sentences for various crimes is part of a larger effort in New Jersey to reform state sentencing laws to eliminate the racial disparities present in New Jersey's criminal justice system, including disparities in incarceration rates and disparities in prison sentence lengths. A study by one criminal justice reform group found that Black residents of New Jersey are incarcerated at a rate 10 times higher than white residents, the largest disparity of any state in the country.
A group supporting the measure to eliminate mandatory minimums found, following a review of state prison records, that Black offenders are four times as likely to be incarcerated for official misconduct than white offenders. The group wrote a letter to Assembly members ahead of the vote to support the bill, noting that the number of people currently incarcerated in New Jersey for official misconduct stood at 44 and arguing that justice for thousands of other people should not be delayed due to the disagreement over including official misconduct in the bill.
Contact an Experienced Audubon Criminal Defense Lawyer About Your Charges in New Jersey
Were you arrested or charged in New Jersey? The consequences of a conviction could be severe, leaving you with a criminal record and possibly even sending you to jail. That is why you need to speak with a qualified criminal defense attorney as soon as possible about your case. The attorneys at Aydelotte & Scardella Law LLC have successfully represented clients charged in Monroe Township, Washington Township, Mount Laurel, Evesham Township, and throughout New Jersey. Call 856-386-4892 or fill out the online contact form to schedule a consultation with a member of our legal team. We have an office conveniently located at 109 E. Atlantic Ave., Audubon, NJ 08106, as well as offices located in Hamilton.
The articles on this blog are for informative purposes only and are no substitute for legal advice or an attorney-client relationship. If you are seeking legal advice, please contact our law firm directly.