Many NJ Educators Discharged Since "Pass the Trash" Law Went Into Effect
August 5, 2021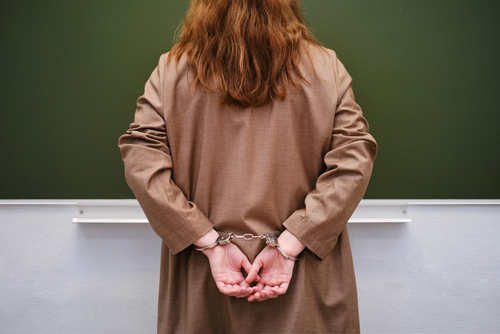 In New Jersey, state legislators and law enforcement officials have put a significant emphasis over the last few years on investigating and responding to allegations of sexual abuse committed by teachers and school staff against students and children. As a result of these efforts, multiple teachers have been arrested for sex crimes involving students and children.
New Jersey's "Pass the Trash" Law
In 2018, the New Jersey legislature passed the popularly named "Pass the Trash" law, which required more strenuous background checks relating to child abuse and sexual misconduct for school teachers and staff at educational facilities across the state. 
NJ Educators Discharged Since New Law Went into Effect
Since the "pass the trash" law went into effect, over a dozen teachers, school administrators, or school employees have been arrested and convicted on various sex crimes involving students. Some of the offenses that educators have been charged with or convicted for include:
Rape
Sexual assault
Criminal sexual contact
Possession or creation of child pornography
Endangering the welfare of a child
Luring
Official misconduct
These charges stem from a wide variety of conduct committed by these individuals, including installing hidden cameras in bathrooms, photographing students, sexually assaulting students as young as elementary school age, forcing or luring students to perform sexual acts, sending nude photos to students, or engaging in sexual relationships with students. Even in cases where educators were engaging in sexual behavior with students that were of legal age, those individuals were still charged with or convicted for official misconduct for abusing their teaching positions to entice students into inappropriate relationships.
How a Criminal Defense Attorney Can Help If You Have Been Charged with Sex Crimes Against Minors
If you are facing accusations or charges of sex-related crimes committed against minors, you need experienced legal representation as soon as possible. Sex crimes involving minors are considered some of the most serious crimes under New Jersey law and carry harsh punishments in the event of conviction, including prison time and fines, the requirement to register as a sex offender and even a potential designation as a sexually violent predator which can result in the imposition of significant lifetime restrictions and supervision requirements. 
A criminal defense lawyer may be able to help you face your charges by:
Conducting an independent investigation in your charges, rather than simply relying on evidence provided by the prosecution, to potentially uncover other information or evidence that may be useful in your defense.
Explaining your charges and the potential consequences of conviction to you, along with what happens in a criminal case, so that you know what to expect.
Testing the state's case, including filing motions to exclude evidence that may be inadmissible or was obtained in violation of your rights.
Moving to dismiss or reduce the severity of your criminal charges.
Where appropriate, attempting to negotiate a plea agreement that may allow you to avoid the most serious consequences of a sex crimes conviction.
Advocating on your behalf at trial if you choose to contest your charges and defend your innocence.
Contact an Experienced Audubon Criminal Defense Lawyer About Your Sex Crimes Charges in New Jersey
Were you arrested or charged for sex crimes in New Jersey? The consequences of a conviction could be severe, leaving you with a permanent criminal record and possibly even sending you to jail. That is why you need to speak with a qualified criminal defense attorney as soon as possible about your case. The attorneys at Aydelotte & Scardella Law LLC have successfully represented clients charged with sex crimes in Camden, Cherry Hill, Gloucester City, Audubon, and throughout New Jersey. Call (856) 452-4820 or fill out the online contact form to schedule a consultation with a member of our legal team. We have an office conveniently located at 109 E. Atlantic Ave., Audubon, NJ 08106, as well as offices located in Hamilton.
The articles on this blog are for informative purposes only and are no substitute for legal advice or an attorney-client relationship. If you are seeking legal advice, please contact our law firm directly.