Murphy Responds to Texas Elementary School Shooting with Another Plea for More Gun Control
June 8, 2022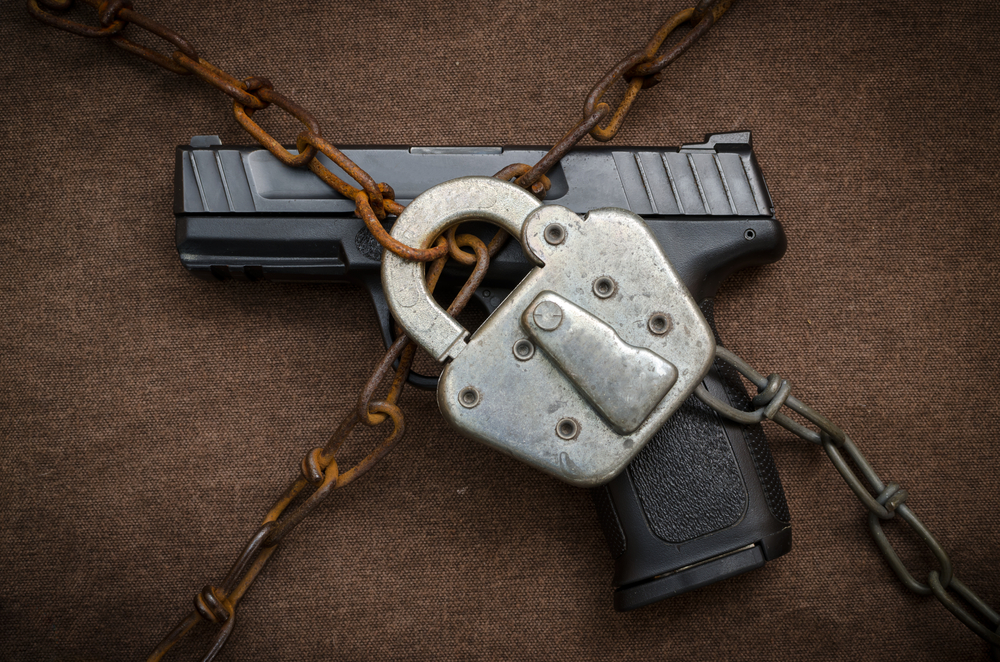 Following a racially motivated mass shooting at a supermarket in Buffalo, New Jersey Governor Phil Murphy has renewed his call for tougher gun regulation after another mass shooting at an elementary school in Texas.
Murphy Calls for Tougher Gun Laws in Wake of Mass Shootings
Gov. Murphy spoke following a shooting at Robb Elementary School in Uvalde, Texas, in which an 18-year-old gunman entered the school through an unlocked door and killed 19 students and two teachers. Echoing the statements he made after the Buffalo shooting, Murphy called the Uvalde school shooting "yet another horrific and unacceptable act of gun violence," and remarked "There is no greater responsibility than protecting our children – and our nation is failing this most basic test…The American people are waiting in exasperation and terror as members of Congress sit on their hands rather than pass nationwide gun safety legislation."
Gov. Murphy again called for New Jersey lawmakers to pass a package of proposed legislation that would further tighten gun restrictions in the state, arguing that "this legislation will not only make it harder for guns to fall into the wrong hands but will also give law enforcement greater tools to protect communities – including our children – from gun violence." 
NJ Legislature Considering Bills to Amend Gun Safety Laws
The legislative proposal supported by Governor Murphy would make the following changes to New Jersey firearms laws:
Anyone wishing to purchase a firearm would be required to first pass a gun safety course
Additional requirements for firearms owners to lawfully store their weapons
Ban on the sale of .50 caliber firearms
Increase in the minimum age to purchase shotguns and rifles from 18 to 21
New statutory civil liability for firearms manufacturers
According to rankings by the Gifford Law Center, New Jersey has the second strictest gun laws in the nation, behind California. Critics of the proposed legislation argue that the bills won't actually have much effect on violent crime, as the new regulations only target law-abiding gun owners rather than illegal firearms entering New Jersey from other states. 
NJ Senators Also Call for Federal Gun Control Legislation
Both of New Jersey's U.S. Senators have also called for new gun control legislation at the federal level. Sen. Bob Menendez remarked that it was "incomprehensible…[that] absolutely nothing has been done on the federal level to stop these massacres." Menendez argued that Congress should "stand up to the gun lobby and its enablers to save lives and stop this bloodshed."
Sen. Cory Booker remarked that the Uvalde elementary school shooting resulted in "another American community shattered by gun violence" along with "another round of thoughts and prayers," which Sen. Booker argued were "hollow words if we continue to do nothing to end the violent, unrelenting preventable shootings in our country."
Governor Murphy also called for the U.S. Senate to confirm President Joe Biden's nominee to head the federal Bureau of Alcohol, Tobacco, Firearms, and Explosives, Steve Dettelbach. Murphy argued that Dettelbach should be confirmed "without delay" so that "the federal agency tasked with enforcing our nation's gun laws has the strong leadership it needs to keep guns out of the wrong hands."
Contact an Experienced Audubon Criminal Defense Lawyer About Your Weapons Charges in New Jersey
Were you arrested or charged with firearms offenses in New Jersey? The consequences of a conviction could be severe, leaving you with a permanent criminal record and possibly even sending you to jail. That is why you need to speak with a qualified criminal defense attorney as soon as possible about your case. The attorneys at Aydelotte & Scardella Law LLC have successfully represented clients charged with weapons offenses in Cherry Hill, Haddon Township, Camden, and throughout New Jersey. Call 856-386-4892 or fill out the online contact form to schedule a consultation with a member of our legal team. We have an office located at 313 White Horse Pike, First Floor Haddon Heights, NJ 08035 in addition to offices located in Hamilton.
The articles on this blog are for informative purposes only and are no substitute for legal advice or an attorney-client relationship. If you are seeking legal advice, please contact our law firm directly.