New Jersey Governor Vetoes Body Cam Bills
October 26, 2020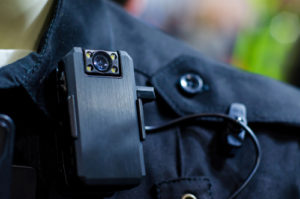 When the viral video of George Floyd in police custody emerged, it set off a wave of demands for police reform across the country. Despite this growing demand for reform, New Jersey Governor Phil Murphy said he won't sign two executive bills that would expand the use of body cameras unless lawmakers make some changes. Murphy stated that the bills are currently too flawed to move forward.
The First Bill
According to a state survey, the majority of New Jersey police departments do not have body cameras. Even the police departments that do have them stated that they don't always have enough for every police officer to use. As such, the first bill titled S1163 would require all police officers to wear a body camera at all times while on duty, except in cases where they are working undercover. Murphy vetoed the bill, stating that he will not approve it unless the police departments who are unable to afford them could be exempt. In order to equip every officer with a body camera, the state of New Jersey would need up to $55.8 million dollars. Lawmakers countered Murphy's veto, stating that the body cameras could be paid for using forfeiture funds – money that has been seized from suspected criminals. Murphy argued that the state had less than $2 million in forfeiture funds as of August, with more than half of it already being used.
The Second Bill
The second bill – A4312 – would create new rules for wearing body cameras and would require all footage of police force be kept on file for at least three years. Governor Murphy stated that more would need to be done to protect the privacy of those residents caught on camera. He stated that there would need to be more restrictions put on any video that was taken in hospitals, schools, places of worship or if someone who is asking for medical help asks the camera to be shut off. Governor Murphy also pushed back against the proposed time limits that supervisors could view the body cam footage.
Lawmakers have two choices. They can either re-approve the changes made on either bill before they are sent back to the governor for review or they can try and override his vetoes. Only time will tell what lawmakers decide in the months to come.
Contact an Experienced Audubon Criminal Defense Lawyer About Your Criminal Charges in NJ
Were you arrested or charged with a crime in New Jersey? The consequences of a conviction could be severe, leaving you with a permanent criminal record and possibly even sending you to jail. That is why you need to speak with a qualified criminal defense attorney as soon as possible about your case. The attorneys at Aydelotte & Scardella Law LLC have successfully represented clients in Audubon, Hamilton, and throughout New Jersey. Call 856-246-5576 or fill out the online contact form to schedule a consultation with a member of our legal team. We have an office conveniently located at 109 East Atlantic Avenue, Audubon, NJ, as well as offices located in Hamilton.
The articles on this blog are for informative purposes only and are no substitute for legal advice or an attorney-client relationship. If you are seeking legal advice, please contact our law firm directly.