New Legislation Will Allow Up to 3,000 New Jersey Inmates to be Released by the End of the Year
October 25, 2020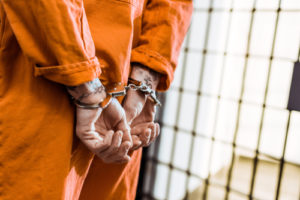 The coronavirus pandemic has created a "new normal" for citizens all across the country, but here in New Jersey, it has opened up an opportunity for those who have been convicted of low-level crimes an early chance for freedom. New Jersey Governor Phil Murphy recently signed a legislation that would allow certain inmates who are nearing the end of their sentences an early release from prison during the coronavirus pandemic. The legislation goes into effect on November 4, 2020, the day after the presidential election. More than 2,000 inmates will become eligible for release within 16 days and another 1,000 by the end of the year.
According to Sarah Fajardo, the policy director at the American Civil Liberties Union of New Jersey, the goal of this early release program is to have a "safety valve" that creates opportunities for early release in the event of a public health emergency both now and in the future. Repetitive sex offenders and those who have been convicted of aggravated sexual assault and first-degree murder will not be eligible for this early release program.
COVID-19's Effect on NJ Prisons
New Jersey has been one of the states that has been most heavily affected by the coronavirus pandemic. Not only have nursing homes had one of the highest rates of infections and fatalities, but so did prisons. According to statistics from the Department of Corrections, there were 51 COVID-related deaths between the months of April and July. According to Fajardo, detention centers and juvenile justice facilities have also been severely impacted by the novel coronavirus.
According to Fajardo, the inmates who will be released would be maxing out of the prison system within the year anyway. The new law calls for a four-month credit to be applied to each month the inmate served time during the pandemic, maxing out at eight months. The early release program would allow for better social distancing measures, ultimately creating more space for remaining inmates and those who work within the prison system.
Governor Murphy recently released a statement that said, "since March, the population in State correctional facilities has decreased by nearly 3,000 people, including more than 1,200 people who were released under Executive Order 124. This dramatic reduction has allowed for critical social distancing as part of the fight against COVID-19." Executive Order 124, which was signed in April, allows the Department of Corrections to grant temporary home confinement to certain low-level, at-risk inmates during a public health emergency such as the coronavirus pandemic.
Plans for Reentry
Former New Jersey Governor Jim McGreevey, who is now the chairman of the New Jersey Reentry Corporation, said that they are working with the state's Department of Corrections, NJ's Motor Vehicle Commission and several faith-based organizations to collect basic supplies for pandemic emergency survival kits for those reentering society. In an interview, McGreevey said that the first 45 days after release are pivotal, "as we move forward with this release, we all obviously want to do it well and want to ensure that persons have the best opportunity of leading healthy, law-abiding lives." New Jersey's Reentry Corporation is working to make sure these soon-to-be former inmates have food stamps, housing, IDs and necessary addiction treatment as they move forward with their lives.
Contact an Experienced Audubon Criminal Defense Lawyer About Your Criminal Charges in NJ
Were you arrested or charged with a crime in New Jersey? The consequences of a conviction could be severe, leaving you with a permanent criminal record and possibly even resulting in jail time. That is why you need to speak with a qualified criminal defense attorney as soon as possible about your case. The attorneys at Aydelotte & Scardella Law LLC have successfully represented clients in Audubon, Hamilton, and throughout New Jersey. Call 856-386-4892 or fill out the online contact form to schedule a consultation with a member of our legal team. We have an office conveniently located at 109 East Atlantic Avenue, Audubon, NJ, as well as offices located in Hamilton.
The articles on this blog are for informative purposes only and are no substitute for legal advice or an attorney-client relationship. If you are seeking legal advice, please contact our law firm directly.