New Jersey Man Arrested After Driving Car Into Crowd And Crashing On Washington Monument Grounds
July 26, 2021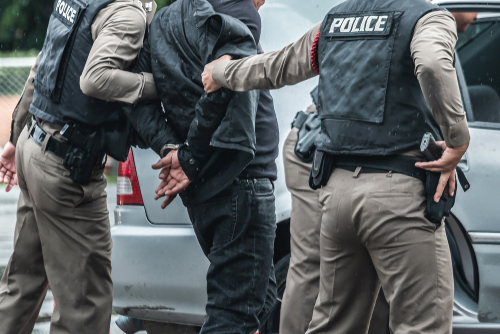 A crowd at the Washington Monument Grounds in New Jersey was met with a surprise when a man drove his car in their direction. Fortunately, no one was hit or injured. The police were able to apprehend the man, who is likely to receive charges that include assault with a dangerous weapon. The defendant is also likely to receive charges that include destruction of government property.
Potential Charges in New Jersey
There are two types of assault charges in New Jersey, which include:
Simple assault: Simple assault refers to a disorderly persons offense.
Aggravated assault: Aggravated assault is a much more serious crime and is usually charged based on second, third, or fourth-degree charges.
The potential consequences of aggravated assault charges vary, depending on the severity of the crime. It is categorized with the following charges:
Fourth-Degree Charges
Fourth-degree charges can lead to up to 18 months in jail and monetary fines. Fourth-degree charges are less severe and usually occur when a defendant threatens someone.
Third-Degree Charges
Third-degree charges can lead to up to 3-5 years of jail time and fines up to $15,000. Third-degree charges occur when a defendant knowingly tries, or causes harm.
Second-Degree Charges
Second-degree charges can lead to up to 5-10 years in prison and fines up to $150,000. Second-degree charges usually occur when the defendant has caused or attempts to cause, serious bodily harm.
Destruction of Government Property Potential Consequences
Destruction of government property refers to the charge of criminal mischief and destruction of property that belongs to the government. It can lead to up to five years in prison and $15,000.
However, when combined with other charges, like assault with a weapon, the charges can become even more severe.
How a Criminal Defense Lawyer Can Help
If you are dealing with similar charges, including weapons charges or destruction of government property, it is important to discuss your case with a lawyer. With these charges, you could be sentenced to prison time, as well as having to pay expensive fines. A criminal defense lawyer can not only help you understand the charges in detail, including what specific legal consequences you may receive, but also your defense options.
Potential defenses may include the officers having the wrong person or even self-defense. In some cases, there may be the potential for negotiations or a plea deal. This means that the defendant may be able to admit guilt in return for a lower sentence, which can save everyone time and money in court.
Either way, it is important that you talk with a lawyer as soon as possible. In addition to the potential for prison time and fines, a permanent criminal record can also have an effect on your future. You may not only lose your current job, but it also can affect your career options. Some criminal charges can also prevent you from taking out student loans or legally carrying a gun.
Contact an Experienced Burlington Criminal Defense Lawyer About Your Criminal Charges in New Jersey
Were you arrested or charged with criminal charges in New Jersey? The consequences of a conviction could be severe, leaving you with a permanent criminal record and possibly even sending you to jail. That is why you need to speak with a qualified criminal defense attorney as soon as possible about your case. The attorneys at Aydelotte & Scardella Law LLC have successfully represented clients charged with criminal charges in Camden, Burlington, Cumberland County, Hamilton, and throughout New Jersey. Call (856) 246-5576 or fill out the online contact form to schedule a consultation with a member of our legal team. We have an office conveniently located at 109 E. Atlantic Ave, Audubon, NJ 08106, as well as an office located in Hamilton, New Jersey.
The articles on this blog are for informative purposes only and are no substitute for legal advice or an attorney-client relationship. If you are seeking legal advice, please contact our law firm directly.