NJ Supreme Court Dismisses Over 1,000 Juvenile Warrants
October 26, 2020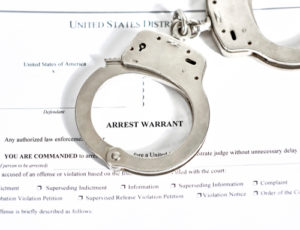 The New Jersey Supreme Court recently ordered 1,400 outstanding juvenile warrants for failure to appear in court and more than $140,000 in discretionary fines to be dismissed. The dismissals include warrants for non-violent, fourth-degree offenses that are more than five years old. These non-violent fourth degree crimes can include shoplifting, possession of over 50 grams of marijuana and criminal mischief. Despite the dismissal of the warrants, prosecutors can still choose to move forward with the underlying cases, meaning that you may still need a criminal defense lawyer to defend you against your old charges.
The Supreme Court's Order
The order was signed by Chief Justice Stuart Rabner, who stated that open failure to appear warrants that were issued more than five years ago can severely impact these individuals as they move into adulthood. He said that "based on the passage of time, those warrants no longer serve their intended purpose…yet they continue to create barriers to employment, housing, education, and social services."
According to the court's order, "the young people who owe those fines – including disproportionate numbers of youth of color – overwhelmingly lack the capacity to make necessary payments, and the fines serve only to prolong the involvement with the juvenile and criminal justice systems." While the fines are to be dismissed, any monetary obligations offenders owe to crime victims will still be in effect, as well any fees that are required by New Jersey law.
The New Jersey Supreme Court will continue to periodically review and dismiss any warrants of this nature since the five year window will continually evolve over time.
Contact an Experienced Audubon Criminal Defense Lawyer About Your Juvenile Charges in New Jersey
Were you arrested or charged with a juvenile crime in New Jersey? The consequences of a conviction could be severe, leaving you with a permanent criminal record and possibly even sending you to jail. That is why you need to speak with a qualified criminal defense attorney as soon as possible about your case. The attorneys at Aydelotte & Scardella Law LLC have successfully represented clients charged with juvenile crimes in Camden, Cherry Hill, Burlington, Gloucester, and throughout New Jersey. Call 856-386-4892 or fill out the online contact form to schedule a consultation with a member of our legal team. We have an office conveniently located at 109 East Atlantic Ave., Audubon, NJ 08106, as well as offices located in Hamilton.
The articles on this blog are for informative purposes only and are no substitute for legal advice or an attorney-client relationship. If you are seeking legal advice, please contact our law firm directly.