Sentence for Assault in New Jersey
May 2, 2021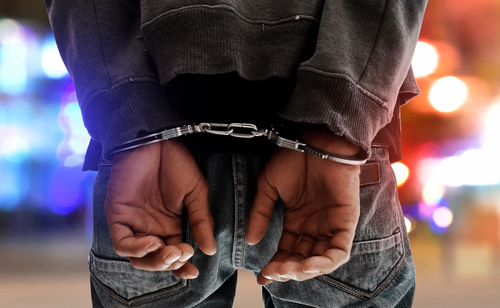 Assault represents one of the most serious violent crimes under New Jersey state law. If you've been arrested and charged with assault in New Jersey, you may wonder what kind of sentence you could receive if you are ultimately convicted on your charges. Continue reading to find out what the average sentence for assault is in New Jersey and how an experienced criminal defense attorney can help. 
What Is Assault
In New Jersey, assault is generally defined as attempting to cause or knowingly or recklessly causing bodily injury, negligently causing bodily injury with a deadly weapon, or placing or attempting to place someone in fear of imminent bodily injury.
If you make unwanted physical contact with another person, that act constitutes the offense of battery. However, New Jersey combines assault in battery under the criminal offense of assault. The important distinction between assault and battery is that while battery requires physical contact, assault does not — an assault is committed merely when the victim is placed in fear of imminent bodily injury through threat or menace.
Assault may also be charged as the more serious offense of aggravated assault, which typically involves inflicting injury with a deadly weapon, or inflicting serious bodily injury.
Potential Sentences for an Assault Conviction in New Jersey
Simple assault is charged as a disorderly persons offense. In New Jersey, anyone charged with a disorderly persons offense faces up to six months in jail and a monetary fine of up to $1,000.
Aggravated assault is charged as either a third-degree indictable crime or second-degree indictable crime (also called a felony crime), depending on the circumstances of the offense. A maximum sentence for a third-degree criminal conviction includes three to five years imprisonment and a fine of up to $15,000. A second-degree crime carries a maximum sentence of five to ten years in prison and a fine of up to $150,000.
Possible Defenses to Assault Charges
If you've been charged with assault in New Jersey, you may have defenses potentially available to you, such as:
Identity — In an identity defense, you argue that you were not the person who committed the charged assault.
Consent — If the person being assaulted consented to the assault, criminal liability does not attach. For example, boxers are not charged with assault for a boxing match because both fighters have consented to the infliction of bodily injury on one another.
Self-defense — Self-defense and defense of others represents one of the most common defenses to an assault charge. In a claim of self-defense or defense of others, you allege that the purported victim of your assault was an aggressor towards yourself or somebody else and that the bodily harm you inflicted or attempted to inflict was reasonable, proportional, and necessary to avoid injury to yourself or to the person you were protecting.
In many cases, it might also be possible to defend against assault charges by challenging the evidence to each element of the offense. For example, you might argue that the alleged victim could not reasonably have been in fear of imminent bodily injury by your actions.
Contact an Experienced Audubon Criminal Defense Lawyer About Your Charges in New Jersey
Were you arrested or charged in New Jersey? The consequences of a conviction could be severe, leaving you with a permanent criminal record and possibly even sending you to jail. That is why you need to speak with a qualified criminal defense attorney as soon as possible about your case. The attorneys at Aydelotte & Scardella Law LLC have successfully represented clients charged in Audubon, Camden, Gloucester City, Mt. Ephraim, and throughout New Jersey. Call (856) 452-4820 or fill out the online contact form to schedule a consultation with a member of our legal team. We have an office conveniently located at 109 E. Atlantic Ave., Audubon, NJ 08106, as well as offices located in Hamilton.
The articles on this blog are for informative purposes only and are no substitute for legal advice or an attorney-client relationship. If you are seeking legal advice, please contact our law firm directly.