South Jersey Man Charged with Criminal Sexual Contact of West New York Woman
July 20, 2022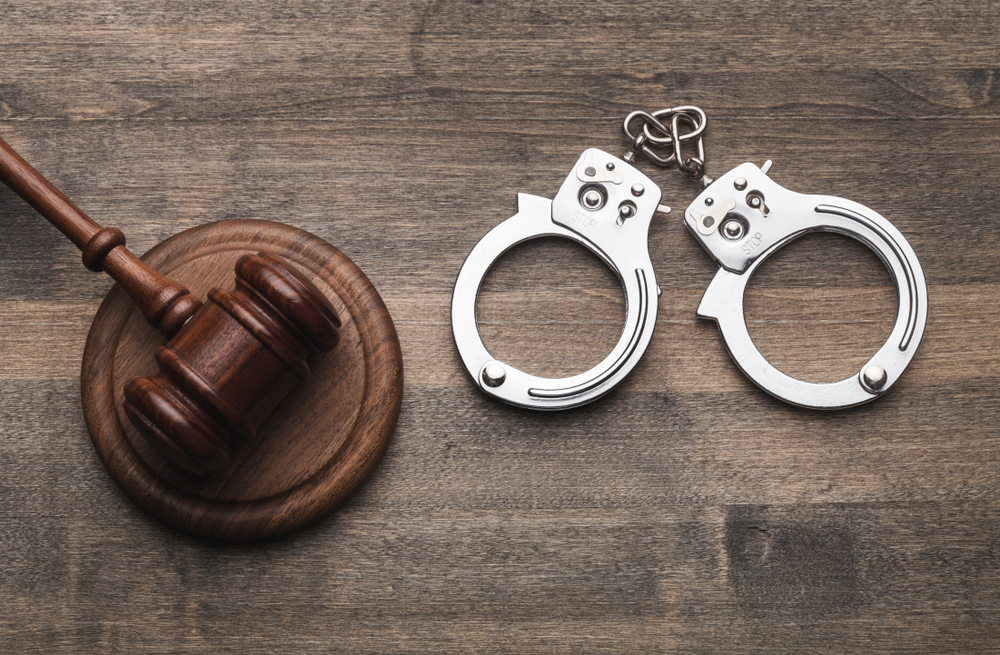 An Atlantic County man was recently arrested and charged with aggravated criminal sexual contact involving a victim at a gathering at a private residence in West New York. 
Atlantic County Man Arrested by Hudson County Prosecutor's Office
Rogelio Rendon-Mejia, 42, of Hammonton, NJ, was arrested by the Hudson County Prosecutor's Office Special Victims Unit on Sunday, July 11, 2022, hours after the alleged incident occurred in an apartment on 51st Street in West New York. The victim did not know Rendon-Mejia. Rendon-Mejia was charged with both aggravated criminal sexual contact and endangering the welfare of a child, as the victim's seven-year-old son was present when the alleged offense occurred.
What is Criminal Sexual Contact in New Jersey?
In New Jersey, a person may commit the offense of criminal sexual contact when they commit an act of "sexual contact," or the touching directly or through clothing of the victim's intimate parts for the purpose of sexually degrading/humiliating the victim and/or sexually arousing/gratifying the perpetrator. It may also involve the perpetrator touching their own intimate parts in view of a victim who is aware of the perpetrator's presence and act. Criminal sexual contact may occur under any one of the following circumstances:
Through the use of force or coercion, where the victim does not suffer severe injury
Where the victim is at least 13 years old but less than 16 years old and the alleged perpetrator is at least four years older than the victim
The victim is on probation or parole, serving a sentence in jail or prison, or otherwise being detained, and the alleged perpetrator has supervisory or disciplinary power over the victim because of the perpetrator's legal, professional, or occupational status
The victim is at least 16 years old but less than 18 years old, and the perpetrator is related to the victim by blood or affinity to the third degree, has any sort of supervisory or disciplinary power over the victim, or is a resource parent or guardian of the victim or stands in loco parentis to the victim
The offense of criminal sexual contact may be elevated to aggravated criminal sexual contact when any of the following circumstances apply to the offense:
The victim is at least 13 years old but younger than 16 years old and the alleged perpetrator has some sort of disciplinary or supervisory power over the victim
The offense occurred during the perpetrator's commission or attempted commission of a robbery, kidnapping, burglar, arson, criminal escape, aggravated assault, or homicide
The perpetrator was armed with and threatened to use a weapon (or a perceived weapon)
The perpetrator used force or coercion and the victim suffered severe physical injury
The victim was known to the perpetrator to be incapacitated or otherwise helpless at the time of the offense
What Are the Penalties for a Criminal Sexual Contact Conviction?
Criminal sexual contact is graded as a fourth-degree crime (also known as a felony), which carries a maximum sentence of 18 months in prison. A conviction for aggravated criminal sexual contact is graded as a third-degree crime, which has a sentence of three to five years in prison. In addition, a conviction for criminal sexual contact or aggravated criminal sexual contact also carries penalties that include fines and court costs, the requirement to register as a sex offender, and potentially parole supervision for life. 
Contact an Experienced Haddon Heights Criminal Defense Lawyer About Your Sex Crimes Charges in New Jersey
Were you arrested or charged with sex offenses in New Jersey? The consequences of a conviction could be severe, leaving you with a permanent criminal record and possibly even sending you to jail. That is why you need to speak with a qualified criminal defense attorney as soon as possible about your case. The attorneys at Aydelotte & Scardella Law LLC have successfully represented clients charged with sex offenses in Cherry Hill, Haddon Township, Camden, and throughout New Jersey. Call 856-386-4892 or fill out the online contact form to schedule a consultation with a member of our legal team. We have an office located at 313 White Horse Pike, First Floor Haddon Heights, NJ 08035, in addition to offices located in Hamilton.
The articles on this blog are for informative purposes only and are no substitute for legal advice or an attorney-client relationship. If you are seeking legal advice, please contact our law firm directly.