Terroristic Threat Charges for NJ Man Who Coughed on Supermarket Employee
March 27, 2020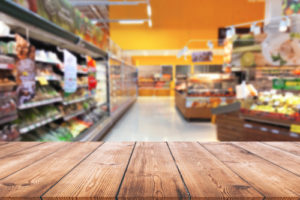 A New Jersey man has been charged with terroristic threats after he coughed on a Wegmans employee during a confrontation recently. During the incident, the man allegedly told the Wegmans employee that he had the Coronavirus. This all occurred after the female employee asked the man to step back away from her as she unloaded products.
The man has been identified as 50-year-old George Falcone of Freehold. The incident occurred on Sunday, March 22. According to a statement from the New Jersey Attorney General, the employee was working in the prepared foods section of Wegmans and asked Falcone to step back as he was standing too close to her.
Instead of following through on the employee's request, Falcone moved closer to her and coughed. While laughing, he told the woman that he has the Coronavirus. He reportedly also told two other employees that they are lucky they have jobs.
A terroristic threats charge comes with a potential sentence of three to five years in New Jersey State Prison. Falcone was also charged with harassment, which comes with a sentence of up to thirty days in jail. A charge of obstructing the administration of law was also assessed to Falcone. This charge comes with a sentence of up to 18 months in jail.
The incident received strong backlash from New Jersey Governor Phil Murphy, Attorney General Gurbir Grewal, and Monmouth County Prosecutor Christopher J. Gramiccioni.
Days following the incident, the United States Justice Department announced that anyone who threatens others with infection of the Coronavirus can face charges at the federal level. United States Attorney General William Barr said that these threats can be charged under statutes governing terrorism because the virus can be labeled as a 'biological agent.'
Contact an Experienced Hamilton Criminal Defense Lawyer About Your Terroristic Threat Charges in Hamilton
Were you arrested or charged with a crime in New Jersey? The consequences of a conviction could be severe, leaving you with a permanent criminal record and possibly even sending you to jail. That is why you need to speak with a qualified criminal defense attorney as soon as possible about your case. The attorneys at Aydelotte & Scardella Law LLC have successfully represented clients charged with charges like these as well as drug possession, assault and shoplifting and others in Hamilton, Audubon, Cherry Hill, Haddonfield, and throughout New Jersey. Call 609-250-9761 or fill out the online contact form to schedule a consultation with a member of our legal team. We have an office conveniently located at 2653 Nottingham Way Ste 1 in Hamilton, NJ 08106 as well as offices located in Audubon.
The articles on this blog are for informative purposes only and are no substitute for legal advice or an attorney-client relationship. If you are seeking legal advice, please contact our law firm directly.
Disorderly conduct consists of any improper behavior such as fighting, threats of violence, or creating a dangerous atmosphere.