What Happens If You Are Convicted of Sexual Assault in NJ But Have No Prior History?
November 22, 2021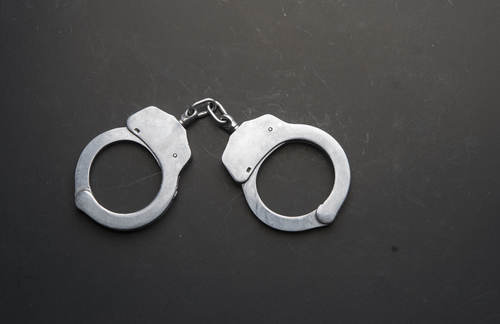 Being charged with a crime can cause you a great deal of anxiety and fear. It can be especially stressful when you are facing charges for a serious criminal offense such as sexual assault. Many people who are charged and ultimately convicted for sexual assault have no prior criminal history. When you've never had any interaction with the criminal justice system before, you may not know what you'll face when being convicted for sexual assault. Here is some important information to keep in mind if you are facing a first-time sexual assault conviction.
Penalties for Sexual Assault
In New Jersey, sexual assault is considered an "indictable offense" or "indictable crime," commonly called a "felony" in other jurisdictions. 
Sexual assault under New Jersey law is charged as a second-degree crime. A conviction for a second-degree crime carries a maximum sentence of up to 10 years in prison and a fine of up to $150,000. Sexual assault may be charged for any act of sexual contact upon a victim less than 13 years old where the perpetrator is at least four years older, or for any act of sexual penetration under circumstances involving:
Coercion
Lack of the victim's consent
Where the perpetrator has supervisory or disciplinary power over the victim
Where the victim is between 16 and 18 years old and the perpetrator is related or has guardianship or supervisory status over the victim
The victim is between 13 and 16 years old and the victim is at least four years older
Aggravated sexual assault in New Jersey involves any act of sexual penetration:
Of a victim less than 13 years old
Of a victim between 13 and 16 years old where the perpetrator is related to the victim or has supervisory or disciplinary authority over the victim
Of a physically or mentally incapacitated victim
During a robbery, carjacking, kidnapping, aggravated assault, burglary, arson, criminal escape, or homicide
With the threat of use of a weapon
Using coercion or without the victim's consent, where the victim suffers severe injury
Aggravated sexual assault is charged as a first-degree crime, which carries a maximum penalty of up to 20 years in prison and a fine of up to $200,000.
Prison time and fines are frequently levied even upon first-time offenders.
Other Consequences for a Sexual Assault Conviction in NJ
In addition to prison time and fines, a sexual assault conviction in NJ means that you will need to register as a sex offender. Sex offender registrations are classified into one of three tiers, with Tier I being the highest tier. The tiers are based on both the severity of the offense as well as the offender's likelihood of committing another sex offense. Therefore, a person with no criminal history may be found to be less likely to re-offend, although other factors such as a diagnosis of a psychiatric condition that predisposes a person to sexually misbehave may result in the imposition of a higher tier. 
Can a Sexual Assault Convicton Be Expunged?
A sexual assault conviction record might be expungable after observing the required waiting period and remaining offense-free during that period. In addition, remaining arrest-free for at least 15 years can make you eligible to apply for the termination of your sex offender registration requirements, if you can prove to the court that you no longer pose a threat to the public. However, a conviction for aggravated sexual assault cannot be expunged.
Contact an Experienced Audubon Criminal Defense Lawyer About Your Sexual Assault Charges in New Jersey
Were you arrested or charged with sexual assault in New Jersey? The consequences of a conviction could be severe, leaving you with a permanent criminal record and possibly even sending you to jail. That is why you need to speak with a qualified criminal defense attorney as soon as possible about your case. The attorneys at Aydelotte & Scardella Law LLC have successfully represented clients charged with sexual assault in Cherry Hill, Haddon Township, Camden, and throughout New Jersey. Call (856) 452-4820 or fill out the online contact form to schedule a consultation with a member of our legal team. We have an office located at 109 E. Atlantic Ave., Audubon, NJ 08106, in addition to offices located in Hamilton.
The articles on this blog are for informative purposes only and are no substitute for legal advice or an attorney-client relationship. If you are seeking legal advice, please contact our law firm directly.