What Should I Do if I Was Falsely Accused of a Crime?
August 10, 2020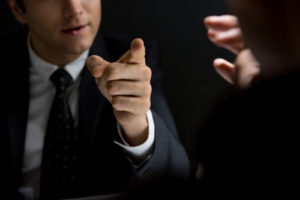 Each year, hundreds to thousands of people are falsely accused or wrongfully convicted of a crime they did not commit. According to the Innocence Project, approximately 20,000 prisoners are wrongfully sitting behind bars. The good news is that New Jersey has been steadily working toward remedying these wrongful convictions; in April of 2019, the state became the first to create the Conviction Review Unit, which reviews the cases of existing prisoners who claim their innocence.
While the Garden State may be moving in the right direction, it's important to know what you should do – and what your rights are – if you have been wrongfully accused of a crime you did not commit. Below, we take a look at the most common scenarios and how a skilled criminal defense attorney can help advocate on your behalf.
What Should I Do if I'm Falsely Arrested?
If you were falsely arrested, the most important thing to do is ask for an attorney. You are legally entitled to seek legal counsel after being arrested and an attorney will be able to provide guidance on how to properly handle the situation. It's important to note that you have a right to remain silent. Law enforcement and prosecuting attorneys can and will use anything you say against you – and in the heat of the moment, you may say something that accidentally incriminates you despite your innocence.
In some cases, those who have been accused of a crime they did not commit may want to say something to their accuser to find out why they said or did something. While this is understandable, it's important that you do not engage in this specific behavior. Words can be misconstrued, especially if it's just your word against theirs. Your attorney will be the one to conduct an investigation into why a false statement or accusation was made and work toward establishing your innocence. In other words, do not talk to anyone except your attorney and let your attorney handle the steps needed to help you.
Contact an Experienced Audubon Criminal Defense Lawyer About Your Criminal Charges in NJ
Were you arrested or charged with a crime in New Jersey? The consequences of a conviction could be severe, leaving you with a permanent criminal record and possibly even sending you to jail. That is why you need to speak with a qualified criminal defense attorney as soon as possible about your case. The attorneys at Aydelotte & Scardella Law LLC have successfully represented clients charged with crimes in Audubon, Hamilton, and throughout New Jersey. Call 856-386-4892 or fill out the online contact form to schedule a consultation with a member of our legal team. We have an office conveniently located at 109 East Atlantic Avenue, Audubon, NJ, as well as offices located in Hamilton.
The articles on this blog are for informative purposes only and are no substitute for legal advice or an attorney-client relationship. If you are seeking legal advice, please contact our law firm directly.