When Do I Need a Lawyer for a Criminal Case?
August 5, 2020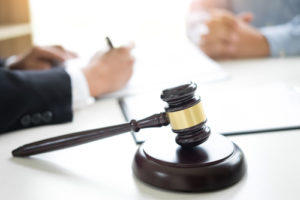 If you are facing criminal charges or you are the suspect in a criminal investigation or a person of interest in an investigation, you need a criminal defense attorney to help protect your rights, interests, and freedom. You will want to make sure that you hire the right criminal defense attorney. Having an experienced criminal defense lawyer representing you can make the difference between preserving your freedom and being arrested for and convicted of criminal charges.
Choosing the Right Criminal Attorney for You
There are certain factors you should consider when picking the right criminal defense attorney for your case. First, you should focus your consideration on those lawyers who have represented clients facing the same or similar charges as the ones you are facing. Defending against a theft charge is very different from facing an assault or homicide charge. Most criminal defense attorneys provide free initial consultations, where you can ask the attorney about his or her experience and the kinds of cases he or she has handled.
Next, you should ensure that the criminal defense attorney that you choose is familiar not only with the substantive law governing your particular charges but also with the local court rules and procedures in the court where your charges will be heard. You may be surprised to learn that individual courts in the same state have their own rules for certain procedural matters. As noted above, if your attorney has extensive experience representing clients in a particular local court, he or she will be familiar with the local prosecutors handling your charges and will have a better idea of how to reach a plea deal with those prosecutors.
Finally, you should choose a criminal defense attorney that you are personally comfortable with. You need to be able to have trust in and candor with your lawyer in order for him or her to effectively represent you. The attorney you choose should treat you like an equal partner in your legal defense and help you to understand your charges and the legal process.
When Should You Contact a Criminal Lawyer?
Although you may believe that you only need to contact a criminal defense attorney after you have been arrested and charged with a crime, if you learn or believe you may be a target or person of interest in a criminal investigation you should still hire a criminal defense lawyer. Hiring a criminal defense attorney as early as possible can help you resolve any involvement with the criminal justice system more quickly. A lawyer can begin his or her own investigation into your case and may uncover evidence that exonerates you, allowing you to avoid being arrested and charged with a crime. If you are ultimately going to be arrested and charged, an attorney can negotiate for your peaceful surrender so that you can avoid the risk and embarrassment of being arrested at your home, place of work, or elsewhere in public.
Contact an Experienced Hamilton Criminal Defense Lawyer About Your Charges in New Jersey
Were you arrested or charged in New Jersey? The consequences of a conviction could be severe, leaving you with a permanent criminal record and possibly even sending you to jail. That is why you need to speak with a qualified criminal defense attorney as soon as possible about your case. The attorneys at Aydelotte & Scardella Law LLC have successfully represented clients charged in Trenton, Ewing, Lawrence, Princeton, Audubon, Camden and throughout New Jersey. Call (609) 587-1144 or fill out the online contact form to schedule a consultation with a member of our legal team. We have an office conveniently located at 2653 Nottingham Way, Hamilton Township, NJ 08619 as well as Audubon, NJ.
The articles on this blog are for informative purposes only and are no substitute for legal advice or an attorney-client relationship. If you are seeking legal advice, please contact our law firm directly.