15 People Charged with Alleged Racketeering Scheme in South Jersey
December 1, 2020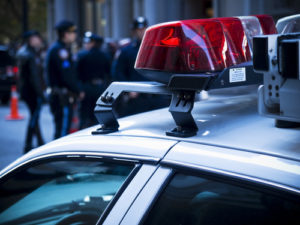 Over a dozen individuals who are alleged to be members of organized crime were indicted last month on charges relating to the operation of a criminal enterprise in Philadelphia and southern New Jersey.
Members of Cosa Nostra Alleged to Have Engaged in Racketeering Efforts
An indictment issued by the U.S. Attorney's office for the Eastern District of Pennsylvania charged 15 individuals with being members of the criminal organization known as Cosa Nostra. The indicted persons, based in Philadelphia, were alleged to have engaged in criminal acts such as "illegal gambling, loansharking, drug trafficking, and extortion." Although many of the alleged activities took place in and around Philadelphia, the indictment also alleges that the Philadelphia-based wing of Cosa Nostra also engaged in the "exercise of control over criminal rackets" in South Jersey, particularly in and around Atlantic City.
Specifically, the indictment identifies Domenic Grande as an alleged "captain" in the criminal organization, and alleges that Grande ordered members of his crew to work with other indictees Kenneth Arabia and Daniel Castelli "to reclaim territory in Atlantic City by extorting local bookmakers and loan sharks." All three individuals were charged with racketeering and conspiracy to commit extortion; Grande and Arabia also face charges of conspiracy to distribute controlled substances.
The individuals charged in the indictment were alleged to have regularly met at an Italian restaurant in Collingswood and a cafe in Margate.
Read more: When Do I Need a Lawyer for a Criminal Case?
Consequences of Racketeering in New Jersey
Racketeering is a criminal offense that allows law enforcement to connect various members of a criminal enterprise to crimes for which prosecutors have probable cause. Many criminal organizations go to lengths to insulate various subgroups of their organization as well as the principals of their organization from the criminal activity of one individual member. But under the racketeering statutes, if one member of an organization can be charged with a crime, all other persons who can be proved to have been involved with the criminal organization can also be criminally charged.
In New Jersey, the statute officially defines racketeering as "any person who has received any income derived from a pattern of racketeering activity to use or invest any part of the income in acquisition of any interest in, or the establishment or operation of any enterprise which is engaged in (or the activities of which affect) trade or commerce."
"Racketeering activity" under New Jersey law includes:
Murder
Extortion
Gambling
Robbery
Human trafficking
Drug trafficking
Securities fraud
Bribery
Racketeering activity becomes a pattern if a person engages in at least two incidents of racketeering activity, with the last incident occurring within 10 years of a prior incident, and the incidents embrace conduct that has the same or similar purposes, results, participants, methods, or victims or are otherwise interrelated by distinguishing characteristics.
A conviction for racketeering can result in a sentence of five to 10 years in prison and a fine of up to $150,000; if violent crime was involved, the offense can be elevated to a first-degree crime, which can carry a sentence of 10 to 20 years and a fine of up to $200,000. In addition, persons convicted of racketeering must forfeit any assets acquired in the racketeering enterprise.
Read more: Common Criminal Defenses
Contact an Experienced Audubon Criminal Defense Lawyer About Your Racketeering Charges in New Jersey
Were you arrested or charged with racketeering in New Jersey? The consequences of a conviction could be severe, leaving you with a permanent criminal record and possibly even sending you to jail. That is why you need to speak with a qualified criminal defense attorney as soon as possible about your case. The attorneys at Aydelotte & Scardella Law LLC have successfully represented clients charged with racketeering in Camden, Burlington, and Gloucester County, and throughout New Jersey. Call 856-386-4892 or fill out the online contact form to schedule a consultation with a member of our legal team. We have an office conveniently located at 109 E. Atlantic Ave., Audubon, NJ 08106, as well as offices located in Hamilton.
The articles on this blog are for informative purposes only and are no substitute for legal advice or an attorney-client relationship. If you are seeking legal advice, please contact our law firm directly.