Everything You Need to Know About Conditional Discharge in NJ
April 24, 2020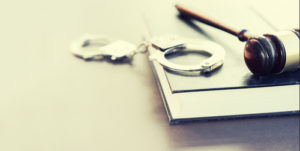 What if I told you that there's a way you may be able to avoid jail time and a conviction after getting arrested on a drug charge in New Jersey? While not everyone is eligible, some individuals suspected of a minor drug charge can avoid a criminal record by going through a diversionary program called conditional discharge instead.
Are you or a loved one wondering if you're eligible for conditional discharge in New Jersey? Are you interested in learning more about how conditional discharge works? Learn everything you need to know about conditional discharge in New Jersey below.
What's Conditional Discharge in NJ?
Conditional discharge is a type of diversionary program for individuals who've been arrested for disorderly persons drug offenses in New Jersey. If a person is eligible for the program and are granted entry, then they will be able to avoid jail time and a criminal conviction on their record. That doesn't mean that they're completely off the hook, though.
If you're eligible for conditional discharge, then you'll have to comply with specific conditions laid out by a judge. In most circumstances, these conditions involve a period of probation, which can be supervised or unsupervised. If a judge deems you eligible for conditional discharge, then your original charges get suspended temporarily. Once you complete all the requirements of the program, your original charges will be dismissed.
Related blog: Overview of New Jersey Diversionary Programs
Who is Eligible for Conditional Discharge?
This program is highly effective, and most individuals would opt for conditional discharge rather than risk a criminal conviction or jail. Not everyone is eligible for these programs, though. You'll only be eligible if you were arrested for a minor disorderly persons drug offense. If your charge is a felony drug crime, then you're not eligible. You'll also only be eligible when:
You've never been previously convicted of an offense under the Controlled Dangerous Substance Act
You've never gone through supervisory treatment
You're not a danger to the community
Related blog: Drug Possession Defense
Are you still unclear whether you're eligible? Reach out to an attorney who can help you determine your eligibility.
Violating Conditional Discharge
Keep in mind that if you violate the terms of your conditional discharge, then your original charges will resume as if you'd never been eligible for conditional discharge. That means you could still get sent to jail, face fines and have a criminal conviction on your record.
Contact an Experienced Audubon Criminal Defense Lawyer About Your Criminal Charges in Audubon
Were you arrested or charged with a crime in New Jersey? The consequences of a conviction could be severe, leaving you with a permanent criminal record and possibly even sending you to jail. That is why you need to speak with a qualified criminal defense attorney as soon as possible about your case. The attorneys at Aydelotte & Scardella Law LLC have successfully represented clients charged with crimes in Burlington, Camden, Gloucester Counties, and throughout New Jersey. Call 856-452-4820 or fill out the online contact form to schedule a consultation with a member of our legal team. We have an office conveniently located at 109 E. Atlantic Ave, Audubon, as well as offices located in Hamilton.
The articles on this blog are for informative purposes only and are no substitute for legal advice or an attorney-client relationship. If you are seeking legal advice, please contact our law firm directly.