A Guide to New Jersey Theft Laws
February 14, 2020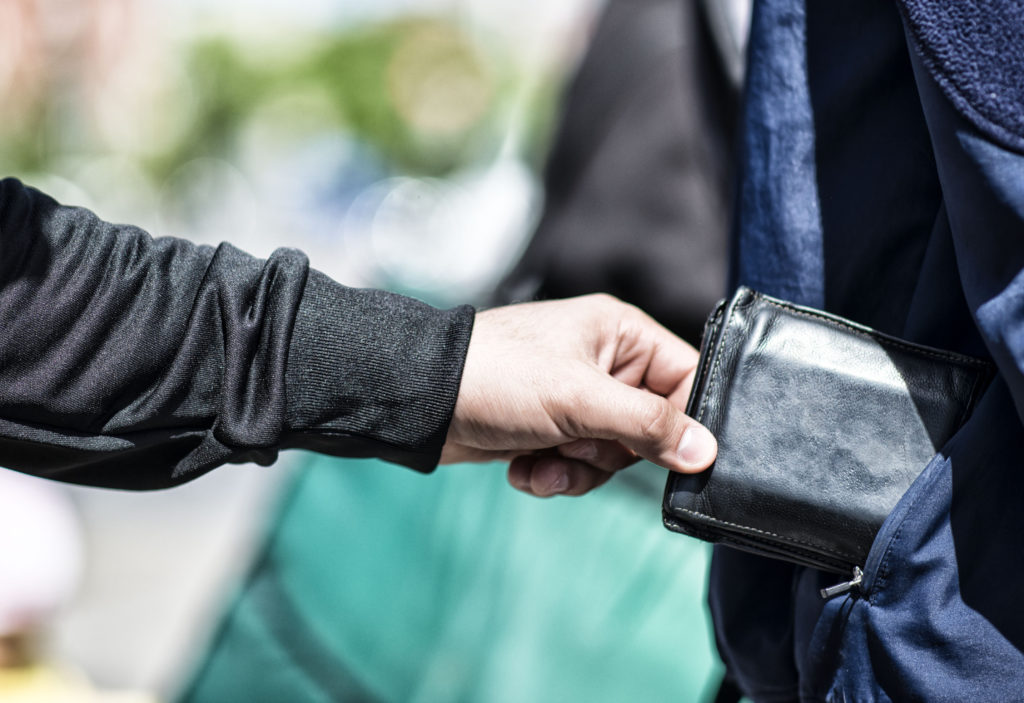 Getting Charged with Theft in NJ: Your Guide to the Law
On the surface, defining theft seems simple. It's taking someone else's property without permission.
Upon closer inspection, there's a lot of different types of actions that can fall under this definition, though. From vehicle theft to stealing a pack of gum from the store, theft can have very different penalties according to NJ law.
If you've been charged with theft in New Jersey, then you likely have pressing questions. How serious is your charge? What types of penalties are associated with theft? Find out everything you need to know below.
Is Theft a Felony or Misdemeanor in NJ?
First, it's important to determine how serious your theft crime is according to the law. Courtrooms in New Jersey don't use the terms misdemeanor and felony. Instead, they call these crimes disorderly persons or indictable offenses respectively.
Theft could fall under either of these definitions depending on the circumstances surrounding the incident. Here are the factors that will be used to determine the severity of your theft charge:
The monetary value of the stolen property
The specific type of theft committed
Your previous criminal record
Whether any other crimes occurred at the same time (assault, threats)
In general, you'll be charged with a minor disorderly person's offense when your crime was non-violent and the item you took didn't have much value. As the property you took increases in value, so does the severity of your crime. Here's how it breaks down:
Less than $200 – disorderly person's offense
$200-$500 – fourth-degree
$500-$75,000 – third-degree
$75,000 or more – second-degree
Below, we'll get into the different levels of theft charges in the state and the potential penalties associated with one.
Understanding Your Charge and the Penalties
The degree of your charge will dictate the penalties. Here's what you could face:
Disorderly person's offense: six months in jail and $1,000 fine
Fourth-degree: 18 months in jail and $10,000 in fines
Third-degree: three to five years in jail and $10,000 in fines
Second-degree: five to ten years in prison and $15,000 in fines
First-degree: up to 30 years in jail and up to $200,000 in fines
When you've been charged, it feels like you're in between a rock and a hard place. It's necessary to secure legal representation before you face a judge. Without one, you leave yourself vulnerable to the most severe penalties.
Contact an Experienced Hamilton Criminal Defense Lawyer About Your Theft Charges in New Jersey
Were you arrested or charged with theft in New Jersey? The consequences of a conviction could be severe, leaving you with a permanent criminal record and possibly even sending you to jail. That is why you need to speak with a qualified criminal defense attorney as soon as possible about your case. The attorneys at the Aydelotte & Scardella Law LLC have successfully represented clients charged with theft in Camden County, Burlington County, Gloucester County and throughout New Jersey. Call 856-452-4820 or fill out the online contact form to schedule a consultation with a member of our legal team. We have an office conveniently located at 210 Haddon Ave.
Westmont, NJ 08108.
The articles on this blog are for informative purposes only and are no substitute for legal advice or an attorney-client relationship. If you are seeking legal advice, please contact our law firm directly.