About 60 Juveniles Convicted of Murder Could Get Out of Prison Sooner Under New N.J. Court Ruling
March 15, 2022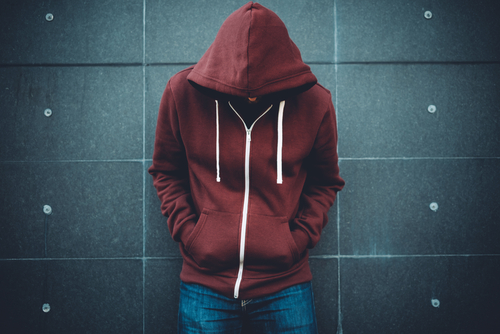 A recent ruling by the New Jersey Supreme Court may give certain inmates who committed serious or violent offenses as juveniles and who are serving life sentences an opportunity to secure their release from prison.
Juveniles Serving Life Sentences for Murder Entitled to Petition for Release
In the recent case of State v. Comer, the N.J. Supreme Court issued a four-to-three decision that ruled that sentencing juveniles to life imprisonment with no chance at parole for decades constituted cruel and unusual punishment in violation of the state and federal constitutions. The case was brought before the court by two inmates, James Comer and James Zarate, who were both convicted for murders that they committed as juveniles. The case follows the U.S. Supreme Court's landmark 2012 ruling in Miller v. Alabama. Both inmates argued that their sentences did not afford them any meaningful opportunity for release
Comer was 17 years old when he participated in a robbery spree that resulted in one individual being shot to death. Even though Comer never fired a shot, he was convicted of felony murder and received a 75-year sentence.
Zarate was 14 years old when he and his 18-year-old brother brutally murdered and dismembered their teenage neighbor. At his trial, Zarate claimed that he did not participate in the victim's murder but only helped with dismembering her corpse and attempting to dispose of the remains. Zarate was initially sentenced to 75 years' imprisonment but later got his sentence reduced to 50 years.
Under the Supreme Court's ruling, juveniles who are sentenced to life or lengthy prison terms will be afforded the opportunity to petition for release, after demonstrating in a court hearing that they have accepted responsibility for their crimes, reformed and matured, and pose low to no risk of reoffending. The ruling recognizes that children are emotionally and mentally different from adults, and seeks to ensure that juveniles, some of whom may commit serious crimes due to a lack of maturity and susceptibility to peer pressure, will not have to spend the rest of their lives in prison if they can show that they have matured and reformed and are no longer a risk to the public.
How a Criminal Defense Attorney Can Help You Petition for Release from a Life Sentence for a Murder You Committed as a Juvenile
If you are serving a life sentence or a lengthy term of imprisonment for a crime you committed as a juvenile in New Jersey, you may become eligible to petition for release from prison. A criminal defense attorney can help you seek release by:
Evaluating your case and your eligibility to petition for release.
Consulting with psychological experts to help demonstrate that you have sufficiently matured and rehabilitated and are not a risk to re-offend if released.
Preparing and filing your court petition.
Advocating on your behalf during the hearing on your petition.
Convincing the court to grant you release is a high bar to clear. A criminal defense lawyer can give you the best chance at a successful outcome for your petition. 
Contact an Experienced Haddon Heights Criminal Defense Lawyer About Your Murder Charges in New Jersey
Were you arrested or charged with murder in New Jersey? The consequences of a conviction could be severe, leaving you with a permanent criminal record and possibly even sending you to jail. That is why you need to speak with a qualified criminal defense attorney as soon as possible about your case. The attorneys at Aydelotte & Scardella Law LLC have successfully represented clients charged with murder in Cherry Hill, Haddon Township, Camden, and throughout New Jersey. Call (856) 452-4820 or fill out the online contact form to schedule a consultation with a member of our legal team. We have an office located at 313 White Horse Pike, First Floor, Haddon Heights, NJ 08035, in addition to offices located in Hamilton.
The articles on this blog are for informative purposes only and are no substitute for legal advice or an attorney-client relationship. If you are seeking legal advice, please contact our law firm directly.