Can High School Fights Be Prosecuted?
September 9, 2022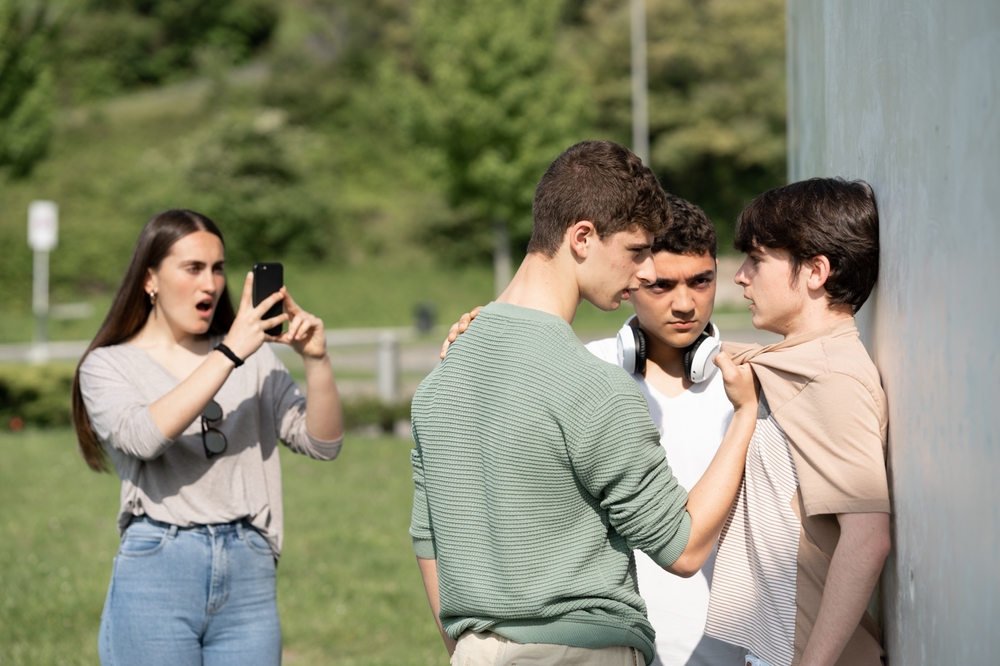 When two or more students get into a fight at school, it can lead to involvement with the courts for one or more of the students in the fight. Whether a high school fight will be prosecuted may depend on the facts and circumstances of the altercation, how the fight was resolved, and whether anyone suffered injuries in the fight.
Assault at School
Depending on the degree of violence employed in a high school fight and the severity of injuries suffered by a student or students who are deemed to have been the target of a perpetrator or perpetrators of the fight, those perpetrators may be charged with assault, either in juvenile court or in adult criminal court. Whether a student who commits an assault at school is tried as a juvenile or an adult will depend on factors including the severity of the assault and the age of the perpetrator. 
A simple fight between two students where no or minor injuries or property damage occur may not result in any involvement by police or prosecutors. However, when a student inflicts severe property damage or physical injury or incites an altercation involving multiple students or a riot at school, that student may end up facing criminal charges.
In addition to criminal prosecution, a student who assaults a classmate can also face a civil claim brought by their victim and their parents.
When Law Enforcement May Be Involved
When a fight at school has not escalated to the level of serious injury, school officials may choose to intervene to end the fight and impose appropriate punishment on the participants. However, a massive fight involving many students or a fight where paramedics are called in response to injuries suffered by someone may also result in the involvement of law enforcement. In addition, large brawls or riots involving multiple students may also lead to school officials declining to intervene out of concern for their own physical safety, instead calling law enforcement to resolve the situation. Law enforcement is typically involved as a matter of course when a fight at school involves weapons of any sort.
Factors That Increase the Likelihood of Criminal Prosecution
Circumstances that make it more likely that a high school fight will result in one or more participants facing criminal prosecution include:
How many people were involved in the fight or altercation
Whether the fight is deemed to be mutual combat or whether one student attacked another student who did not want to fight
The severity of any injuries suffered by a student or students who are deemed to be the "victim" in the fight
Whether parents of students injured in the fight choose to press charges
The severity of any property damage caused by the fight
Whether school employees were injured by the altercation
The presence or use of any weapons in the fight
Whether law enforcement needed to be called to end the fight or altercation, such as when the incident rises to the level of a brawl involving numerous students or to the level of a riot
The ages of the students involved in the altercation
Contact an Experienced Cherry Hill Criminal Defense Lawyer About Your Assault Charges in New Jersey
Were you arrested or charged with assault in New Jersey? The consequences of a conviction could be severe, leaving you with a permanent criminal record and possibly even sending you to jail. That is why you need to speak with a qualified criminal defense attorney as soon as possible about your case. The attorneys at Aydelotte & Scardella Law LLC have successfully represented clients charged with assault in Cherry Hill, Haddon Township, Camden, and throughout New Jersey. Call 856-386-4892 or fill out the online contact form to schedule a consultation with a member of our legal team. We have an office located at 313 White Horse Pike, First Floor Haddon Heights, NJ 08035, in addition to offices located in Hamilton.
The articles on this blog are for informative purposes only and are no substitute for legal advice or an attorney-client relationship. If you are seeking legal advice, please contact our law firm directly.