Son of NJ Judge Killed After Gunman Opened Fire at Their Residence
July 21, 2020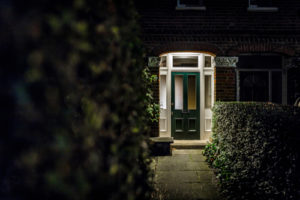 The son of Judge Esther Salas was killed Sunday evening after a gunman opened fire after the victim, Daniel Anderl opened the door. Judge Salas – who was nominated by President Obama in December of 2010 and confirmed by the Senate in 2011 – serves on the U.S. District Court of New Jersey. Reports state the Salas' husband, Mark Anderl, 63, was also injured. Judge Salas herself was unharmed, as she was reportedly in the basement at the time of the incident.
What Happened
Reportedly, Mark Anderl was standing behind his son Daniel as he opened the door and the gunman opened fire at blank range. The FBI identified the shooter as Roy Den Hollander, a self-proclaimed "anti-feminist" lawyer whose body was found in the Catskills this past Monday of an apparent self-inflicted gunshot wound.
Reports show that Hollander had appeared before Judge Salas in the past. Back in 2015, he had a gender-equity lawsuit involving a young woman who wanted to register for the military draft. The claimant argued that the draft shouldn't be limited to just men. Hollander isn't believed to have involvement in the case since 2019, but the litigation is currently ongoing.
In addition to this gender-equity case, Hollander was best known for his involvement in lawsuits that attempted to challenge the constitutionality of "ladies nights" which are routinely popular at local bars and nightclubs.
Hollander also reportedly talked about Judge Salas online, smearing her reputation, claiming that she only got ahead based on her Hispanic heritage. Judge Salas, a lifelong New Jersey resident, was the first Hispanic woman to be appointed a U.S. district judge in the state of New Jersey. Judge Salas has previously served as president of the Hispanic Bar Association of New Jersey from 2001 to 2002 and of the Hispanic Bar Foundation of New Jersey from 2005 to 2006.
Hollander fled the scene of the shooting in a car. A package addressed to Judge Salas was discovered next to his body.
Daniel, 20, was a freshman at Catholic University in Washington D.C. who was at home visiting. He was planning on attending law school, following in his parents' footsteps. He was the only child of Judge Salas and Mark Anderl.
Judge Salas
Judge Salas has been involved in several high profile cases, including that of Real Housewives of New Jersey cast members, Teresa and Joe Giudice who were arrested and charged with fraud back in 2014. She also handled the case involving Farad Roland who was found guilty of federal racketeering back in 2018. Most recently, Judge Salas was assigned to handle a class action lawsuit brought against Deutsche Bank after Ali Karimi and other investors alleged that the bank "failed to properly monitor customers that the bank itself deemed to be at high risk, including, among others, the convicted sex offender Jeffrey Epstein." The Deutsche Bank agreed to pay a $150 million fine for its dealing with Epstein.
A neighbor of Judge Salas reportedly told the New York Times that she was worried that being a public figure would make her a target. Salas' neighbor, Marion Costanza told the New York Times, "there's no one like them. They're extremely good-natured. They would do anything for anyone."
Contact an Experienced Hamilton Criminal Defense Lawyer About Your Charges in New Jersey
Were you arrested or charged with a crime in New Jersey? The consequences of a conviction could be severe, leaving you with a permanent criminal record and possibly even sending you to jail. That is why you need to speak with a qualified criminal defense attorney as soon as possible about your case. The attorneys at Aydelotte & Scardella Law LLC have successfully represented clients in Burlington, Camden, Gloucester Counties, and throughout New Jersey. Call 856-452-4820 or fill out the online contact form to schedule a consultation with a member of our legal team. We have an office conveniently located at 109 E. Atlantic Ave, Audubon, NJ 08106 as well as offices located in Hamilton.
The articles on this blog are for informative purposes only and are no substitute for legal advice or an attorney-client relationship. If you are seeking legal advice, please contact our law firm directly.