There's a Special Law Enforcement Unit That Targets Child Predators
September 11, 2020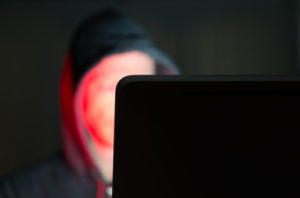 A unit of the Burlington County Prosecutor's Office known as the High-Tech Crimes Unit has been developed to investigate cyber crimes and support other criminal investigations with data forensics.
Burlington County Prosecutor's Office Launches New High-Tech Crimes Unit
The BCPO's High Tech Crimes Unit is the primary investigation unit behind Operation Safe Quarantine, an ongoing multi-agency investigation launched at the beginning of the COVID-19 pandemic in March 2020; the operation specifically targets online child predators who have been taking advantage of children's increased screen time during the pandemic. The unit consists of three detectives in the BCPO along with a prosecutor's office agent, all dedicated to technology-related investigations, including accessing cell phones, computers, and other electronics.
High-Tech Crimes Unit Investigates Computer-Related Crimes, Including Child Pornography
After moving into the BCPO's forensic services center in 2019, the High-Tech Crimes unit not only investigates cyber-related crimes but also provides data and technology forensic services to all municipalities in the county, including accessing data on electronic devices and providing it in readable format for local law enforcement investigators. The unit works on any investigation that has a technology-related aspect, ranging from white collar crime to online solicitation and child pornography and even "real world" crimes such as murder.
The unit handles investigations of child pornography tips relayed from the New Jersey State Police's Internet Crimes Against Children Task Force, who in turn receives the tips from the National Center for Missing and Exploited Children when that agency determines that an IP address associated with illegal activity is located in New Jersey.
The High-Tech Crimes Unit will obtain a warrant to seize computers and other electronic devices from the physical address associated with the IP address, and then access the devices to review the data and identify all images or video of child sexual abuse.
Defendants Accused of Computer Sex Crimes Need Experienced Legal Representation
If you have been put under investigation for or arrested for computer-related sex crimes, including online solicitation of children or child pornography, you need a criminal defense attorney who has experience in handling computer and technology related crimes. The prosecutor's office has units dedicated to cyber-investigation, so you deserve legal representation with the same level of knowledge and skill in technology and data investigation. Technology-related crimes and cyber-crime often have several complex factual and legal defenses, including establishing that an IP address was not actually associated with the illegal activity (such as when an IP address is spoofed) or that a person other than you had or gained access to your internet connection or your computers to commit the illegal activity.
In addition, the law governing law enforcement's right to conduct online or electronic surveillance of and physically access a citizen electronic devices such as computer and cell phones is still developing; courts are ruling on cases involving law enforcement's obligation to obtain search warrants, the level of probable cause for such warrants, and whether citizens can be compelled to provide access to their electronic devices despite their Fifth Amendment rights. A skilled criminal defense attorney can fight to protect your rights and interests during the criminal investigation process that involves your computers, cell phones, or other electronic devices.
Contact an Experienced Audubon Criminal Defense Lawyer About Your Sex Crime Charges in New Jersey
Were you arrested or charged with a sex crime in New Jersey? The consequences of a conviction could be severe, leaving you with a permanent criminal record and possibly even sending you to jail. That is why you need to speak with a qualified criminal defense attorney as soon as possible about your case. The attorneys at Aydelotte & Scardella Law LLC have successfully represented clients charged with sex crimes in Camden, Cherry Hill, Burlington, Gloucester, and throughout New Jersey. Call 856-386-4892 or fill out the online contact form to schedule a consultation with a member of our legal team. We have an office conveniently located at 109 East Atlantic Ave., Audubon, NJ 08106, as well as offices located in Hamilton.
The articles on this blog are for informative purposes only and are no substitute for legal advice or an attorney-client relationship. If you are seeking legal advice, please contact our law firm directly.